A bushfire's devastating impact on an already fractured family is explored in the new Australian play, The View From Up Here, playing at Theatre Works.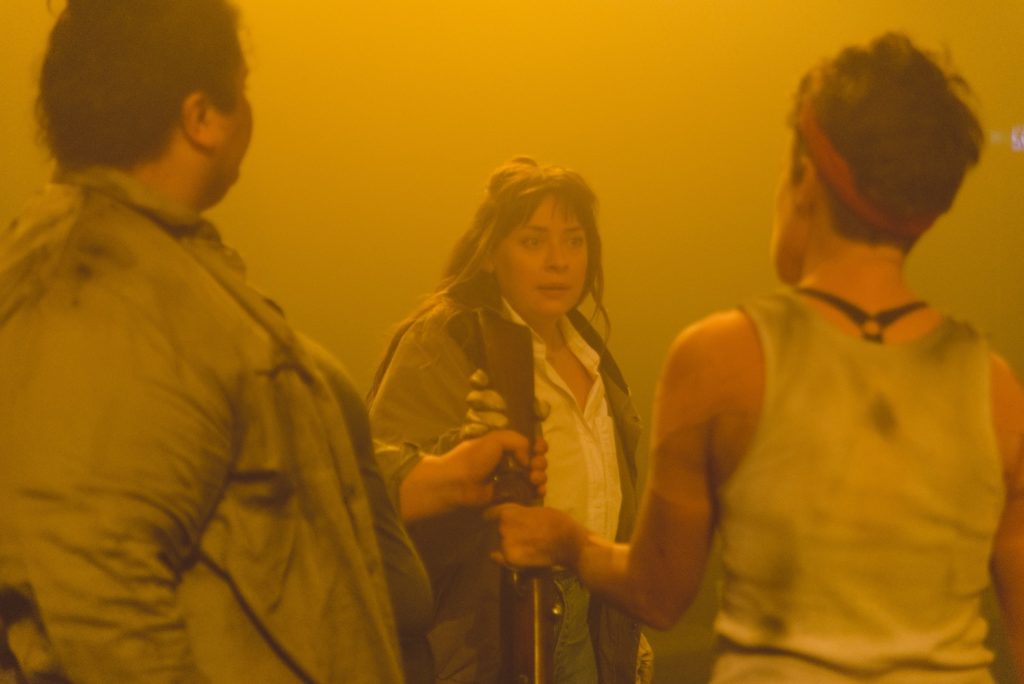 Following a catastrophic fire season Eva (Chanella Macri) and Lily (Brigid Gallacher) have returned to the family farm. Eva was there during the fire, fighting in vain with her mother Maggie (Emily Tomlins) to save the family home.
Now Maggie's beloved home, garden, fencing and land have all been destroyed. Indeed, the view all around the destroyed family home is one of total devastation.
It's clear Maggie is struggling to cope. The arrival of Lily and her friend John (John Marc Desengano) causes her even more grief as a result of the antagonism between the two sisters.
Clearly there have been major issues between the two in the past. These issues and the angst between them become even more pronounced as a result of the fire and a life-changing favour Lily asks of Eva.
The efforts of Maggie and John to act as peace makers prove fruitless and end up stirring painful memories for both.
The View from Up Here took writer Fiona Spitzkowsky seven years to write and as she explains the emphasis of the play changed over the years.
"What was once an obtuse and violent play has settled into something more interested in peeling back layers of anger and picking up what lies underneath," she says.
Gallacher Macri and Tomlins expertly bring to life their characters' anger, frustrations, sadness and disappointments  in what must be emotionally exhausting roles.
Adding to their challenge is the setting for the play – for its full 80 minutes the theatre is filled with a smoky haze.
This aptly illustrates the physical impediments faced by the characters, and indeed anyone in the aftermath of a catastrophic bushfire.
Further highlighting the destructive nature of the fire both physically and emotionally are the charred ruins of prized family possessions which dot the stage.
Given its storyline The View From Up Here isn't necessarily easy to watch especially as you're close to the action. Audience seating encircles the stage.
However, as a thought-provoking play covering the devastating effects of fire and the impact of family dysfunction it delivers and perhaps offers some hope for the future.
The View From Up Here is playing at Theatre Works, 14 Acland Street St Kilda until Saturday May 28.  Visit  Theatre Works  for more information and tickets.
live show

,

Melbourne

,

reviews
Subscribe to my e-mail newsletter to receive updates.
We respect your privacy.
Unsubscribe at any time.