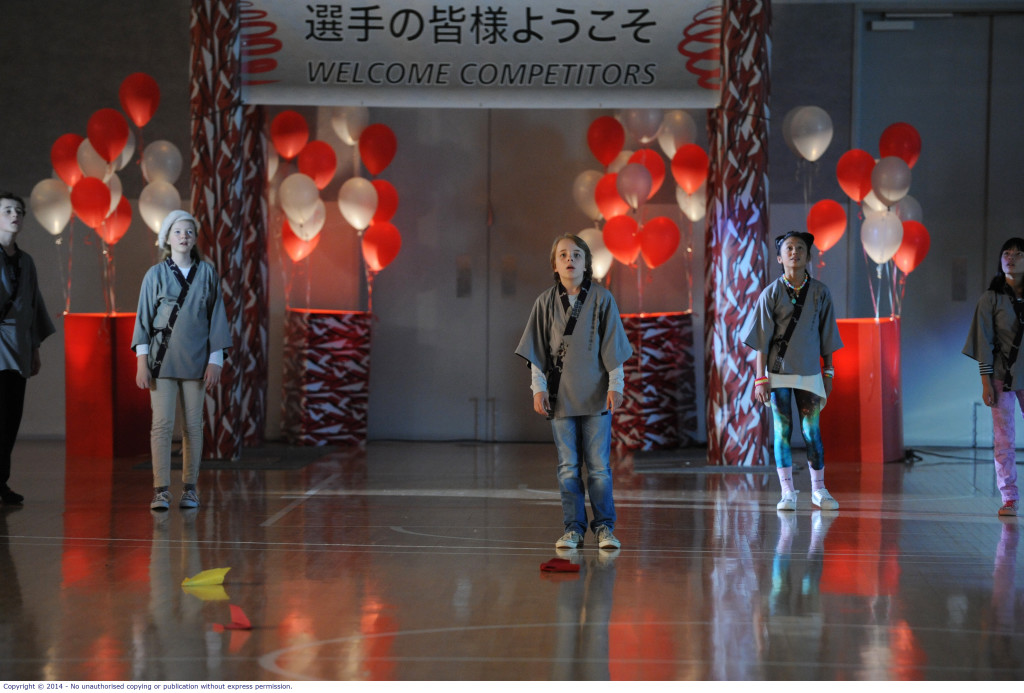 A new Australian kids' film about building paper planes is both fun and educational
Fun thanks to the story line and educational in that after coming home from the movie my seven year old `companion' made a paper plane instead of playing on his IPad!
Interestingly he also rated the movie higher than Big Hero 6 and the Penguins of Madagascar, two other movies we have also recently seen.
Unlike both these movies Paper Planes is a low budget movie with no Hollywood style special effects (apart from flying paper planes)!
There is a message- i.e. winning at all costs is not the most important thing in life – but it's a subtle message. There are also quite a few sad parts as well as lots of laughs.
Paper Planes tells of 12 year old Dylan (Ed Oxenbould), a small-town kid whose mother has recently died in a car accident, leaving his father, Jack (Sam Worthington), mired in depression and unable to work.
Dylan has a talent for producing paper planes that fly faster and further than his school mates. That talent eventually takes him to the world paper plane championships in Japan.
However to get there he has to find the money to compete in and win the State and Australian championships. Then, of course, he has to design the paper plane that will beat the best in the world.
Naturally there are lots of challenges along the way – the major one being his father's depression. There's also another top notch Australian paper plane maker, Jason (Nicholas Bakopoulos-Cooke) who wants to win at all costs and impress his Dad (David Wenham), a world-class golf professional.
Fortunately there are plenty of other adults and kids around to support Dylan including his grandfather (Terry Norris), his school teacher Mr Hickenlooper (Peter Rosethorn), and Dylan's young `love interest', Japan's junior paper plane making champion Kimi (Ena Imai). All give delightful performances as does Deborah Mailman as a former champion and the MC/organiser of the championships.
While adults may question the plausibility of the story line, a tick of approval from a seven year old suggests – like all the characters in the movie – it's a winner!
Visit the website for more information on the movie and lots of paper plane making based activities.
Subscribe to my e-mail newsletter to receive updates.
We respect your privacy.
Unsubscribe at any time.