A stay at Quarters at Flinders Hotel on Victoria's Mornington Peninsula offered everything but a scenic view.
The hotel provided a great base from which to explore the peninsula. Flinders is far quieter and less developed than some of the better known towns on the peninsula, yet all the area's major attractions are within an easy drive.
The food on offer at the hotel was excellent. We found we could also, over dinner, enjoy a glass or two of the wines the Mornington Peninsula is renowned for without having to worry about driving.
Quarters, with 40 rooms, is located next to the hotel. My room was extremely clean, bright and comfortable. The only disappointment was my patio – it was on the same level as the car park. Fortunately or not, the weather was not conducive to sitting outdoors so it wasn't a major problem. However had I wanted to sit outside with some level of privacy I might have been disappointed. If I was to return I would probably request an upstairs room which may offer a better outlook and greater privacy.
What: Room 11, a Bauer Room, Quarters at Flinders Hotel
Who: JB
Why: Researching accommodation on the Mornington Peninsula
When: 5-7 October 2015.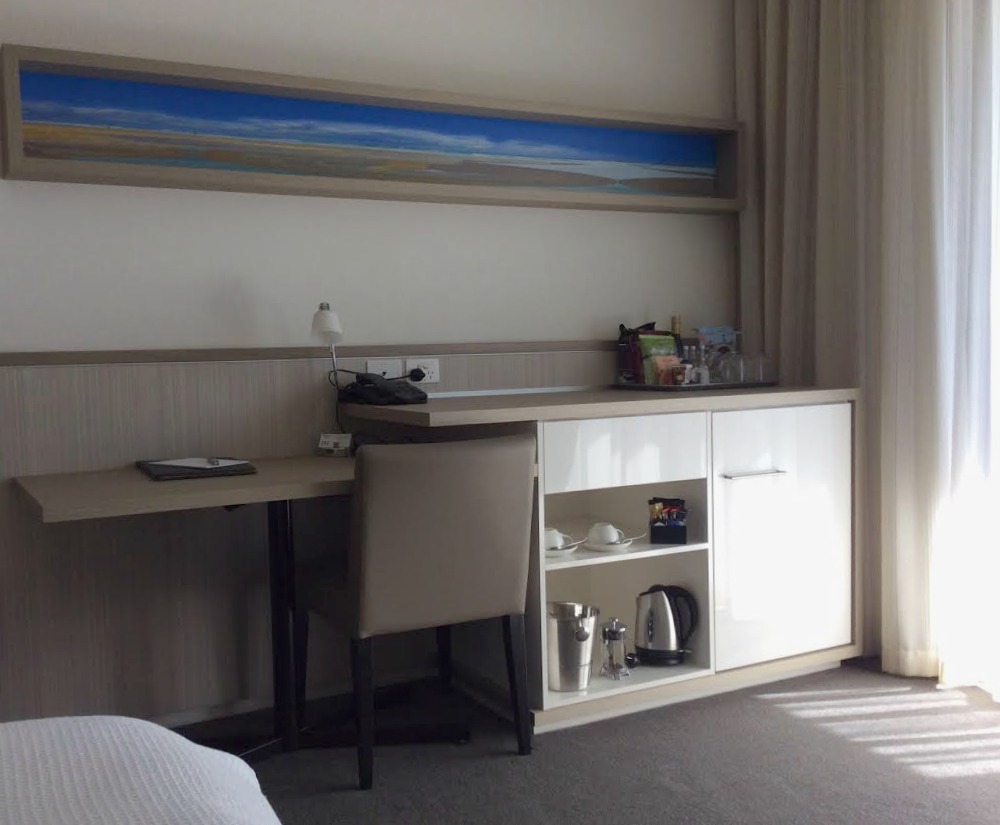 How Did It Rate

For more information on the Quarters visit the website or ring 03 5989 0201.
Visit travelswithjb/victoria for more reviews and stories about Victoria and travelswithjb/ accommodation for more accommodation reviews.
accommodation

,

Mornington Peninsula

,

Victoria
Subscribe to my e-mail newsletter to receive updates.
We respect your privacy.
Unsubscribe at any time.