There are many enjoyable elements in Red Dog: True Blue, the follow up movie to the hit Red Dog.
The performances of the actors, especially Bryan Brown and Levi Miller, are excellent. Then there's the scenery – Western Australia's outback has never looked better.
And of course there's the dog – a kelpie named Phoenix.
The original Red Dog was played by Koko, who died in 2012. It took producers two years to find Phoenix. The wait was worth it.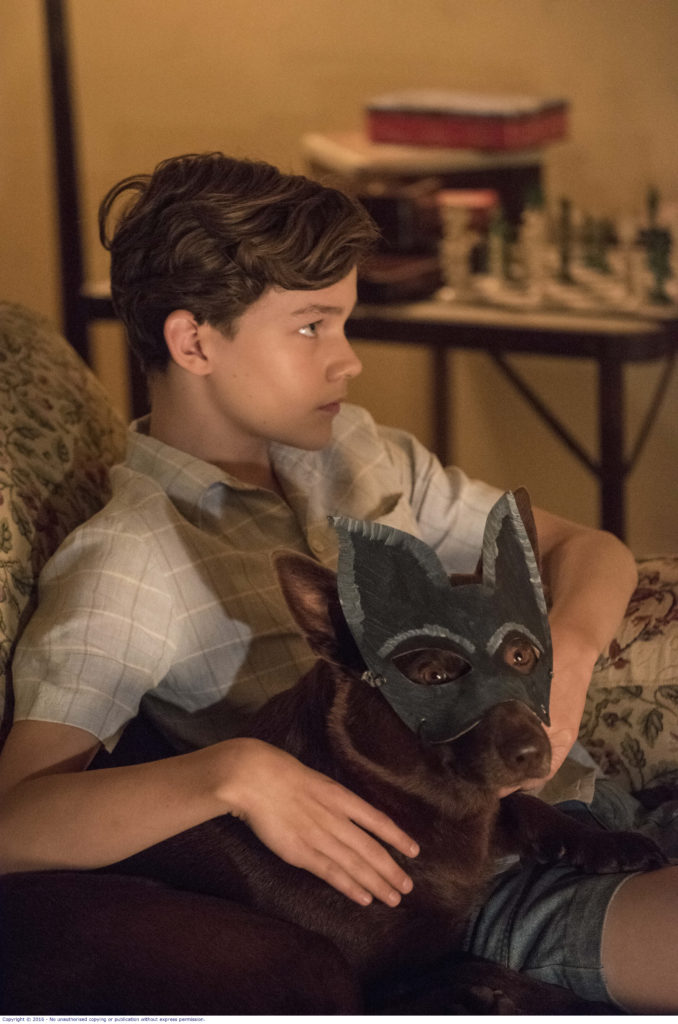 The first Red Dog movie made in 2011 had some factual base – there was a kelpie who spent much of his life masterless and wandering through the Pilbara's mining communities. Red Dog: True Blue, a prequel to the original movie, is pure fiction – although that's not to say it couldn't be correct, especially as no one knows where Red Dog came from!
The premise in True Blue is that Red Dog first belonged to Mick Carter (Miller), an 11 year old boy who was shipped off to his grandfather's cattle station in the Pilbara in 1968. His father had died and his mother had suffered a nervous breakdown.
Young Mick's story is told by the adult Mick (Jason Isaacs), who is now a stressed businessman. He reluctantly takes his two young sons to see the original Red Dog movie.  After the movie Mick, now known as Michael, tells his oldest son about his childhood exploits with the dog.
We learn that when Mick first moved to the station in the Pilbara he was lost and lonely. Then, after a cyclone hit the area, he discovered a puppy covered in blue mud in a tree. He rescued the puppy and called him Blue and the two became inseparable.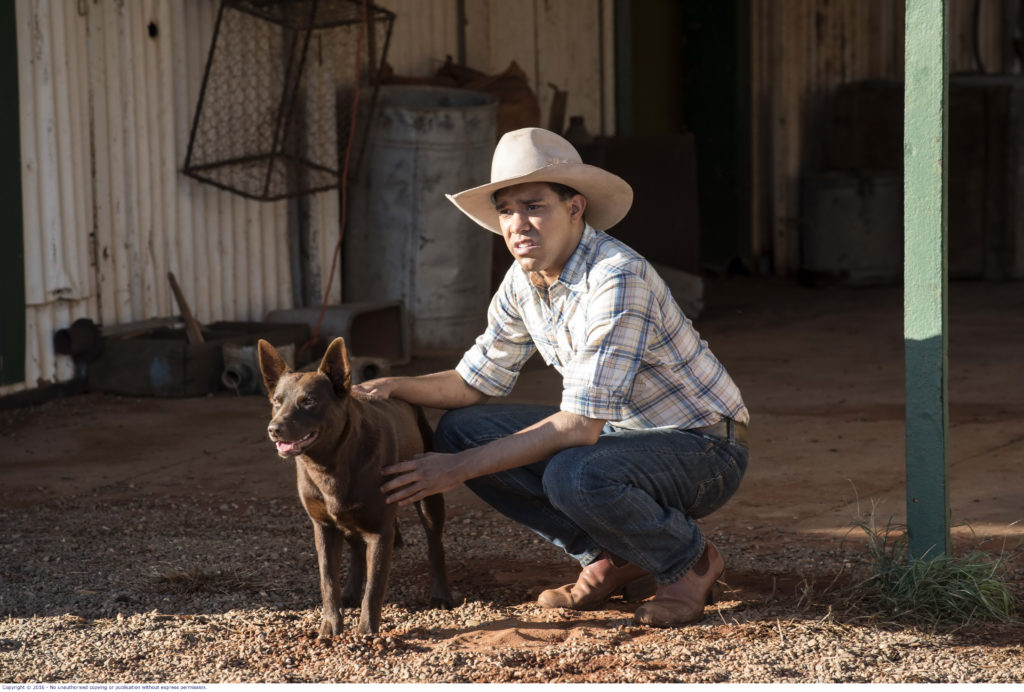 The movie then explores the pair's antics around the huge station and their interactions with some of its characters. They include Bill Stemple (Thomas Cocquerel), a helicopter pilot returned from Vietnam; Little and Big John (Syd Brisbane and Steve Le Marquand), stockmen with a secret; Jimmy Umbrella (Kee Chan), an eccentric, slightly unhinged cook and Taylor Pete (Calen Tassone), an Aboriginal jackaroo and budding activist.
Through Pete, Mick explores and learns more about indigenous mythology, sometimes with near disastrous results. The arrival of a young governess, Betty Marble (Hanna Mangan Lawrence) also provides valuable learning experiences.
One of the joys of the movie was watching Bryan Brown in action. His facial expressions can portray 1000 words. Then there's the beauty of the Pilbara. Having spent quite a bit of time up that way, it was wonderful to see it portrayed on the big screen.
Unfortunately my usual `dates' for family movies – nine and six year old  boys – couldn't join me in seeing the movie. I'm confident the nine year old would have loved it. After all, at its core Red Dog True Blue is all about a young boy, his dog and their many adventures.
*Picture credit: Roadshow Films.
Red Dog: True Blue officially releases in cinemas on Boxing Day.
Other movies I have enjoyed, which are showing during December and January, include La La Land, Rosalie Blum,  Moana, and Sing.
Subscribe to my e-mail newsletter to receive updates.
We respect your privacy.
Unsubscribe at any time.