Combine a failed relationship with extreme self-confidence, professional envy and regret and you have the entertaining stage play Last Time.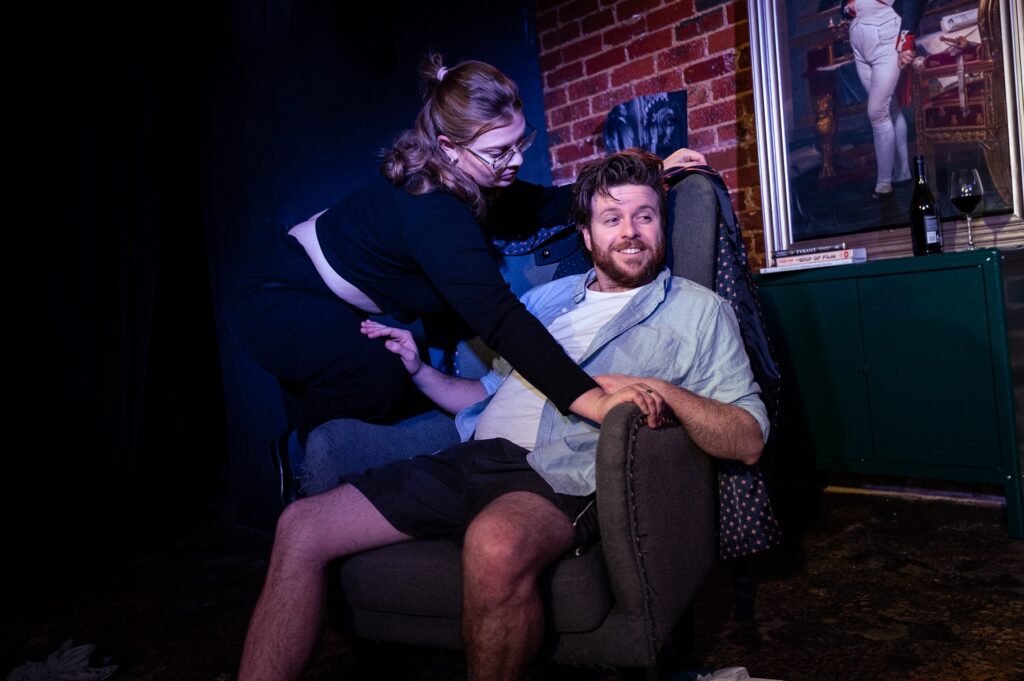 Playing at Carlton's The Motley Bauhaus Blackbox, the Lily Hensby written dramedy tells of two former lovers who reunite.
Jesse (Lotte Beckett) and Lucas (Mark Yeates) haven't seen each other since their breakup.  When they both find themselves in the same city Jesse suggests they meet up.
Over the next 55 minutes in Lucas' untidy flat we learn the reasons for the breakup and what both have being doing since they split.
Frustratingly for Jesse, given her perception of his talent and high opinion of himself, Lucas is set to become a successful writer thanks to a half a million dollar advance for his first book.
Already he's spent some of the money on a portrait of his hero Napoleon Bonaparte. When another 'piece' of Bonaparte memorabilia comes up for sale he becomes extremely excited.
Jesse, on the other hand, who Lucas admits is more talented hasn't experienced the same success.
A sometimes sexual and often tense relationship between the two comes to a head when Jesse discovers a night she spent with Lucas features in his book.  The two clearly have different interpretations of the evening.
Extremely angry at his portrayal of the night, Jesse is also amazed that such writing could result in a publishing deal. She then demands she receive some type of recompense for being included in the book.
One of the joys of Last Time is watching Beckett and Yeates in action.  The play gives both the ideal opportunity to show their comic timing. Their acting skills ensure the audience believes that, while there's plenty of angst between Jesse and Lucas, there's still an attraction as shown by the simulated sex scenes on stage.
These scenes and some colourful language mean Last Time isn't for the prudish. However, for those who enjoy watching two talented actors present a play that, thanks to their performance, feels realistic there's much to appreciate.
Last Time is playing at the Motley Bauhaus Blackbox Theatre, 118 Elgin Street Carlton until July 15.  Tickets are available through Eventfinda.
*Photo credit: Evangeline Kepler
Jenny Burns attended a performance of Last Time as a guest of the producers.
live shows

,

Melbourne

,

reviews
Subscribe to my e-mail newsletter to receive updates.
We respect your privacy.
Unsubscribe at any time.