You don't have to have watched episodes of the English television hit, Downton Abbey, to appreciate the movie of the same name, but it could be an advantage.
Having never seen the show it took me quite a while to work out who was who. However, by the end of this sumptuous movie I had a better idea.
Given the comments around me before and after the movie's screening I was clearly in the minority.  Many in the audience were clearly Downton Abbey  fans and for them the movie was the equivalent of catching up with old friends.
Written by Julian Fellowes, who created and wrote the television series, Downton Abbey  the movie is set in 1927.
News arrives that King George V (Simon Jones) and Queen Mary (Geraldine James) are coming to Yorkshire for a military parade and will spend a night with the Crawley family at Downton. What follows is the impact of their visit on all who live above and below the stairs.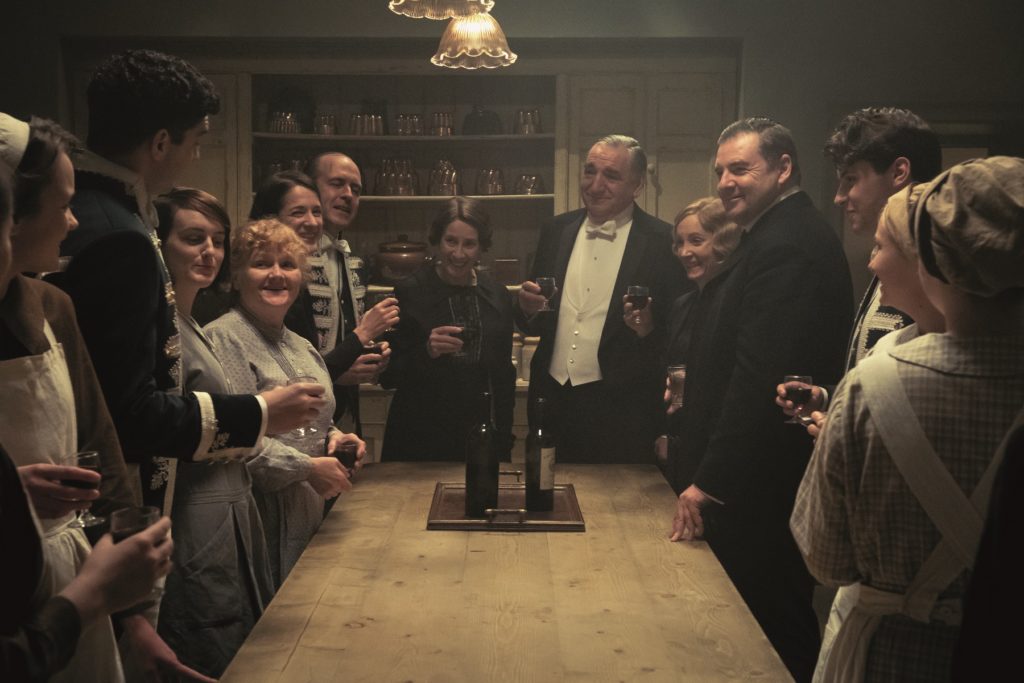 Without giving the film's many story lines away,  there's plenty of drama, conflict and happy resolutions.
`Upstairs' there are concerns about being suitably prepared and the cost of the Royal visit.  Below stairs it's an outrage that the King and Queen are travelling with their own staff and as such all the Downton team are to be sidelined.
There are also several subplots including a threat to the King and the Dowager Countess's (Maggie Smith) feud with the Queen's lady-in-waiting (Imelda Staunton), who just happens to be a Crawley cousin.
While most of the story-lines are implausible, and without knowing the back stories sometimes a little confusing, Downton Abbey still offers those of us who know little about the series an enjoyable movie experience. This is especially so if you are a fan of English period dramas.
For a start it's beautifully filmed. Highclere (the real-life' Downton Abbey) looks magnificent on the big screen as do the costumes. Lady Mary's (Michelle Dockery) outfits are particularly glamorous but all the `above stairs' women wear some beautiful clothes.
Then there's the chance to watch actors such as Maggie Smith, Hugh Bonneville (Robert Crawley, Earl of Grantham) and Jim Carter (Carson) in action, which is always a joy. Smith together with Kevin Doyle as the over-excitable footman, Molesley, provide several of the film's best comic moments.
And finally, there's the chance to `meet' and learn more about the characters that the television show's many fans have taken such an interest in over the years.
Downton Abbey officially opens in cinemas around Australia on September 12.
Subscribe to my e-mail newsletter to receive updates.
We respect your privacy.
Unsubscribe at any time.