On October 5 2017 the New York Times published a story under the headline `Harvey Weinstein Paid Off Sexual Harassment Accusers for Decades'.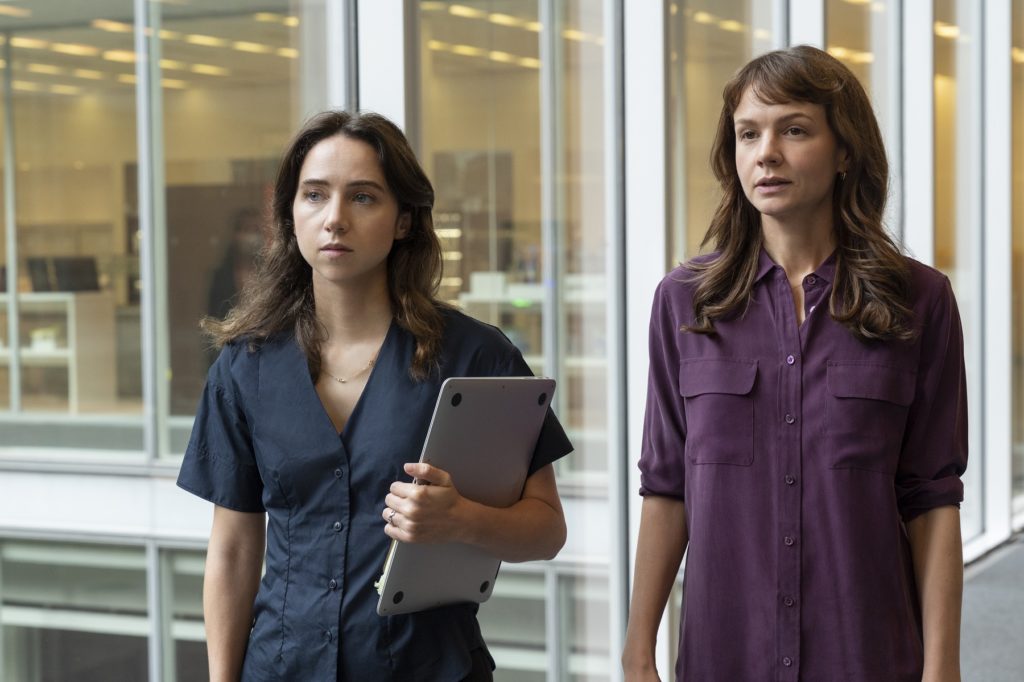 Written by New York Times reporters Megan Twohey and Jodi Kantor, the story revealed movie director Weinstein's sexual abuse and harassment of women and how his appalling actions were covered up by those around him. It played a major role in the eventual jailing of Weinstein and rise of the #MeToo hashtag.
The movie, She Said, tells the story behind the story and is based on the book of the same name written by Twohey and Kantor.  It outlines the months of work which went into writing the article.
When we meet Twohey, played in the film by Carey Mulligan, she is persuading several women to go on the record accusing Donald Trump (then a presidential candidate) of sexual abuse. She's also pregnant with her first child.
Kantor, played by Zoe Kazan, specialises in workplace stories including those involving labour issues and harassment. When Kantor hears rumours about the behaviour of Weinstein, the powerful founder of the movie and television production company Miramax, she starts to investigate. Shortly after she's joined by Twohey who is returning to work after a challenging maternity leave.
The movie, written by Rebecca Lenkiewicz and directed by Maria Schrader, then follows the two as they spend months researching the story. To write the article they needed to find those impacted by Weinstein's actions and then persuade them to be quoted for the story.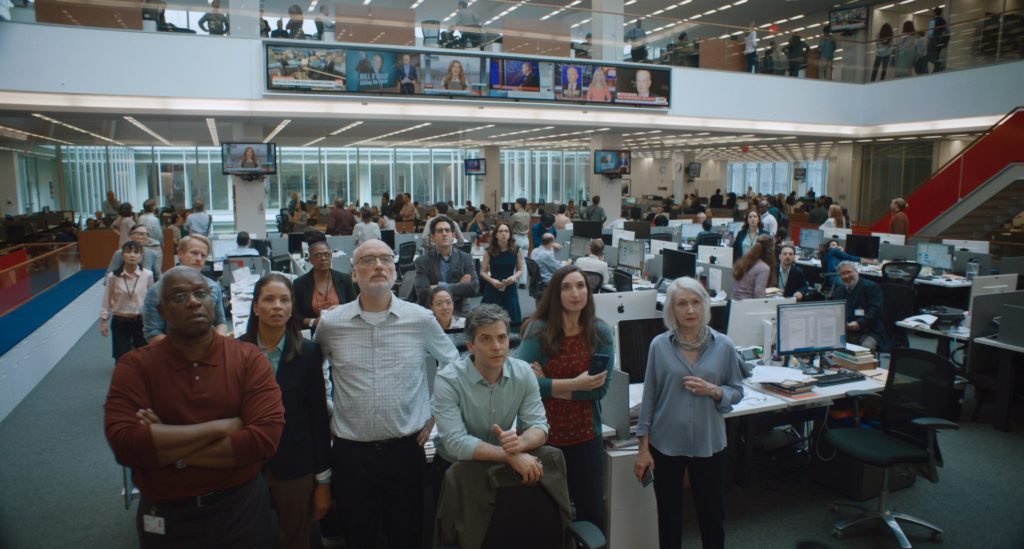 Their search took them around America and to England and Hong Kong where they interviewed high-profile actresses (including Ashley Judd who plays herself in the movie), production assistants and other staff.
While some women refused to co-operate, several others shared their stories but refused to be quoted due to fear of never working again in the industry or as a result of signing non-disclosure agreements. As Twohey and Kantor discovered, these agreements helped lawyers, executives and film industry personnel protect Weinstein.
While She Said mostly concentrates on the two journalists' professional work, it also provides a glimpse into their homelives.
Both women have very supportive husbands who play a major role in looking after their children – in Twohey's case a newborn and Kantor's two young daughters.
The different personalities and interview styles of the two journalists becomes evident as the movie progresses although both are very supportive of the women they come across.
Both Mulligan and Kantor give strong performances and are totally believable in their roles.
Just as impressive are the performances of Samantha Morton, Zelda Perkins, Jennifer Ehle and Rowena Chiu as the women who are brave enough to share their experiences. The anguish, fear and shame they experienced as a result of Weinstein's actions and the trauma in reliving those experiences are brilliantly portrayed on screen by the four, and the actors who briefly play their younger selves.
Patricia Clarkson as New York Times editor Rebecca Corbett and Andre Braugher as Dean Baquet, the newspaper's  executive editor, are also very credible in their roles.
She Said has been understandably compared to All the Presidents Men (about the Woodward-Bernstein Washington Post exposé of Watergate) and Spotlight (based on the Boston Globe's investigation of pedophilia in the Catholic church).
Like these movies  She Said provides a fascinating insight into how the journalists sourced, gathered material and overcame the many barriers they faced to produce a story which shocked so many. There's nothing glamorous or dangerous in their work. There's just a determination to ensure that a serious wrongdoing is exposed.
She Said opens in cinemas around Australia on November 17.
*© 2022 Universal Studios.

Subscribe to my e-mail newsletter to receive updates.
We respect your privacy.
Unsubscribe at any time.