Describing the play For Love Nor Money without giving away some of the surprises that await theatre goers is challenging.
Which is why is the blurb used by the Victorian Theatre Company to describe its latest play is perfect:  "The director, a poet, a politician.  A twisted game of sex and love. A hunger for success. No regrets."  Except some of the characters may have regrets!
Written by Australian playwright Angus Cameron and presented by VTC as part of this year's Melbourne Fringe Festival, For Love Nor Money is the story of budding film director Mel, poet Liam and political adviser Ryan.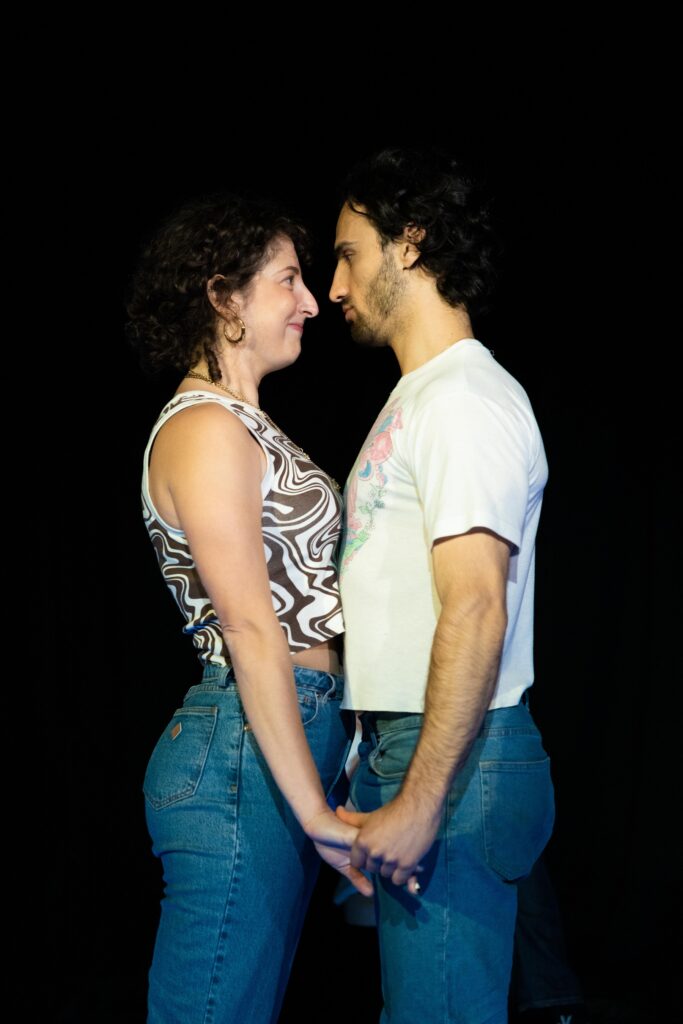 The three become entwined in a complex love triangle which begins on a rainy night in Melbourne. A tragic event has occurred on the street where Mel and Liam live in Liam's parents' house.   Ryan, a political adviser to the Minister, is sent to investigate and gets talking to Mel.
The 60-minute play then follows the professional development of, and relationships between, the three in Melbourne and then in Los Angeles where they eventually end up.
Presented out of order of occurrences and thus featuring numerous flashbacks, we learn more about how the relationship between the three developed and the motivations for some of their actions.
The play acerbically shines a spotlight on what it means to be an artist in today's society.    Factional politics also gets a run although by far the greatest emphasis is on the arts and the behaviour of, and interaction between, the three characters.
All three stars of the show – Clarisse Bonello as Mel, Alexander Lloyd as Liam and Matthew Connell as Ryan – do a great job in bringing their characters to life and presenting Cameron's often humorous and biting dialogue.  Costume changes, undertaken on stage, are used to designate times and experiences in the three's stories.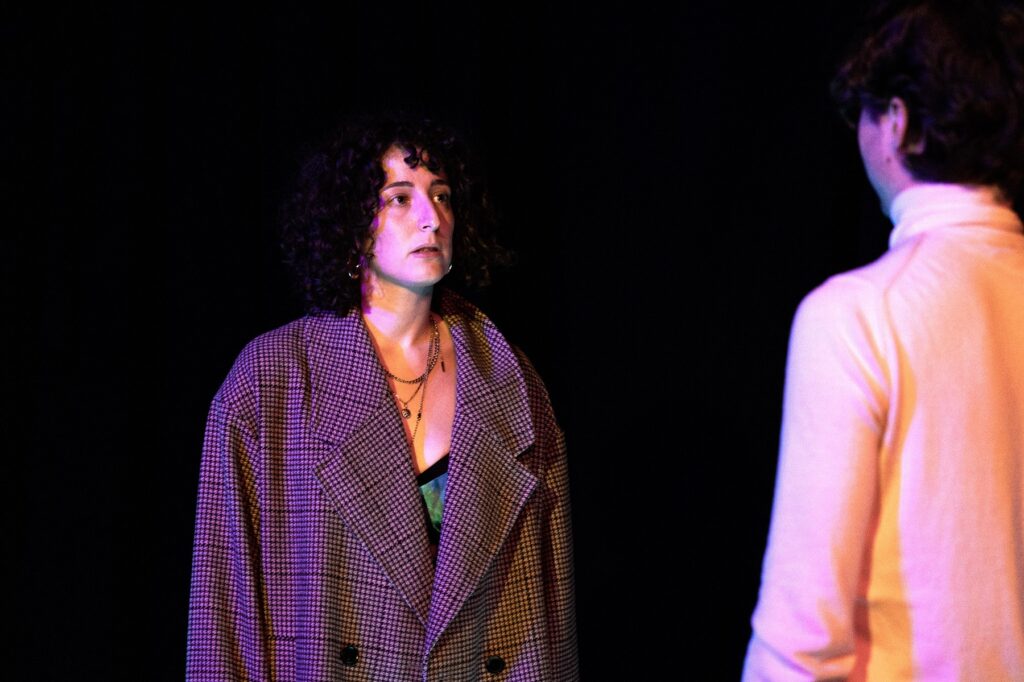 Bonello in particular is called upon to show the different sides of her character, which she does most successfully and helps explain why For Love Nor Money has been described as a brilliant and sexy new queer play.
For Love Nor Money is playing at The Festival Hub: Trades Hall – Meeting Room until October 22.  Visit the Fringe Festival website for more information and tickets.
*Photo credit: Chelsea Neate.
Jenny Burns attended the opening night of For Love Nor Money as a guest of the producers.
live shows

,

Melbourne

,

review
Subscribe to my e-mail newsletter to receive updates.
We respect your privacy.
Unsubscribe at any time.