A 10 out of 10 by two lovers of the How to Train Your Dragon franchise suggests the movie series is going out on a high.
How to Train Your Dragon: the Hidden World puts a full stop to the story of Hiccup (voiced by Jay Baruchel), an adolescent Viking, and Toothless, his Night Fury dragon, which first hit the screens in 2010.
Unlike my `dates' for the movie, boys 11 and 8, I hadn't seen any `Dragon' movies, but it didn't take long to pick up the storyline.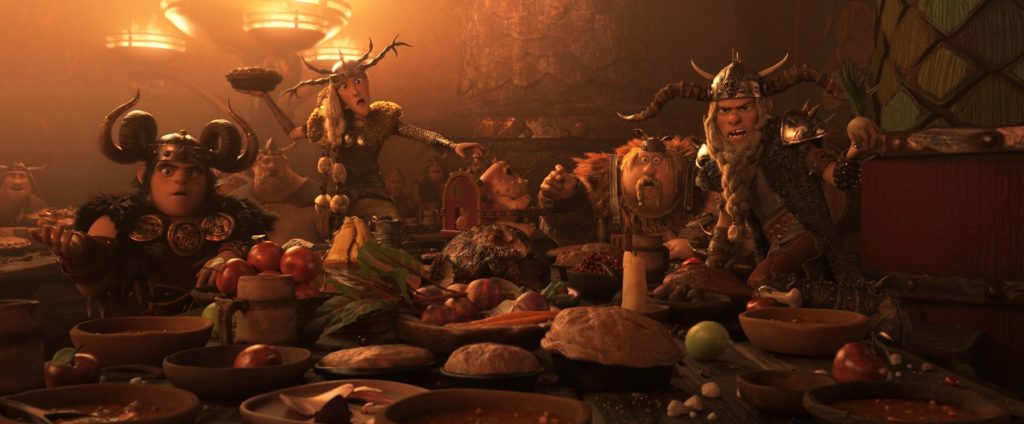 As I discovered after the screening, the boys' favourite characters from previous movies featured in Hidden World, as well as a few new characters.
The most important new character was Light Fury, a shimmering all-white dragon who becomes Toothless' love interest.
There's also a new `baddie' – Grimmel (F. Murray Abraham). He has spent a good part of his life hunting Night Fury dragons into virtual extinction and, once discovering the existence of Toothless, is determined to kill him and all other dragons.
Grimmel enters the picture after Hiccup and his cohorts Astrid (America Ferrera), Fishlegs (Christopher Mintz-Plasse), Snotlout (Jonah Hill), Eret (Kit Harington), Tuffnut (T.J. Miller) and Ruffnut (Kristen Wiig) rescue dragons held captive by trappers. Their rescue adds to the ever growing numbers of dragons living in the dragon-friendly village, which chief Hiccup has created. It also leads to the trappers hiring Grimmel to get their dragons back.
Grimmel's evil actions and overcrowding in the village lead Hiccup to conclude the only solution is to find the 'hidden world' that his father had talked about. Here dragons will always be safe from human intervention.
While Hidden World features plenty of battles, love is also most definitely in the air!  One of the movie's most enjoyable scenes is Toothless's courtship of Light Fury with the help of Hiccup. Audience laughter suggested it appealed to all age groups!
The unresolved relationship between Astrid and Hiccup also comes to a satisfactory conclusion as Hiccup grows in maturity and Astrid's mother, Valka (Cate Blanchett), provides plenty of useful motherly advice.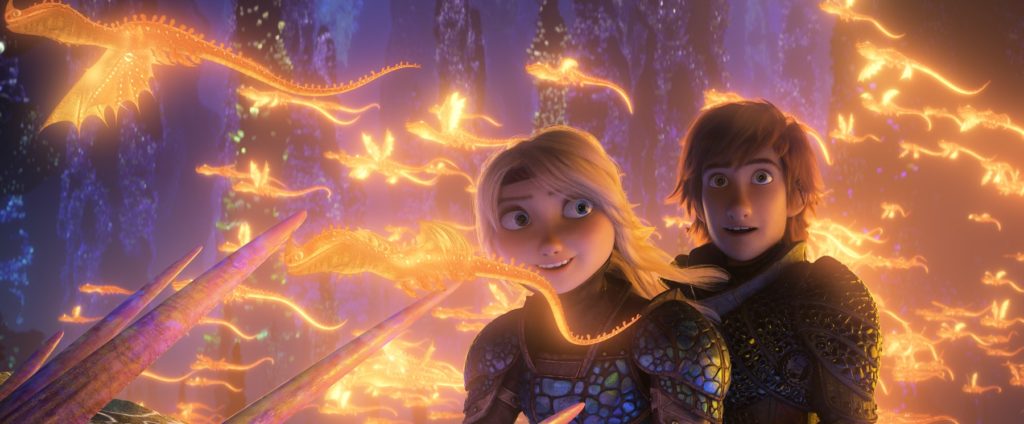 Needless to say, given Hidden World is a DreamWorks production, the movie's animation is stunning. It's this animation together with some humorous scenes which meant that adults leaving the cinema seemed contented. For youngsters, there's plenty of action and the chance to see their favourite characters and dragons of all shapes and sizes on the big screen.
How to Train Your Dragon: the Hidden World is now showing in Australian cinemas.
*Photo Credit: © 2019 DreamWorks Animation LLC. All Rights Reserved.
Visit travelwithjb-movie-reviews for more film reviews.
Subscribe to my e-mail newsletter to receive updates.
We respect your privacy.
Unsubscribe at any time.