"How did you write Wuthering Heights?" is a question literature lovers and fans of the book would love to have asked Emily Brontë.
It's the question actor-turned-director Frances O'Connor looks to answer in the movie Emily.
Naturally like the rest of us O'Connor doesn't know the answer, but her hypothesis (she also wrote the screenplay) makes for an entertaining movie.
Despite writing diaries, poems and Wuthering Heights — regarded as one of the great works of English literature — little is known about Emily Brontë, the reclusive second youngest of the Brontë sisters.
O'Connor's movie suggests it was Emily's relationship with her brother Branwell (Fionn Whitehead) and William Weightman (Oliver Jackson-Cohen), assistant curate to Emily's vicar father Patrick (Adrian Dunbar), that provided the inspiration for Wuthering Heights.
The movie starts with her sister Charlotte (Alexandra Dowling) demanding to know of the dying Emily (Emma Mackey) how she wrote the book.
It then jumps back in time and we see Emily spending time on the Yorkshire moors dreaming up stories which she happily shares with sister Anne (Amelia Gething) and Branwell. While her siblings are happy to leave the family home, for the loner Emily staying home is preferable to spending time with anyone but family members.
Initially the nearest thing to a soul mate is Branwell who, although very artistically talented, has many `issues' including drinking, an opium addiction, and falling in love with a married woman.  His behaviour eventually leads to his banishment from the vicarage, action which further exacerbates  his downward spiral.
Emily's other love is Weightman, although she is far from taken with the serious and pious curate when he first arrives.  Her father's edict that she must take French lessons from Weightman to improve her language skills sees the relationship between the two become more intense and eventually results in a passionate sexual relationship.
Weightman's decision to end their love affair breaks both Emily's and eventually Weightman's heart.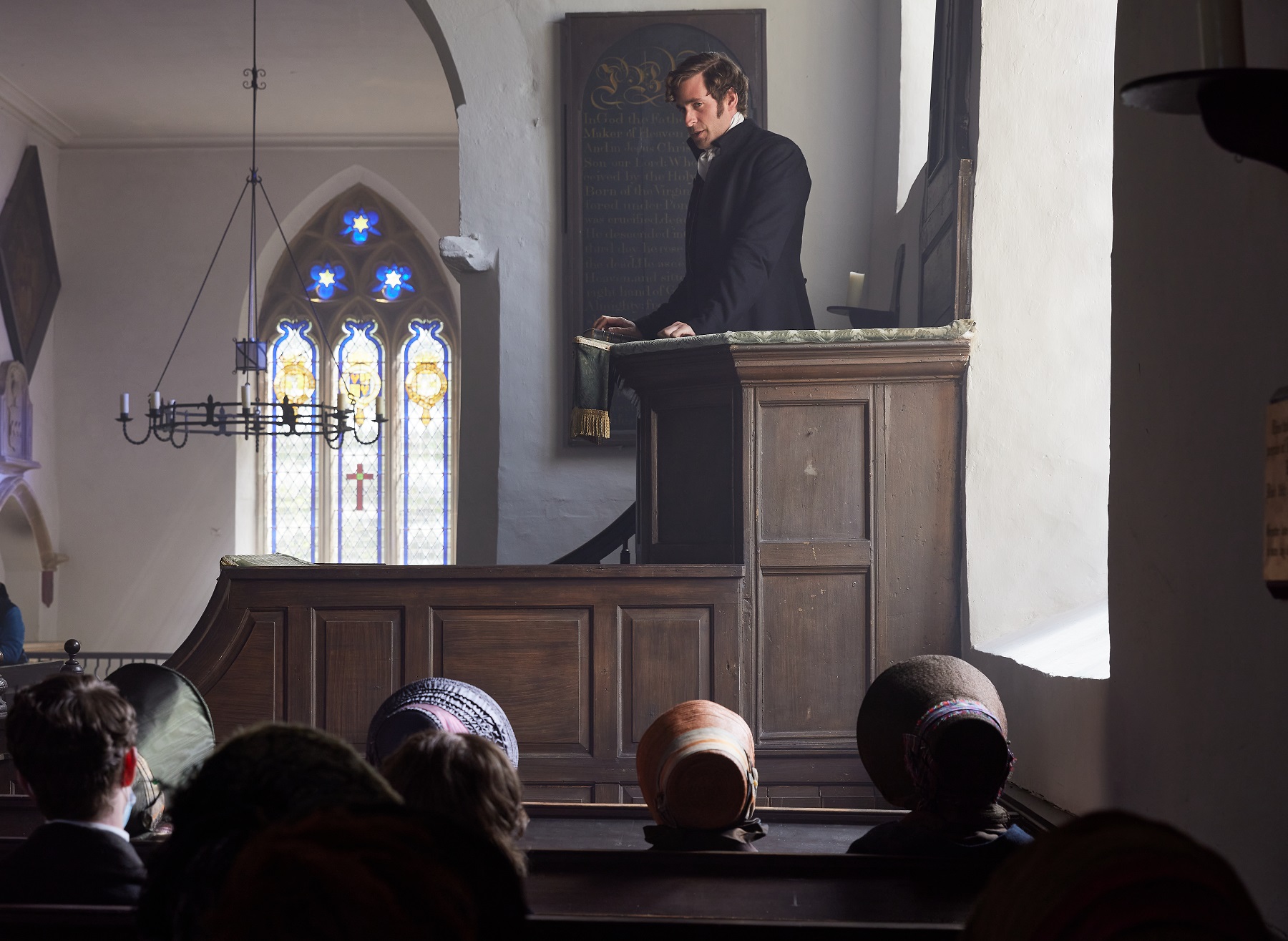 Literary critics have scoffed at many of the film's assertions, especially the sexual relationship between Weightman and Emily and the often tense exchanges between Charlotte and her sister. However, for most this shouldn't detract from the enjoyment of the movie.
This is especially the case if you view Emily as an atmospheric period drama which tells the story of a passionate attractive young woman who lived with her father in 19th century England, who had a brother with plenty of challenges and who fell in love with a man who didn't know what he wanted!
The acting is excellent, especially from Mackey who expertly portrays Emily's range of emotions through both her words and actions.
Adding to the movie's appeal is the cinematography which brings both internal and external settings including the often foreboding Yorkshire Moors to life.
Given the lack of information about Emily it could also be argued O'Connor's guess about the inspiration for Wuthering Heights could be as good as any other.
Emily opens in cinemas around Australia on January 12.
Subscribe to my e-mail newsletter to receive updates.
We respect your privacy.
Unsubscribe at any time.