Jamie Lloyd's new production of The Seagull was greeted with great anticipation in London theatrical circles.
Audiences and critics alike were keen to see what one of the `directors of the moment' would do with Chekhov's famous play.
Then there was the casting of Games of Throne star Emilia Clarke in her West End debut.
Australian audiences can now decide on the merits of the production with National Theatre Live screening a performance of the play filmed during its English season.
While there's no doubting the appeal and acting ability of Clarke, most agree it's Indira Varma as the famed but fading actress Arkadina who steals the show. It's a delight to watch her delivery of her character's serious, manipulative and sometimes funny lines.
Given the contrasting acting pedigrees and status of Clarke and Varma the interaction between the two is noteworthy. Clarke plays Nina, a very attractive aspiring actress who lives on a small island and who just wants to be famous. Both Nina and Arkadina praise each other's acting abilities with Arkadina predicting a very bright future for the younger woman.
Arkadina is visiting the island to see her brother Sorin (Robert Glenister) and to watch a play written by her son Konstantin (Daniel Monks).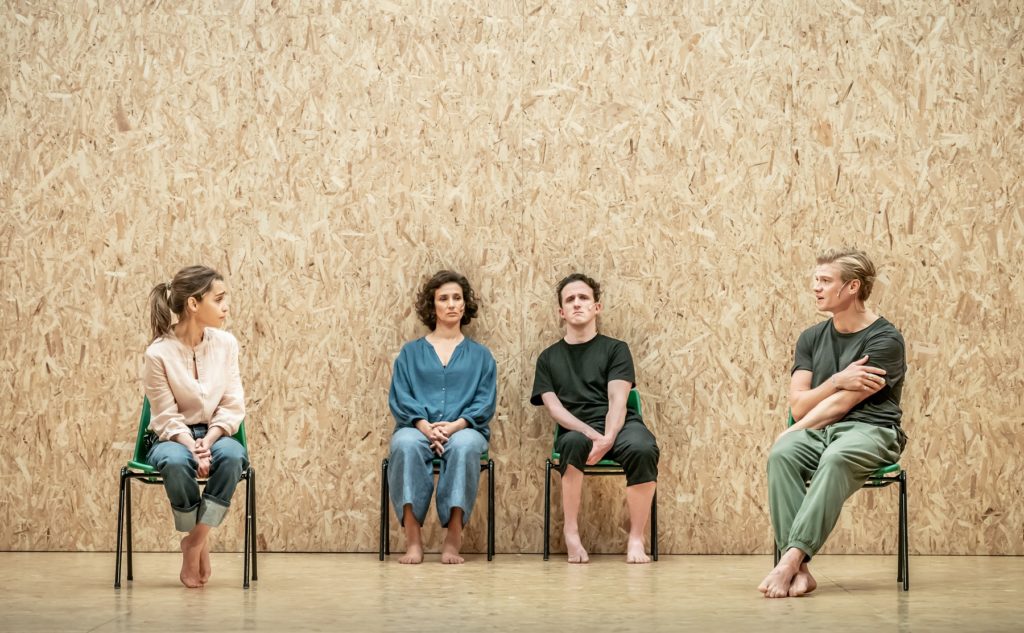 The very insecure and brooding Konstantin is desperate for the approval of his mother and Nina, who is the love of his life. However, that love isn't reciprocated.
Nina has fallen in love with Arkadina's younger boyfriend, Trigorin (Tom Rhys Harries) who has joined Arkadina on the trip. Fame-hungry Nina is starstruck by Trigorin who is successful and celebrated although he doesn't think he's a good writer.  He also falls for Nina.
While the play predominantly follows the relationship between the four lead characters there are subplots between other island residents including Sorin's estate manager Shamrayev (Jason Barnett), Shamrayev's wife Polina (Sara Powell), daughter Masha (Sophie Wu) and Masha's suitor, local teacher Medvedenko (Mika Onyx Johnson).  Then there's the island's all-seeing medic, Dr Dorn (Gerald Kyd) who believes the ailing Sorin simply needs to take Paracetamol.
Given The Seagull explores such themes as isolation and unrequited love it's not a joyful play to watch. At the same time there are a few amusing moments, but not enough to support the belief some have that Chekhov meant The Seagull to be a comedy.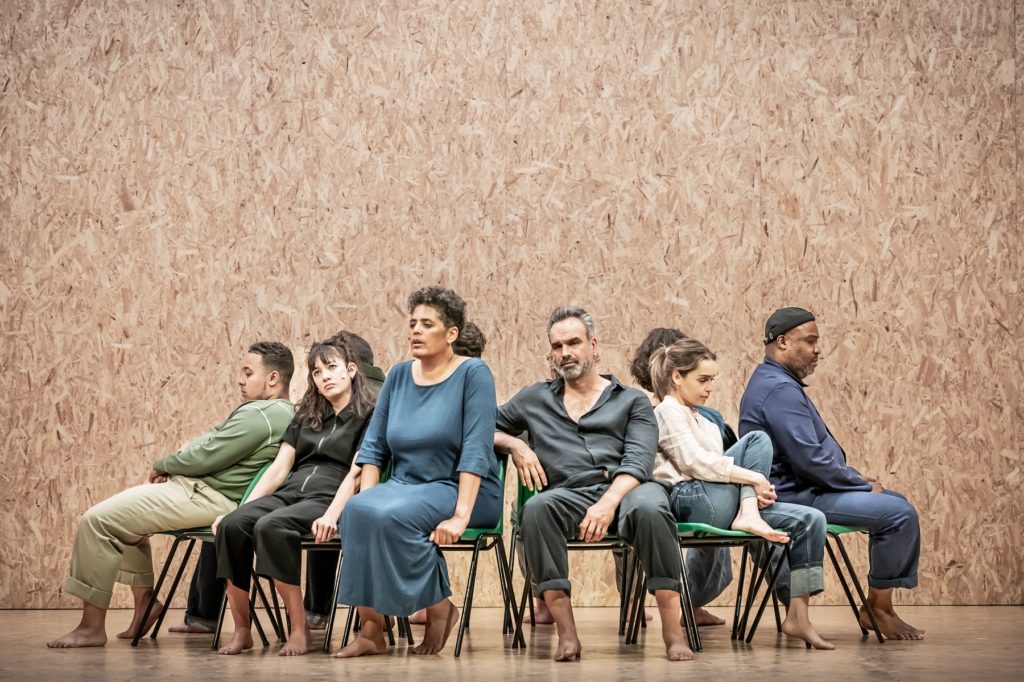 Further enhancing the play's sombre mood is the set which consists of schoolroom chairs situated within a plywood box.  Many of the actors' lines are delivered sitting on, or standing in front of, the chairs.
As a result the emphasis is on the words and expressions of the actors as opposed to any props, clothing or other supporting material. This format allows the cast to showcase their outstanding acting abilities and all are given a chance to shine.  For those watching it means absolute concentration on the actors and their words.
The Seagull is screening at selected cinemas from November 5. Visit the National Theatre Live website for further information.
*Photo credit: Marc Brenner
Subscribe to my e-mail newsletter to receive updates.
We respect your privacy.
Unsubscribe at any time.