The challenges facing childless women of a certain age is sensitively and intelligently explored in the French movie Other People's Children.
The movie tells of 40-year-old childless Parisian Rachel (Virginie Efira), a dedicated schoolteacher who seemingly has a contented life thanks to her love of her job and close relationships with family and friends.
A passionate affair with Ali (Roschdy Zem), a successful automobile designer whom she has met in guitar classes, initially further enhances her contentment.
But there is a complication – Ali has a four-year-old daughter Leila (Callie Ferreira-Goncalves). His breakup with Leila's mother Alice (Chiara Mastroianni) is amicable and the two share custody of the child.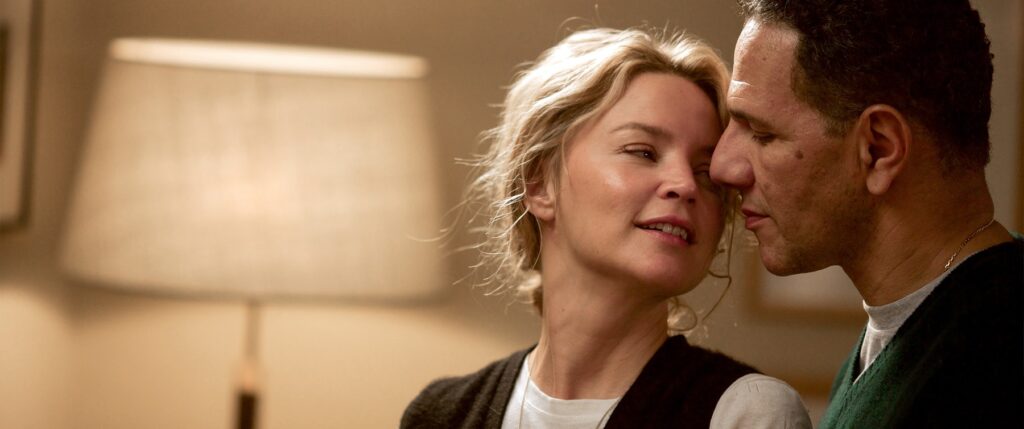 While initially wary of introducing Rachel and Leila, Ali eventually relents and despite some ups and downs, a strong bond develops between Rachel and the very cute but determined little girl.
Initially there's no indication Rachel has felt the need to have her own child, although her concern for one of her struggling teenage students Dylan (Victor Lefebvre), suggests strong maternal feelings.  Her relationship with Leila changes that.
News from her gynecologist Dr. Wiseman (Frederick Wiseman) that time is running out for her to get pregnant occurs just as her younger sister Louana (Yamée Couture), announces she is pregnant.
At the same time Rachel is drawing even closer to Leila as Ali delegates more of her care to Rachel.
A car accident shows Rachel where Ali's priorities lie and this combined with Ali and Alice deciding to get back together has a major impact on both Rachel and Leila.
According to the film's writer and director, Rebecca Zlotowski, the movie is semi-autobiographical which may explain the sympathetic treatment of the characters. There's no major confrontation between the major players, although some viewers may become rather frustrated with Ali's less than considerate behaviour. Ali and Rachel co-exist with little drama. Leila's words and actions can at times hurt Rachel, there's no malice, she's just being a typical four-year-old.
Watching Ferreira-Goncalves and Efira in action is a highlight of  Other People's Children.
Both are totally believable in their roles. Efira's passionate love making scenes and delight in being with Leila light up the screen while her heartbreak at distressing moments is extremely moving. Ferreira-Goncalves plays a typical four-year-old to perfection.
Watching Rachel explain to Leila their changing relationship is particularly hard to take but the ending of the movie – which represents a year since Rachel first met Ali – ensures moviegoers don't leave the movie too depressed! For those without children and/or responsible for raising 'other people's children' it's likely to provide plenty of food for thought.
Other People's Children releases in cinemas on July 6.
*©Palace Films.
Subscribe to my e-mail newsletter to receive updates.
We respect your privacy.
Unsubscribe at any time.