Opera Australia's new production of La Traviata at Arts Centre Melbourne's State Theatre ticks all the boxes for both opera connoisseurs and novices.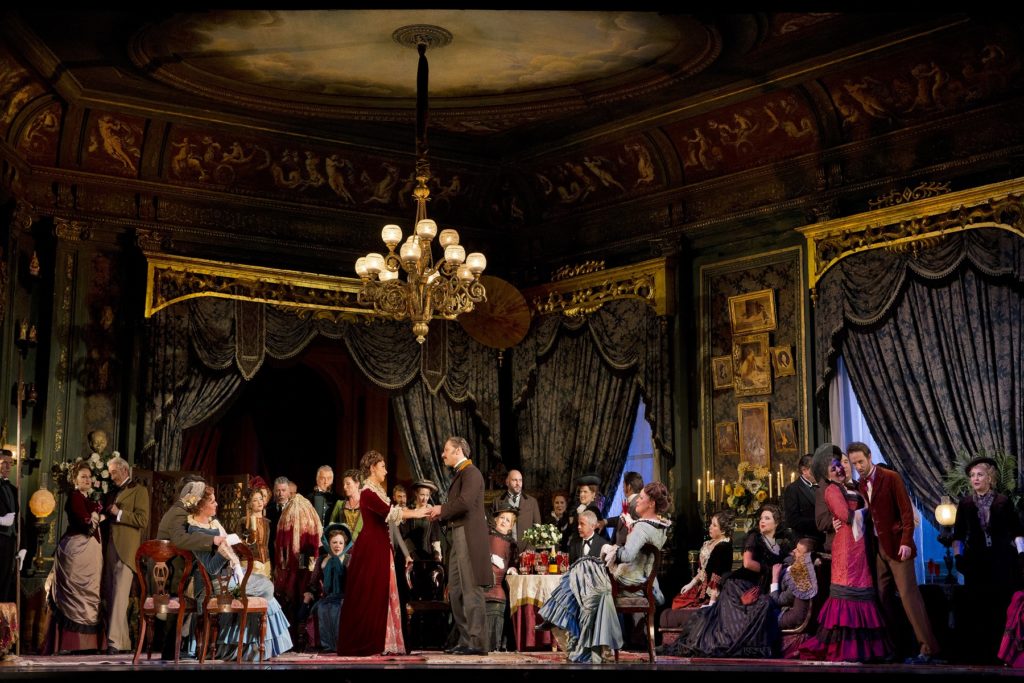 For devotees there's the chance to see stars of the world stage in action. Newcomers will experience a lavish production of one of the best known and most popular operas of all time.
And for all audience members there's the joy and sadness in reliving Verdi's moving story of love, heartbreak and death, given the opera is partly autobiographical. Shortly after the death of his  young  wife  and  children,  Verdi took  up  with  his  own  "traviata",  or fallen  woman — a celebrated soprano who daringly defied convention in favour of freedom and a life of luxury.
The production marks the Australian debut of American soprano Corinne Winters, who is making her name around the world as Violetta Valéry, the fun loving courtesan who, while fighting to stay alive due to a major illness finds love and then has her heart broken.
South Korean tenor Yosep Kang plays Alfredo Germont, the young man Violetta falls in love with and then agrees to give up with disastrous consequences.
Orchestra Victoria guest conductor, Italian Carlo Montanaro, is another international member of the cast. The response he and the orchestra received on opening night, suggested it was an inspired choice.
At the same time some of the biggest cheers came for the Australian cast members who include José Carbó as Alfredo's father Giorgio Germont. He persuades Violetta to leave his son.  Domenica Matthews plays Violetta's friend Flora, Adrian Tamburini is Violetta's other love interest, the jealous Baron Douphol, while soprano Natalie Aroyan plays Violetta's maid, Annina.
Audience members were, understandably, equally enthusiastic about the brilliant performance of the Opera Australia chorus.
The sets and costumes are another highlight of this production. Both were created from 19th century impressionist paintings. The scenes set in a Paris salon in the 1877 are truly stunning as are the women's outfits.
It's this staging, together with the performance of the cast and Verdi's magnificent music which ensures this production of La Traviata is perfect for both novices and seasoned opera attendees.
La Traviata is playing at Arts Centre Melbourne's State Theatre on selected dates through to May 11. Visit the  Opera Australia website for more information.
*Photo credit: Jeff Busby
Jenny Burns attended the opening night of La Traviata as a guest of Opera Australia.
live shows

,

Melbourne

,

reviews
Subscribe to my e-mail newsletter to receive updates.
We respect your privacy.
Unsubscribe at any time.