A terrace room at Ayers Rock Resort's Sails in the Desert proved the perfect base from which to explore Northern Territory's Uluru Kata Tjuta National Park.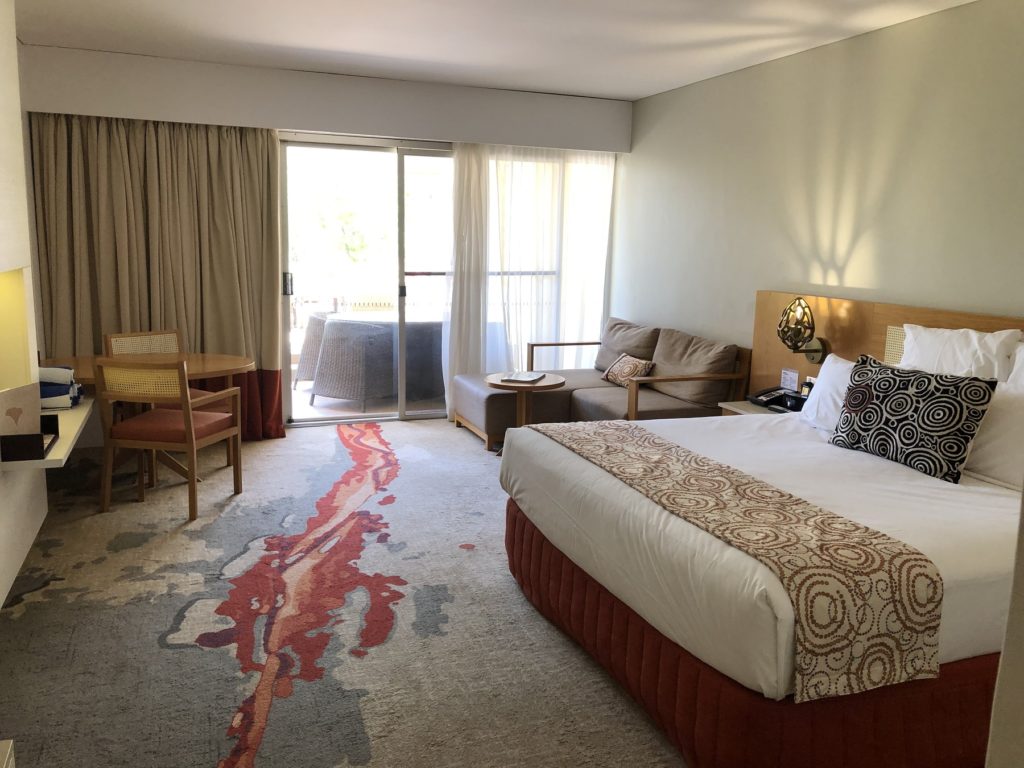 Given visiting Uluru (Ayers Rock) has long been on my bucket list, I decided to see this most remarkable rock in style.
My luxurious room at Sails provided all those little extras to ensure a memorable stay. The terrace, complete with two lounge chairs and a table and chairs, provided the ideal retreat from the searing Northern Territory sun early morning and late afternoon.
As my room was close to the resort's pool it was also the perfect place to rest between swims in the resort's beautiful swimming pool.
Extremely helpful reception staff and a wonderful breakfast, which was included in the tariff, added to the experience.
What: Room 214, a Terrace Room at Sails in the Desert, Ayers Rock Resort.
Who: Jenny Davis
When:  Wednesday February 20- Saturday February 23 2019
How Did It Rate
Visit travelswithjb.com.au/Northern Territory for more reviews of Northern Territory experiences.
Ayers Rock Resort

,

Northern Territory

,

reviews
Subscribe to my e-mail newsletter to receive updates.
We respect your privacy.
Unsubscribe at any time.