Developing an exhibition celebrating the screen history of Lewis Carroll's Alice stories must have been extremely challenging for the team at Melbourne's Australian Centre for the Moving Image (ACMI).
Given the creativity of Lewis's stories and how they have been portrayed on film, nothing but an inventive and interactive exhibition would do.
Fortunately the team was up to the challenge and as a result ACMI's new Wonderland exhibition is engrossing, fun and creative.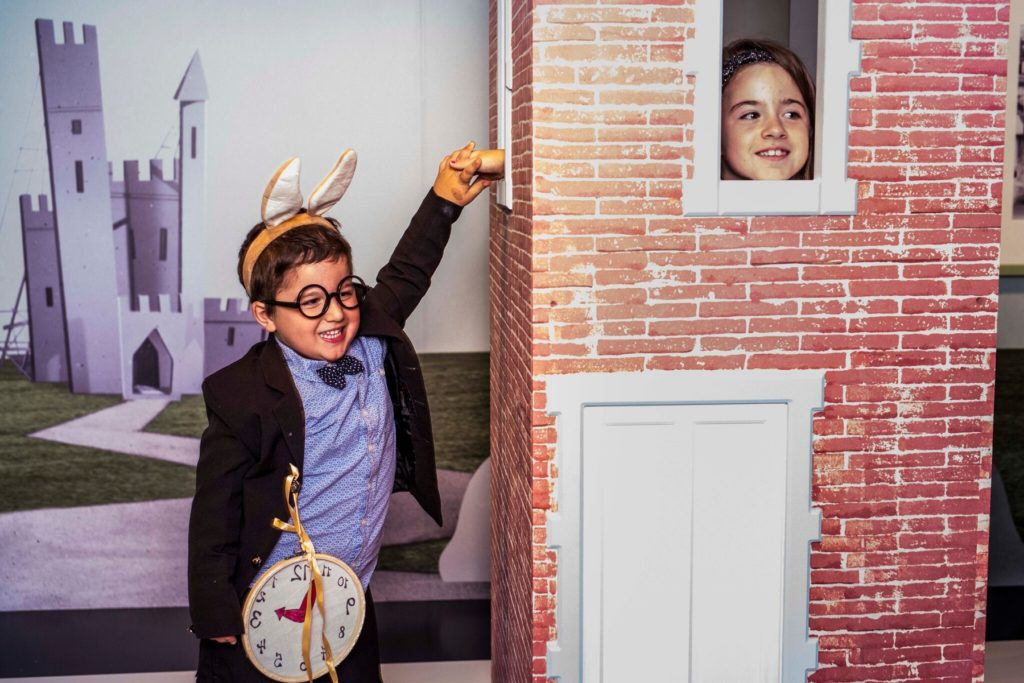 It's ideal for youngsters, their parents, Alice devotees and even those who know little about Carroll's three famous stories – Alice's Adventures in Wonderland, Through the Looking Glass and What Alice Found There. Equally as appealing and educational is its exploration of how film making has changed over the years.
Wonderland  shows how artists, filmmakers and fans have returned to Alice's story after more than a century with the help of screen technologies. To do this the exhibition features more than 300 objects sourced from around the world including first edition publications and illustrations, magic lantern projectors, concept drawings, animation cels, spectacular costumes, puppets, props and film scripts. Exploring these objects through interactive experiences is one of the joys of the exhibition.
You enter through Lewis Carroll's imagined drawing room where you are handed a 'Lost Map of Wonderland' complete with a character – in my case the Mad Hatter. This map plots a course through the exhibition and unlocks several individual experiences, including character-based projections.
Each of the areas of the exhibition is devoted to a different aspect of bringing Alice's story to life. You'll see the first known Alice film, a short work made in 1903, together with excerpts of many of the Alice movies made over the years, finishing with the 2016 film Alice Through the Looking Glass. Along the way you'll also learn about the different film making processes used over the years.
You'll also experience the use of new technologies. Sit down within `A Mad Tea Party' and you'll discover the magic of digital projections as white walls and a large table are transformed into colourful scenes.
The `Queen's Croquet Ground' is an activity space where you can create your own card soldier, which can be projected onto a screen.
This interactive component, together with the fun of learning about the film making process and revisiting Lewis Carroll's creative stories, ensures Wonderland  is both fun and educational, no matter what your age.
Wonderland, part of the Victorian Government's Melbourne Winter Masterpieces series, is on until October 7. Visit the ACMI website for further information.
*Photo Credit: Phoebe Powell.
Jenny Burns attended Wonderland as a guest of ACMI.
Subscribe to my e-mail newsletter to receive updates.
We respect your privacy.
Unsubscribe at any time.