The Whale is one of those movies that's brilliantly acted but challenging to watch.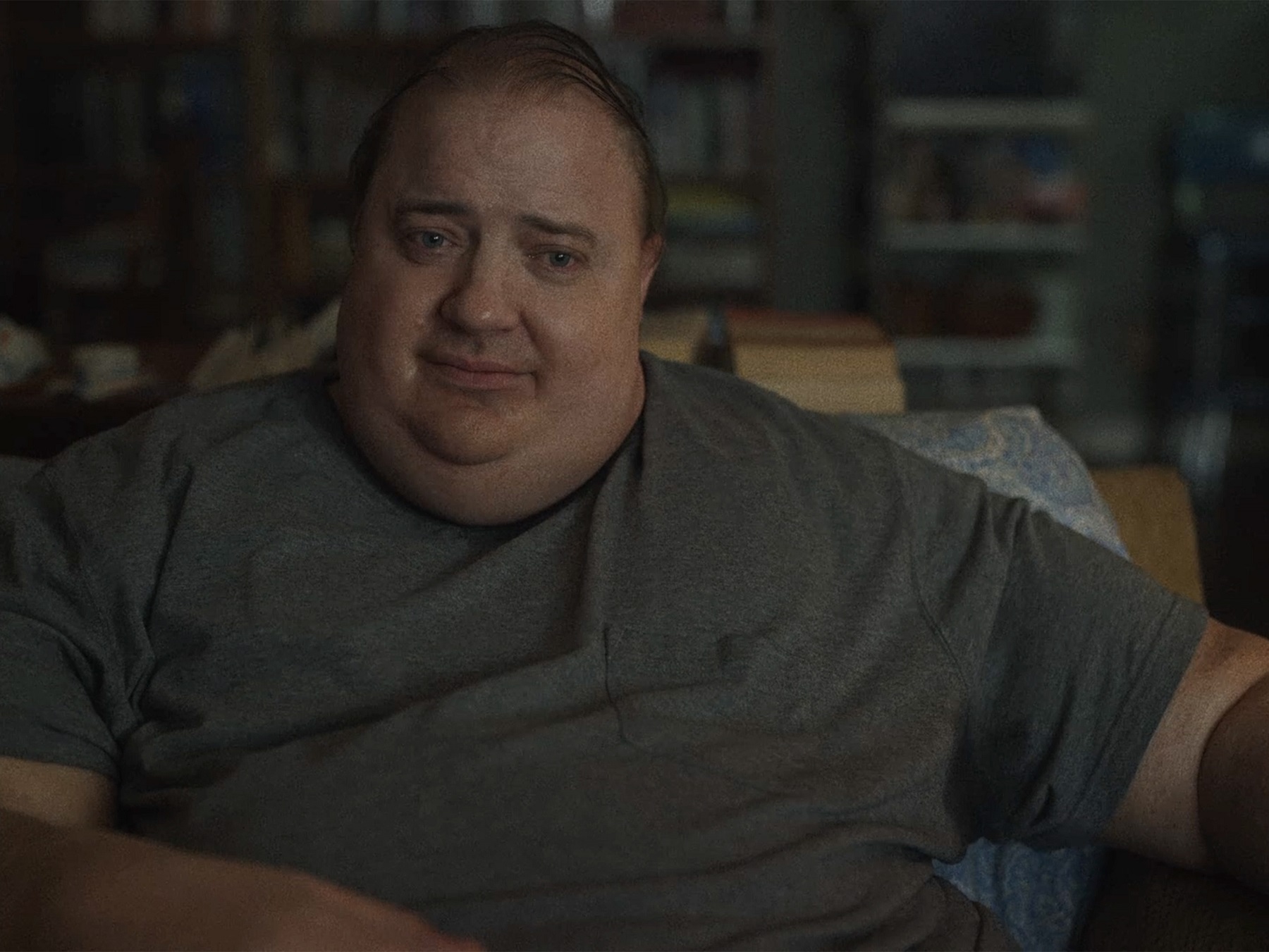 It's easy to see why two cast members – Brendan Fraser and Hong Chau – have been nominated for numerous awards including Oscars.
It's thanks to the convincing performance of Fraser that The Whale, directed by Darren Aronofsky, is confronting.
Fraser plays Charlie, a morbidly obese English college teacher living in Idaho.
Confined to his flat due to his weight and health problems, Charlie's only contact with the outside world is through Liz (Hong Chau), a nurse and the sister of his former partner Alan. He teaches via Zoom with his camera always turned off so his students can't see what he looks like.
The Whale follows five days in Charlie's life after he realises he is dying of heart failure. Refusing to go to hospital, and instead relying on Liz to help him, one of his first actions is to reconnect with Ellie (Sadie Sink), his estranged 17-year-old daughter.  Charlie left her and her mother Mary (Samantha Morton) when she was just eight after falling in love with Alan.
The other major player is Thomas (Ty Simpkins) a seemingly naïve young missionary from the New Life Church who rings Charlie's doorbell at a rather inopportune time. Thomas decides he wants to save Charlie's soul.
Through the interactions between Charlie, Liz, Ellie and Thomas we discover the influence of Alan's death both on Charlie's eating disorder and on Liz and her relationship with Charlie
We also learn the reason for Liz's anger towards Thomas and the New Life Church.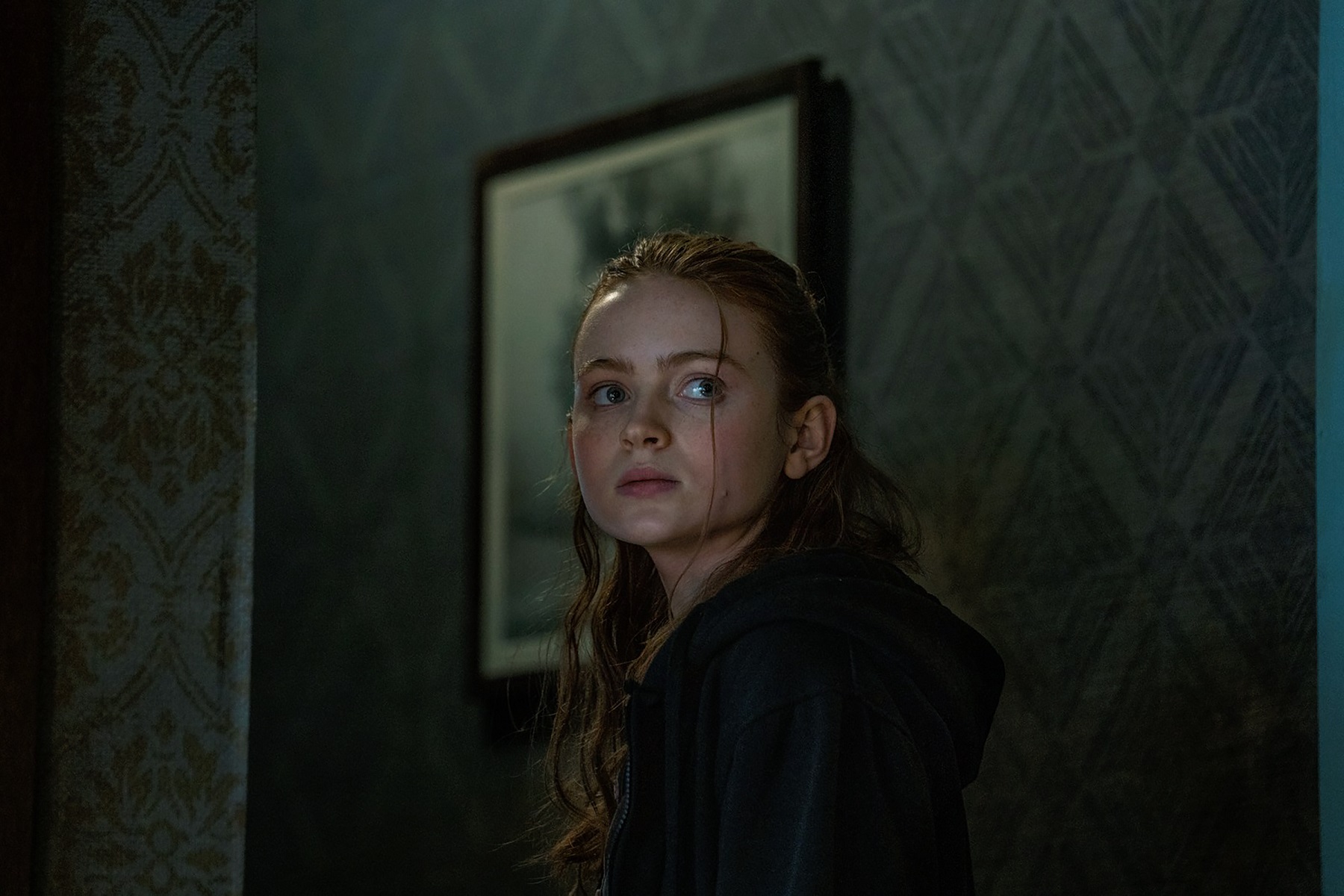 Ellie is also very angry and bitter with just about everyone but especially Charlie. Initially she wants nothing to do with him and berates and humiliates him at every opportunity.  It's only after his offer of money and his promise to write her essays that she agrees to regular visits.
Mary, who also makes an emotional visit to see Charlie, is convinced Ellie is evil and while the teenager's words and actions towards Charlie and Thomas would support this, Charlie doesn't believe it.
An essay Ellie wrote about Moby Dick (hence the title of the film) as a youngster drives this belief.
It comes as no surprise to discover Sam D. Hunter, who wrote the play on which the movie is based (as well as writing the screen play) has battled with unaddressed feelings and obesity.
The dialogue clearly indicates the range of emotions someone in this situation could experience and thanks to Fraser's performance those feelings are authentically and often painfully brought to life.
While watching Charlie's anger, confusion, frustration, sadness and self-destruction isn't easy, by the time The Whale finishes we understand the reasons for his life's downward spiral. While not necessarily warming to his character there is also some admiration for his search for atonement especially when it comes to his family.
The Whale opens in cinemas around Australia on February 2.
Subscribe to my e-mail newsletter to receive updates.
We respect your privacy.
Unsubscribe at any time.