If you've avoided the Teenage Mutant Ninja Turtles franchise and wonder what the fuss is about then the latest offering may be the film to watch.
Teenage Mutant Ninja Turtles: Mutant Mayhem revisits the beginning of the four turtles' story before we meet them as teenagers.
Many believe this is the best of the countless movies, television shows, video games etc, based on the comic books created by Kevin Eastman and Peter Laird. They credit the movie's animation and creative team including Jeff Rowe as director and a co-writer with Seth Roger, Evan Goldberg, Benji Samit and Dan Hernandez for this.
As fans already know (as opposed to those of us who know nothing about the turtles) the franchise is based on the adventures of four turtles and a rat called Splinter who, as a result of being exposed to radioactive ooze, have become animal-humanoid hybrids.
In this version the ooze was the brainchild of scientist Baxter Stockman (Giancarlo Esposito) who wanted to create a mutagen to form his own mutant animal family. When his lab is raided by a strike force from the evil Techno Cosmic Research Institute (TCRI) he is killed and numerous creatures fall into the sewers of New York City.
They include the four turtles Donatello (Micah Abbey), Michelangelo (Shamon Brown Jr.), Leonardo (Nicolas Cantu) and Raphael (Brady Noon). Splinter (Jackie Chan) has raised the turtles as if they were his own sons, teaching them martial arts, family values, and an undying love for all things pizza.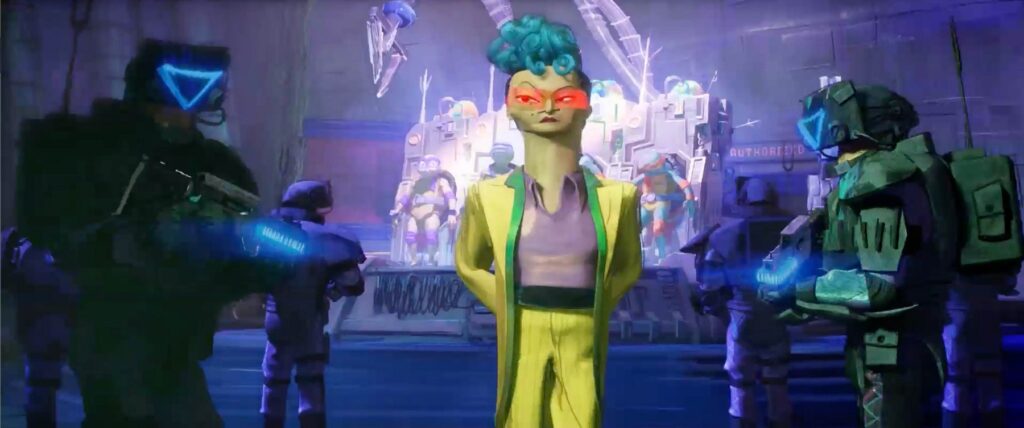 Given his traumatic experiences with humans Splinter has always been very protective of the four only allowing them to leave the sewers to go shopping for food.
Now the boys are teenagers they want more – they want to fit in and go to the movies, the park and high school just like other teens. And they're starting to rebel against Splinter's strict orders to return home directly after shopping.
On one of these excursions, they encounter a high-schooler and would-be journalist April O'Neil (Ayo Edebiri). April is following the story of a violent crime spree by a mysterious criminal known as Superfly (Ice Cube) that threatens her high school prom.
April and the turtles decide to team up to find Superfly as April recognises this and the turtles are a great story. The turtles see it as way of being superheroes, thus gaining the love of humans.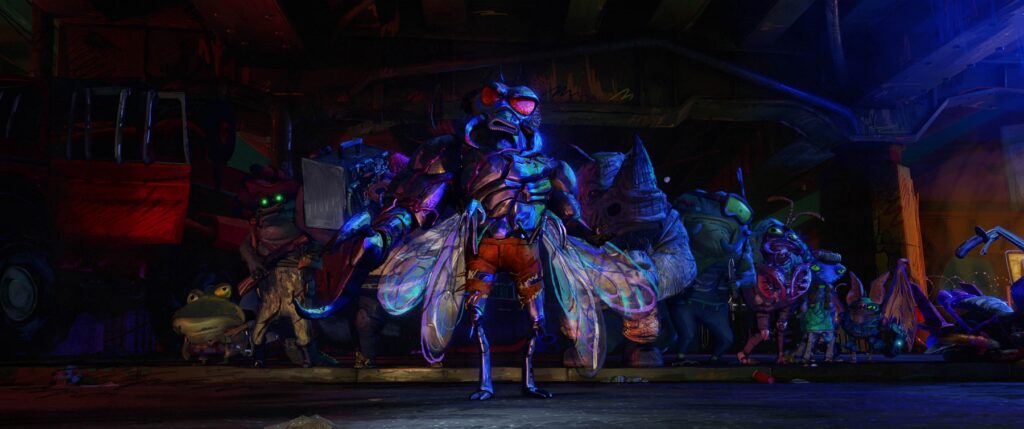 After dodging the evil head of TCRI Cynthia Utrom (Maya Rudolph), who wants to weaponise their mutant DNA, the turtles finally confront Superfly, a giant mutant fly, and his gang of fellow mutants. The gang includes the warthog BeBop (Seth Rogen), the rhino Rocksteady (John Cena), the cockroach Scumbug (Alex Hirsch), the crocodilian Leatherhead (Rose Byrne), mutant bat Wingnut (Natasia Demetriou), the endlessly singing Ray Fillet (Post Malone), the grumbly Genghis Frog (Hannibal Buress) and the skater lizard Mondo Gecko (Paul Rudd).
The turtles are surprised to discover the gang also came from Stockman's lab ensuring a very personal connection.  But they are shocked when they discover Superfly is planning to build a machine that will turn all humans into mutants. Our heroes then need to decide if they will save the human race or join forces with the gang.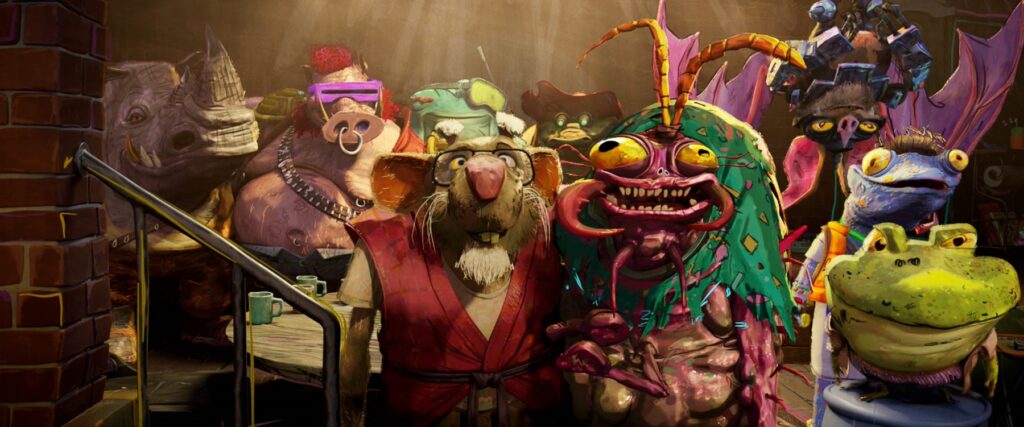 Needless to say there are plenty of action scenes with lots of colour, movement and vibrant animation. This was the component of Teenage Mutant Ninja Turtles: Mutant Mayhem which appealed most to my younger companions together with the humour associated with adolescent youths. Using teenagers to voice the turtles added to the authentic feel.
For me the joy came from a clever script which included numerous pop cultural references. Adults with teenage boys could also find themselves relating to the `parenting challenges' the warm hearted and concerned Splinter faces!
As a result, this animated coming-of-age action-comedy has something to offer a wide-ranging audience including 'turtle novices'.
Teenage Mutant Ninja Turtles: Mutant Mayhem opens in cinemas on Thursday September 7.
*Photo credit: Paramount Pictures.
Subscribe to my e-mail newsletter to receive updates.
We respect your privacy.
Unsubscribe at any time.