The National Gallery of Australia's exhibition Tom Roberts is both visually stunning and educational.
The 136 paintings by one of Australia's best known artists provide the visual appeal while the scope of Roberts' work is most educational.
I knew Roberts was responsible for iconic Australian paintings such as Shearing the Rams, A Break Away!, the Golden Fleece and Bailed Up. I also realised that working together with Frederick McCubbin, Arthur Streeton and Charles Conder from 1885 to 1897, Roberts was part of the legendary group of Australian artists: The Australian Impressionists.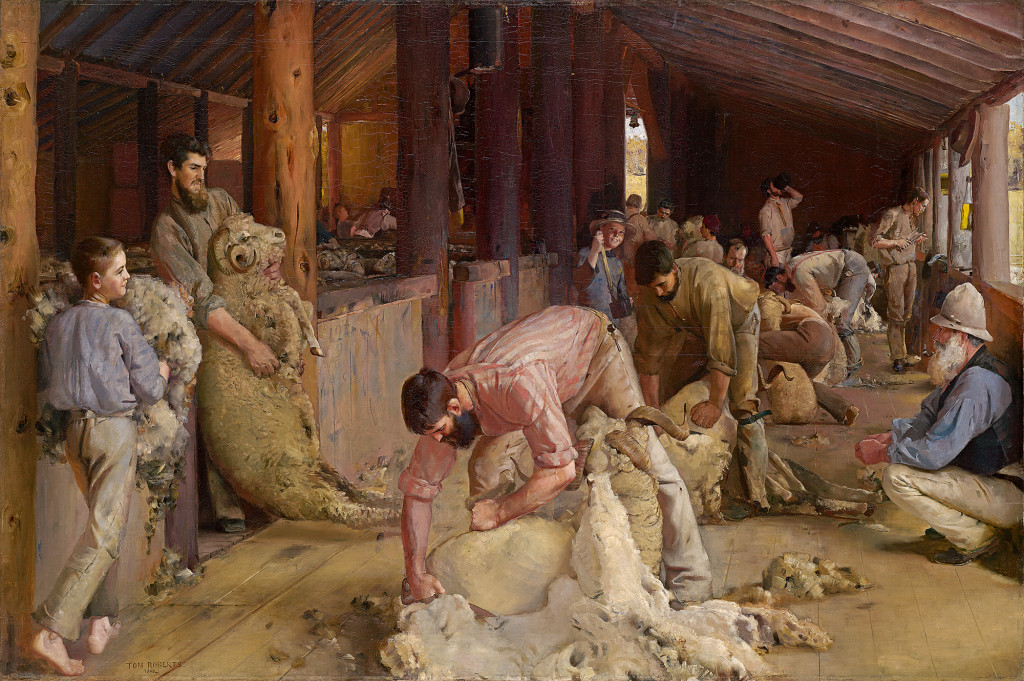 I didn't know about his other works, which included many European paintings. I also discovered Roberts was Australia's leading portrait painter in the late nineteenth and early twentieth centuries. In addition, he created a small number of etchings and sculptures and painted nudes and still lifes.
The exhibition surveys Roberts' expansive 60 year career and brings together paintings from across public and private collections. It's divided into the galleries – Europe and Britain, Artist Camps, 9 by 5 Impression Exhibition, Portraits, National Narratives, Sydney and Tasmania, The Big Picture and Late Australia.
Each gallery includes information on the different periods of Roberts' work and his life. He was born in Dorset, England, came to Australia when he was 12, returned to England for more than 20 years from 1902, before coming back to Australia. He met his wife Lillie in Tasmania.
The exhibition includes a portrait of Lillie and Roberts' only child, Caleb. The 1898 portrait of Caleb was painted soon after his birth, and was gifted to the gallery by Roberts' great grand-daughter after she visited the exhibition.
While the information with each painting is mainly aimed at adults, the Tom Roberts studio has been set up especially for kids and appears most welcoming.
A visit to the exhibition offers the chance to view renowned Australian work which reveals the unique character of the Australian bush and urban life. It also perfectly showcases the abilities of one our amazing artists.
The Tom Roberts exhibition is on until 28 March in Canberra. Tickets can be purchased through the gallery's website or ring 02 6240 6411
Subscribe to my e-mail newsletter to receive updates.
We respect your privacy.
Unsubscribe at any time.