There was something for everyone at the Australian Brandenburg Orchestra's annual  Noël! Noël!, concert at Melbourne's Recital Centre.
For traditionalists there were the carols in line with the company's philosophy of celebrating the music of the sixteenth, seventeenth and eighteenth centuries.
For young audience members there were modern love songs from Emma Birdsall – a finalist in the first season of the TV show The Voice and a regular performer on Channel 9's Love Child.
For lovers of choral music there were numerous carols sung by the very talented Australian Brandenburg Choir.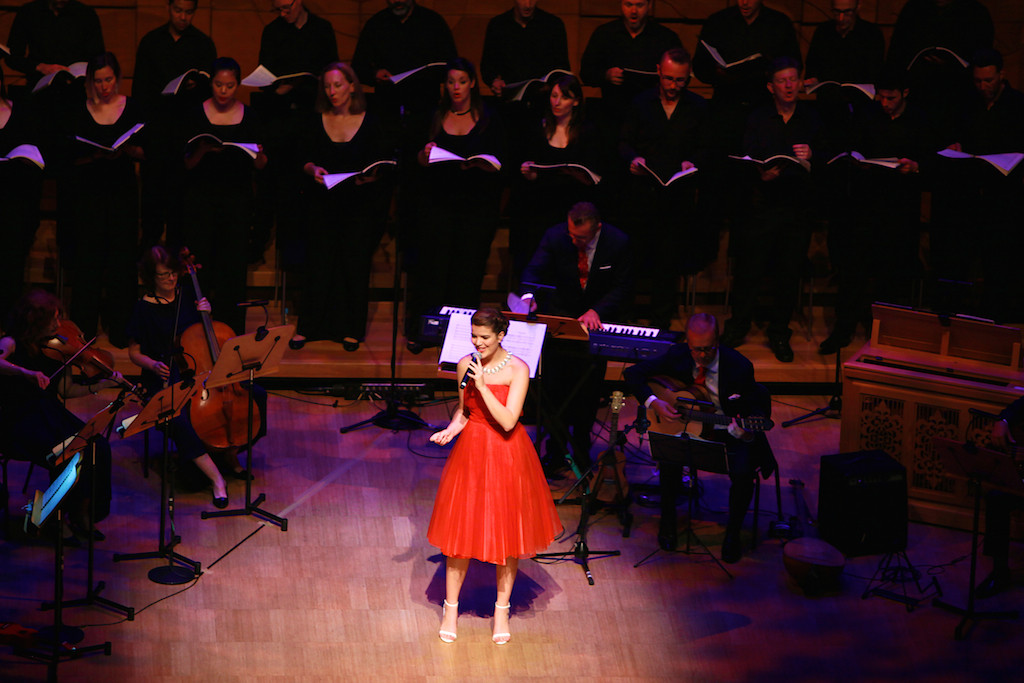 The orchestra showed its many talents performing both old and new compositions on instruments such as baroque violins, voila and cello, sackbuts (trombones from the Renaissance and Baroque eras,) and a theorbo (a large lute) with equal aplomb.
The program included perennial favourites such as O Come All Ye Faithful, Silent Night, Away in a Manger as well as lesser known numbers such as the 15th century written Deo Gratias and the 16th century O Magnum Mysterium.
Birdsall sang A Thousand Years, This Guy is in Love with You, O Holy Night and Mele Kalikimaka.
Of all songs presented the Hawaiian Christmas song, Mele Kalikimaka, attracted the greatest cheer from the audience. Ukuleles replaced violins and everyone seemed to be having a really good time – especially Brandenburg's artistic director and conductor Paul Dyer.
The enthusiasm and expertise of both Dyer and his musicians always make Australian Brandenburg performances extremely enjoyable and memorable and Noël! Noël! is no exception.
The Australian Brandenburg  is performing Noël! Noël! at various locations around New South Wales from December 8 to 19 .  For more information visit the Australian Brandenburg website or ring 02 93287581
Jenny Burns attended the Melbourne concert as a guest of the Australian Brandenburg Orchestra.
Australian Brandenburg

,

live performance

,

reviews
Subscribe to my e-mail newsletter to receive updates.
We respect your privacy.
Unsubscribe at any time.