Brilliant performances by established and future stars, stunning choreography and clever songs are among the highlights of Matilda the Musical,  playing at Melbourne's Princess Theatre.
The musical comes from England's Royal Shakespeare Company and is based on the story written by Roald Dahl in 1998.   Australian Tim Minchin wrote the music and lyrics.
Matilda tells of five year old Matilda Wormwood, a child prodigy with an alarming intellect and a remarkable interest in reading classic novels. She's also got a vivid imagination. However her life is not a happy one, as she's unloved by her crude, neglectful and stupid parents.  She attends the hellish Crunchem Hall which is run by the nasty and brutal Miss Trunchbull, who believes all children are 'maggots', who only respond to discipline. Matilda's few adult supporters are her teacher, the fragile and timid Miss Honey and librarian Mrs Phelps, who listens to Matilda's stories. Fortunately Matilda is strong willed and refuses to be bullied and thus stands up to those who try to hurt her and her school friends.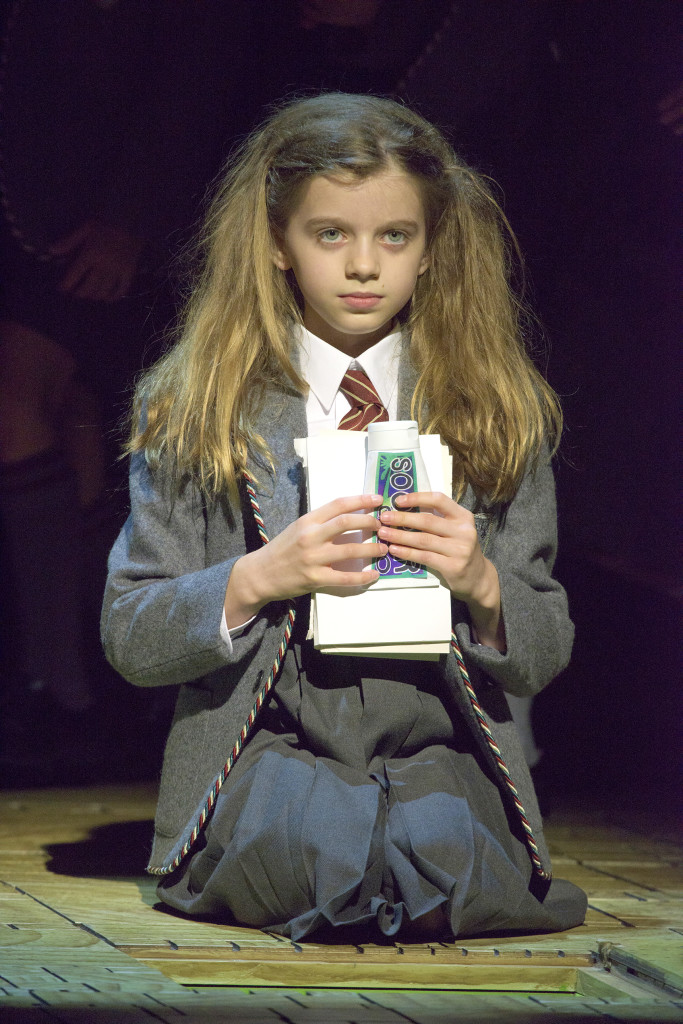 Naturally the performance of the actress playing Matilda is central to the musical's success. Eleven year old Ingrid Torelli was certainly up to the task on opening night (four actresses are splitting the role during the Melbourne season). Watching her in action, I was amazed at how someone that age could possibly learn the many lines and songs she expertly delivers during the 140 minute show. She certainly earned the standing ovation she received.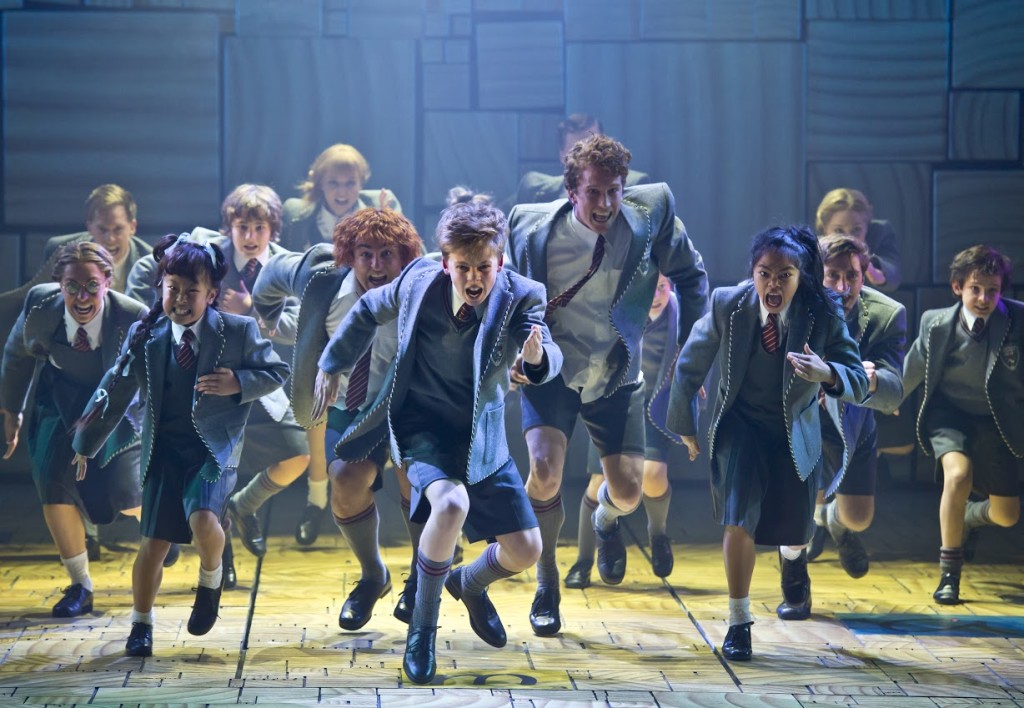 The other children in the cast were also extremely impressive thanks to their acting, singing and dancing abilities. The ensemble numbers in which they starred were full of energy and wonderfully choreographed.
The adults were equally as impressive. The comic timing of the three villains of the story,  Marika Aubrey and Daniel Frederiksen as Matilda's parents and James Millar as Miss Trunchbull, was great to watch. Millar's performance was especially memorable. Elise McCann (Miss Honey) and Cle Morgan (Mrs Phelps) also gave strong performances.
While the story is at times dark and sad, thanks to the treatment of Matilda and a character in a story she relates to Mrs Phelps, there are a number of funny scenes. These scenes, together with the very colorful sets, some great songs and the cast's performance ensure Matilda is a most entertaining and ultimately uplifting theatrical experience.
Matilda the Musical is playing at  Queensland's Lyric Theatre from November 25. It opens in Perth on 28 February.  For tickets and further information visit the Matilda website
*Jenny Burns attended the opening night of Matilda the Musical in Melbourne on March 17 as a guest of the production.
Subscribe to my e-mail newsletter to receive updates.
We respect your privacy.
Unsubscribe at any time.