Woody Allen's latest film offering, Café Society, is visually stunning and features some fine acting performances.
While the storyline is a little weaker than such Allen gems as Blue Jasmine and Midnight in Paris, there's still much to enjoy.
Café Society is set in the second half of the 1930s and is narrated off-screen by Allen. It covers everything from the glamour of Hollywood to New York's underworld and domestic Jewish family life to high society.
It starts with the move of naïve and innocent Bobby (Jesse Eisenberg) from New York City to Hollywood in search of a job with a future. His uncle Phil (Steve Carell), a big shot agent, gives Bobby an entry-level job in his agency, whereupon the younger man falls in love with his uncle's secretary, Vonnie (Kristen Stewart). When he asks her to marry him and move to New York, she is tempted, but her heart belongs to another.
Bobby then returns to New York to work with his gangster brother, Ben (Corey Stoll), in Ben's nightclub which he transforms into one of the hottest nightclubs in New York. Here he meets his future wife, Veronica (Blake Lively), and they have a baby. Then Vonnie comes back into his life.
During the film we learn more about Bobby's bickering Jewish parents Rose (Jeannie Berlin) and Marty (Ken Stott), the ways of his sister, Evelyn (Sari Lennick) and her husband, Leonard (Stephen Kunken) – and we discover Ben's very bad behaviour.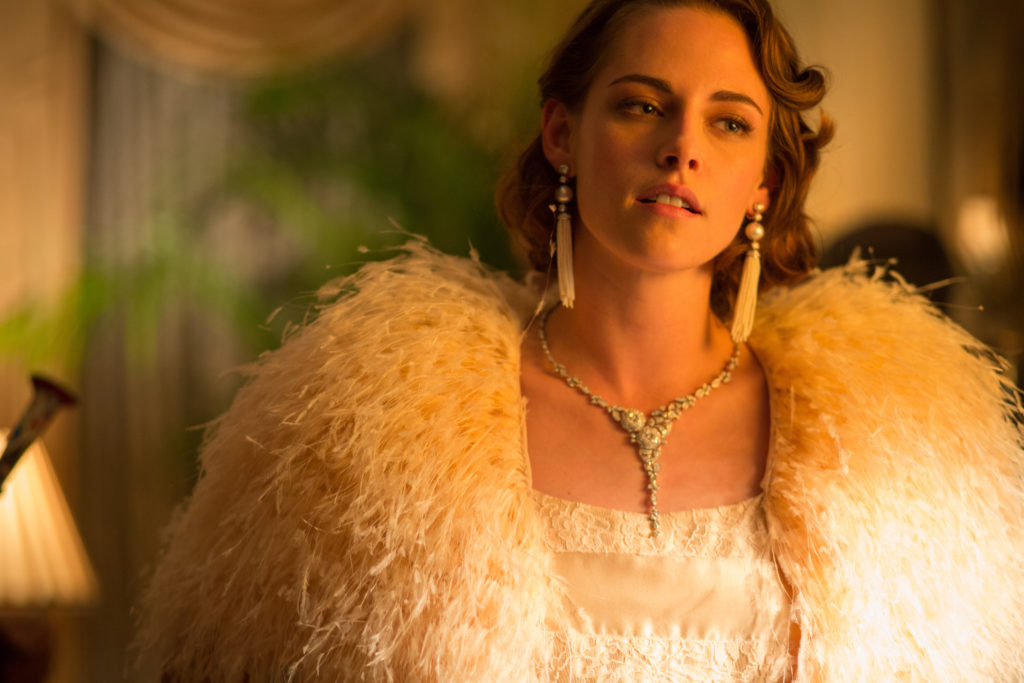 While critics are divided on the merits of the story, all are understandably singing the praises of Kristen Stewart. She gives a wonderful performance as the low-key, down-to-earth secretary who morphs into a name-dropping, jewellery drenched trophy wife. Watching Steve Carell in action as a Hollywood mover and shaker who faces a major moral dilemma is another highlight. Jesse Eisenberg, who transforms from an insecure Hollywood newbie to confident night club owner, also gives a polished performance.
The other great joy of Café Society is its look and feel. Cinematographer Vittorio Storaro beautifully captures the sunny glamour of old Hollywood and its many colorful parties, together with New York's club scene. The movie's costumes and jewellery add to its sumptuous atmosphere.
It's this recreation of the 1930s together with the performances of its stars that ensures Café Society offers an enjoyable cinematic experience.
Subscribe to my e-mail newsletter to receive updates.
We respect your privacy.
Unsubscribe at any time.