It's hard to know how much of King Richard, the movie about Richard Williams, is true to life given his daughters, tennis greats Venus and Serena Williams are executive producers.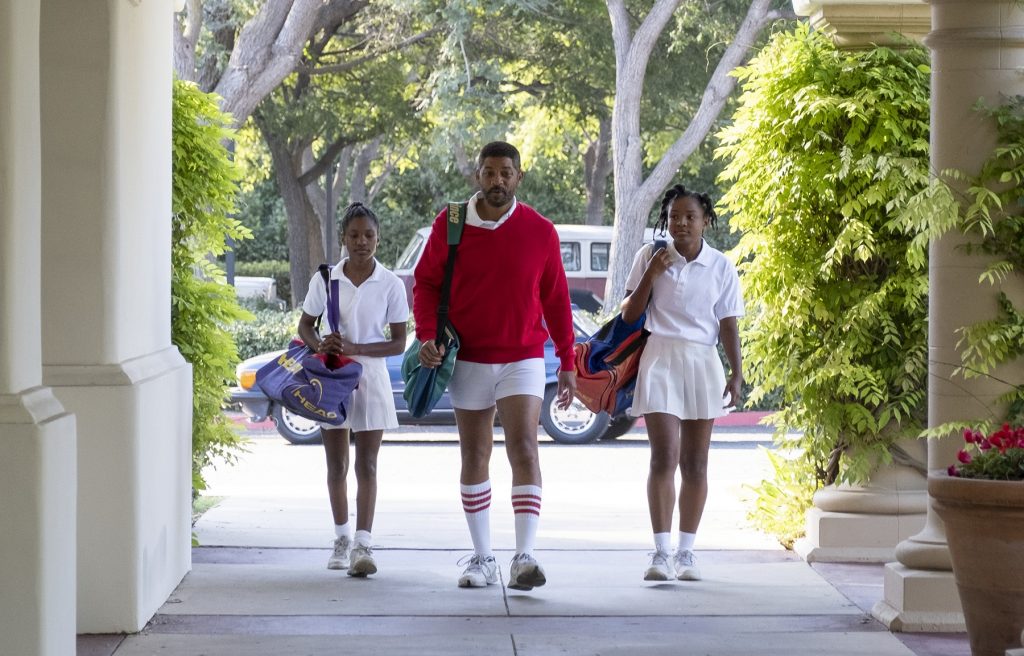 However, even if some aspects of Williams' story have been glossed over, it doesn't stop the movie offering an interesting insight into their father's role in the sisters' careers.
After all certain facts are indisputable. And obviously both Venus and Serena believe their father's determination played a major role in their success.
Directed by Reinaldo Marcus Green and written by Zach Baylin, King Richard is set in the early 1990s. Richard Williams, a night guard and tennis coach, lives in Compton, Los Angeles, with his wife Oracene 'Brandy' Williams (Aunjanue Ellis) a nurse and also a tennis coach, and their five daughters.
Life in Compton is tough, there's gang violence and tension between police and the black community is high.
Richard is determined Venus (Saniyya Sidney) and Serena (Demi Singleton) will be tennis champions so much so he hatched a plan even before the girls were born and recorded it in a 78-page manifesto.
As a result the girls spend much of their early years at a local tennis court where Richard trains them for hours on end no matter what the weather. At the same time he emphasises the importance of their school work and insists the girls have a childhood.
Richard also realises it takes money for tennis success so he sets out to find the girls sponsors by handing out marketing brochures at the local tennis club.
He is equally determined to find the girls a professional tennis coach and eventually persuades top coach Paul Cohen (Tony Goldwyn) to have a hit with them. Cohen offers to take on Venus but not Serena, a decision Richard accepts.
After a successful but short period of time on the junior's circuit Richard decides to remove Venus from the circuit and find a new coach for both girls.
His power of persuasion again comes to the fore and Rick Macci (Jon Bernthal) agrees to coach both Venus and Serena. He also offers Richard a job at his Florida academy.
Despite Macci's push for Venus to play the junior circuit, Richard stands firm on this, and just about everything else in terms of the girls' coaching and careers.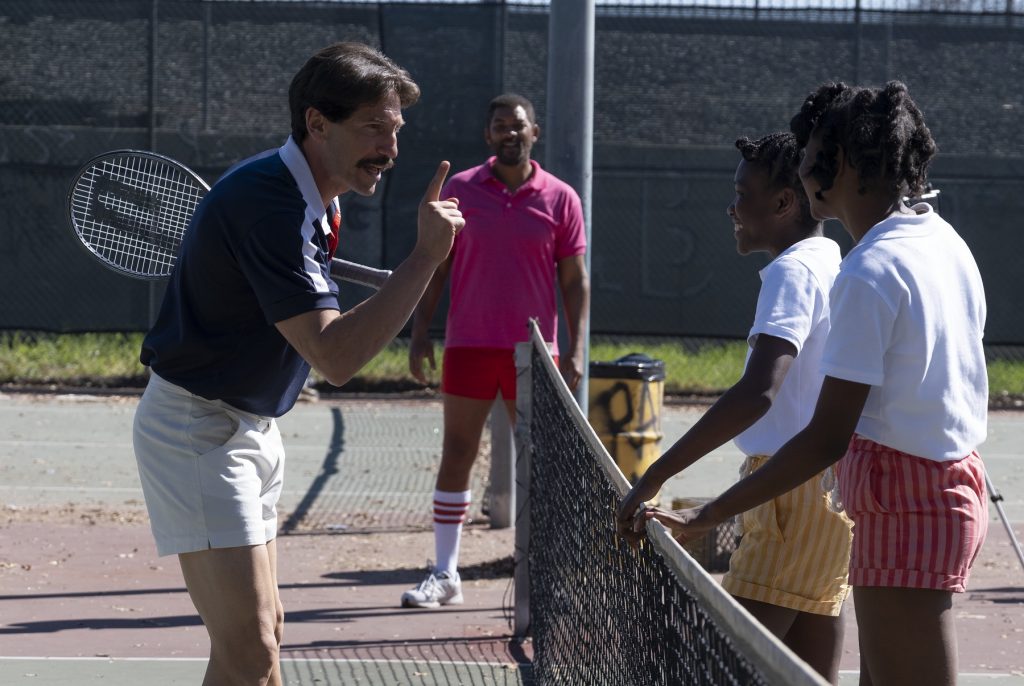 Needless to say given both Venus and Serena's success it could be argued Richard knew best!
Indeed, it's interesting to contemplate what both would have achieved in the tennis world had it not been for the decisions Richard made on their behalf and his unyielding determination to stick to those decisions, despite the pressure from the girls, their coaches and the media.
But this isn't the main theme of King Richard; the movie is about Richard not the girls and how true to life it is has been questioned.
While the movie shows Richard could be stubborn and controlling and at times far from perfect in how he behaved towards his wife and those around him, some argue it could have explored these areas in greater detail.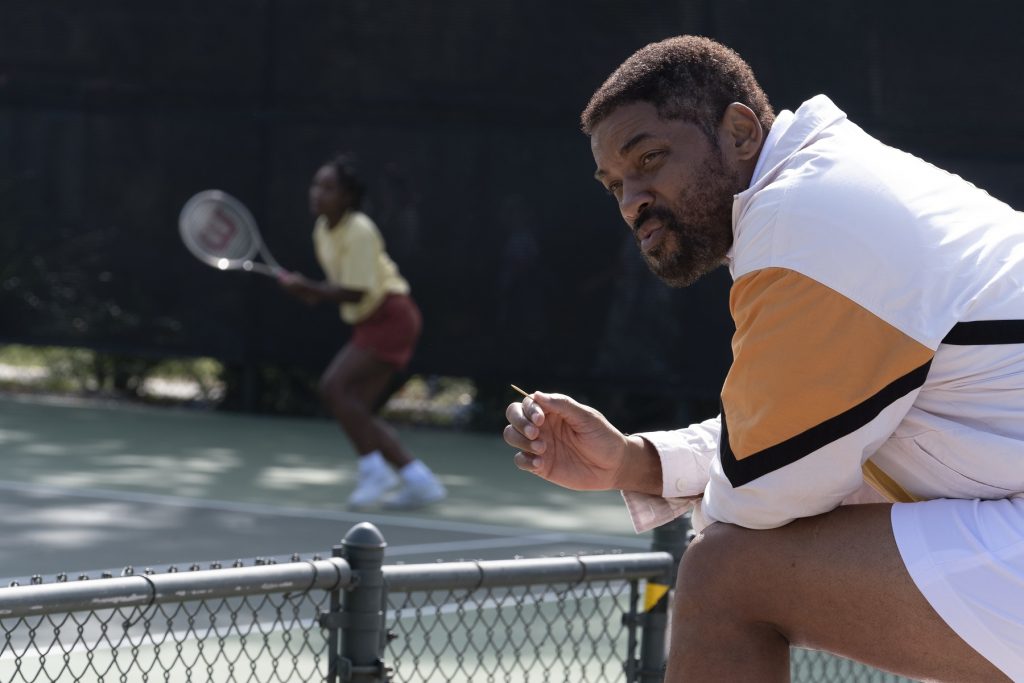 Whether this was necessary is up for debate but what's not debatable is the excellent performances of the lead actors.
Smith gives a wonderful performance as Richard, a performance equally matched by Ellis. Sidney and Singleton are totally believable in roles which are very demanding, especially given they aren't tennis players.
Watching Smith and Ellis in action in what is basically a feel-good story, given the barriers the Williams family faced, ensures King Richard is generally uplifting and entertaining.
King Richard is showing at cinemas around Australia from January 13.
* Photo credit: Chiabella James
Subscribe to my e-mail newsletter to receive updates.
We respect your privacy.
Unsubscribe at any time.