Mrs. Harris Goes to Paris is one of those rare romantic comedy dramas that should appeal to a range of age groups.
While younger adults seem to be the target of many such movies, Mrs Harris also offers plenty for older age groups. The reason – Mrs Harris is a 'mature' woman and her love is for a dress – or more specifically a Christian Dior gown.
There is a romantic sub-plot aimed at the younger market but the star of the movie is Mrs Harris and clothes.
When we meet Mrs Ada Harris (Lesley Manville) she's busy cleaning the houses of the wealthy in London in the late 1950s.
It's clear she is super-efficient, reliable, hard-working and caring. She also has good friends in fellow cleaner Vi (Ellen Thomas) and bookmaker Archie (Jason Isaacs).
At the same time she's still grieving for her husband who went missing in action during the second world war.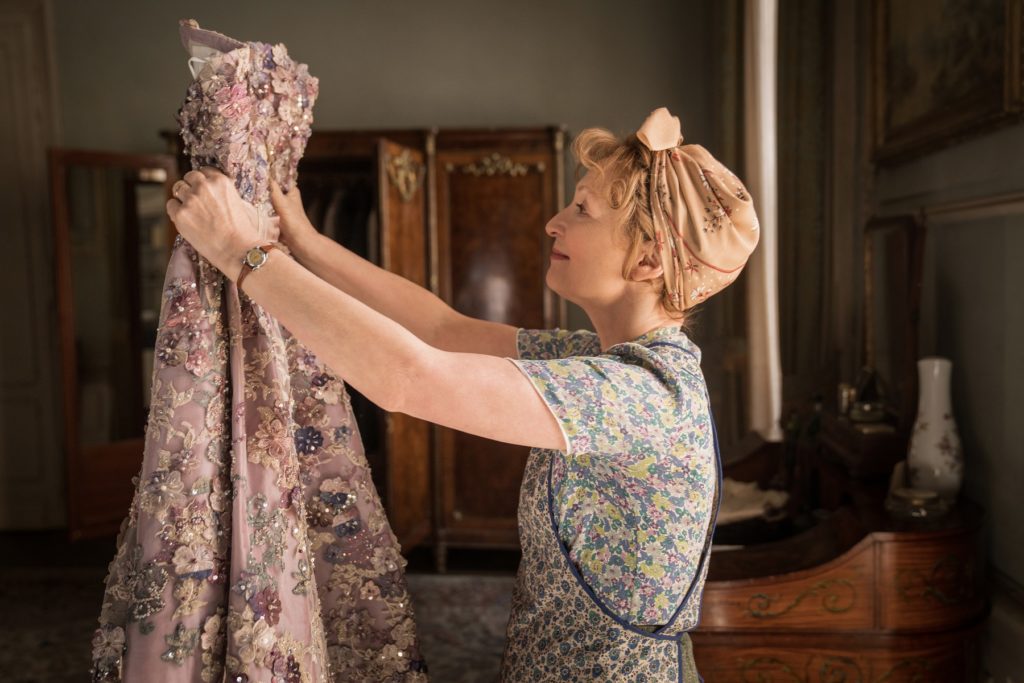 Mrs Harris' life changes when she sees a £500 Dior dress belonging to one of her clients (Anna Chancellor). She instantly falls in love with the dress and decides she too wants a haute couture gown.
While initially it's a financial impossibility, numerous events transpire which ensure her dream becomes a reality. Those events include confirmation of her husband's death during the war and her subsequent entitlement to a widow's pension, including back-pay.  She also has some good luck.
The movie then follows her adventures in Paris as she aims to buy her dream gown. Her arrival at Dior's headquarters causes a great stir especially with haughty manager and creative director, Claudine Colbert (Isabelle Huppert). Madame Colbert has no intention of selling a Dior gown to an English cleaning lady and tries to have Mrs Harris removed from the premises.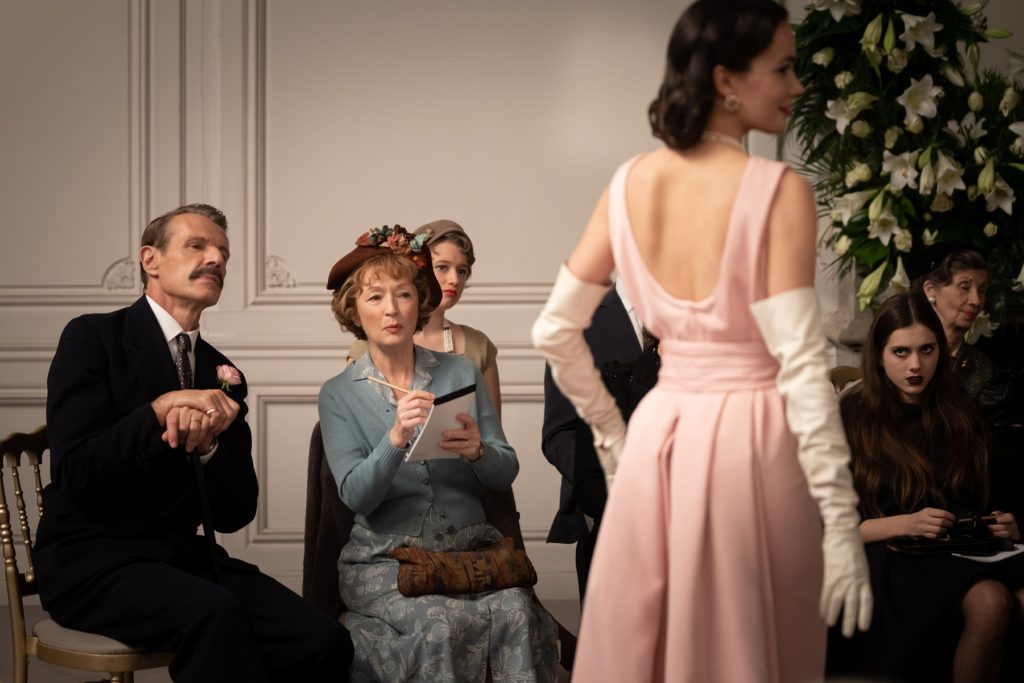 Thanks to the chivalrous Marquis de Chassagne (Lambert Wilson), Dior's top model Natasha (Alba Baptista) and its shy accountant André Fauvel (Lucas Bravo) not only does Mrs Harris see Dior's exclusive  anniversary collection but also buys her dream dress.
What she doesn't realise is that her dress will take at least a week to make and involve numerous fittings. This results in several interactions with key Dior staff including Marguerite (Roxane Duran)  and Monsieur Carré (Bertrand Poncet).
Fauvel offers Mrs Harris the use of his sister's room and wardrobe for the week. It's a decision that changes the life of just about everyone Mrs Harris comes in contact with in Paris.
Needless to say she comes back to London a changed woman, although her kind and caring nature is still there, with a near catastrophic result.  However, she sees herself very differently by the end of the movie.
Manville's acting is one of the highlights of Mrs. Harris Goes to Paris.  She brilliantly brings to life her character's decency, sense of humour and the often deflating impact of the many challenges and knocks she experiences in fulfilling her dream.
The clothes are the movie's other delight. The dresses on show include re-created originals from the House of Dior (the fashion house collaborated with the production) and stunning creations by costume designer Jenny Beavan. The clothes add to the movie's fantasy and feel-good vibe.
While the movie, which is based on Paul Gallico's 1958 novel, is pure fantasy, it's also a joyful celebration of both beautiful clothes and a very good person. As such it's not only thoroughly entertaining but also offers a couple of hours of welcome, enjoyable escapism.
Mrs. Harris Goes to Paris opens in cinemas on Thursday October 27.
*Photo credit Credit: Dávid Lukács / © 2021 Ada Films Ltd – Harris Squared Kft
Subscribe to my e-mail newsletter to receive updates.
We respect your privacy.
Unsubscribe at any time.