A `killer' opening number set the scene for a show-stopping presentation of the hit Broadway musical Chicago.
From the moment Alinta Chidzey took to the stage to present a sizzling rendition of All that Jazz, the opening night audience at Melbourne's State Theatre knew they were in for a memorable night.
The extremely talented cast showed why this production, based on a 1996 Broadway revival of the musical, has been playing to critical acclaim in Sydney and Brisbane. Most of the cast  have been together since the premiere in Sydney in August and it shows as very complex and spectacular musical numbers are seamlessly performed to perfection.
Set amidst the razzle-dazzle decadence of the 1920s, Chicago is the story of Roxie Hart(Natalie Bassingthwaighte), a housewife and  nightclub dancer who murders  her  on-the-side  lover  after  he  threatens  to  walk  out on  her. Desperate to avoid conviction, she dupes the public, the media and her rival cellmate, Velma Kelly (Chidzey), by hiring Chicago's slickest criminal lawyer Billy Flynn (Jason Donovan) to transform her malicious crime into a barrage of sensational headlines.
The musical is based on a play written in 1926 by Chicago Tribune reporter Maurine Dallas Watkins after reporting on the trials of murderesses Beulah Annan and Belva Gaertner. At the time the Cook County jail was filling with female murderers that were acquitted if they were able to use their feminine wiles to win over the all-male juries and manipulate the pro-defendant media outlets.
Chidzey and Bassingthwaighte expertly demonstrate their characters' ability to manipulate through their excellent singing, dancing and comic timing. Both are a delight to watch in both their solo and ensemble numbers.  Their energy levels remain extremely high throughout the show despite their very demanding roles.
The two leads are perfectly supported by Casey Donovan as Matron "Mama" Morton. The role allows Donovan to showcase her very powerful voice in numbers such as When You're Good to Mama.  Her performance with Chidzey presenting Class is one of a number of memorable numbers.
Another stand-out is Rodney Dobson's rendition of Mister Cellophane. He plays Roxie's mild mannered mechanic husband Amos brilliantly.
Jason Donovan's Billy Flynn is rather low key but his duet with Bassingthwaighte in presenting We Both Reached for the Gun is yet another of the show's highlights . J. Furtado (playing journalist Mary Sunshine) gives a wonderful rendition of A Little Bit of Good.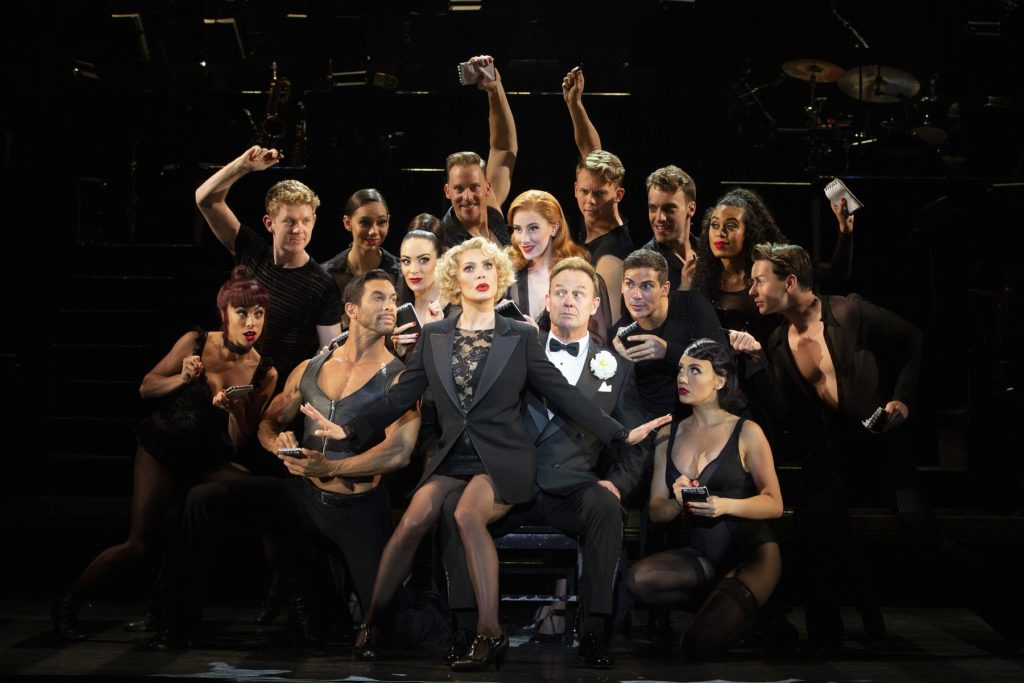 A special mention also goes to musical director Daniel Edmonds, who as well as expertly conducting the excellent on-stage 14 piece orchestra also shows his acting abilities albeit very briefly!
Then there are the members of the ensemble. Their energetic and skillful singing, often sizzling dance routines, expressive body movements (including Andrew Cook illustrating the murder of Fred Casely)  and acting help ensure Chicago is a truly fun and entertaining theatrical experience.
Chicago is playing at Arts Centre Melbourne's State Theatre until February 23.  Visit the Chicago website for more information and tickets.
Jenny Burns attended the opening night of Chicago as a guest of the producers.
Photo credit: Jeff Busby.
live theatre

,

Melbourne

,

reviews
Subscribe to my e-mail newsletter to receive updates.
We respect your privacy.
Unsubscribe at any time.