The Heiresses offers a new take on the theme of an older woman's reawakening.
For a start, the woman has lived with her female partner for more than 30 years. And they live in Paraguay.
The Heiresses is the story of sixty-something Chela (Ana Brun) who lives with Chiquita (Margarita Irún) in the Paraguayan capital, Asunción.  Both are descendants of rich families and have lived comfortable and sheltered lives.
However in recent times they have fallen into debt, so much so that they have to sell precious household goods, much to Chela's chagrin as she inherited many of the items from her family.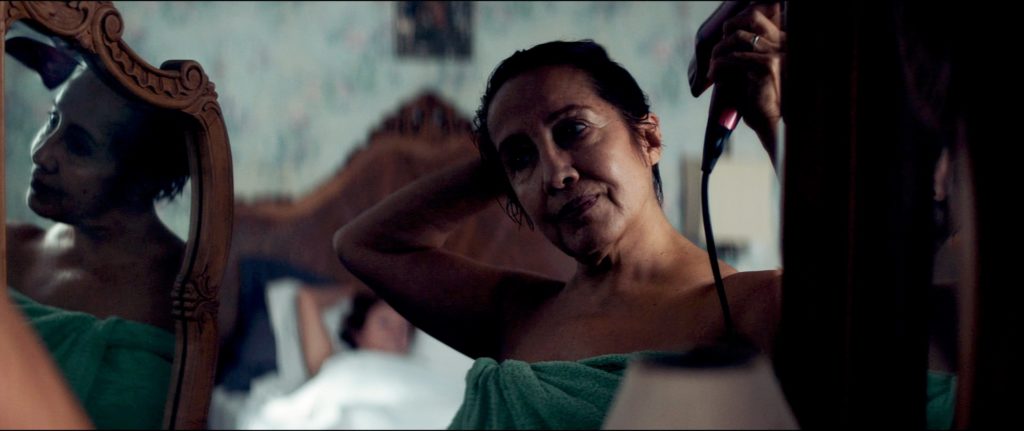 Adding to their woes is Chiquita's conviction on fraud charges as a result of their spiralling debt.
It's clear Chiquita is the more outgoing and confident of the two and organises all aspects of Chela's life. When Chiquita is sent to prison, Chela must fend for herself both emotionally and financially.
Her life changes when an older neighbour, Pituca (María Martins), asks her to drive her to a card game and then insists on paying her. As a result Chela picks up a semi-regular gig as a car-service driver, ferrying Pituca and her female friends around in her vintage Mercedes, even though she doesn't have a driver's licence. Young, attractive and sexually liberated Angy (Ana Ivanova), becomes one of Chela's clients and changes her life forever.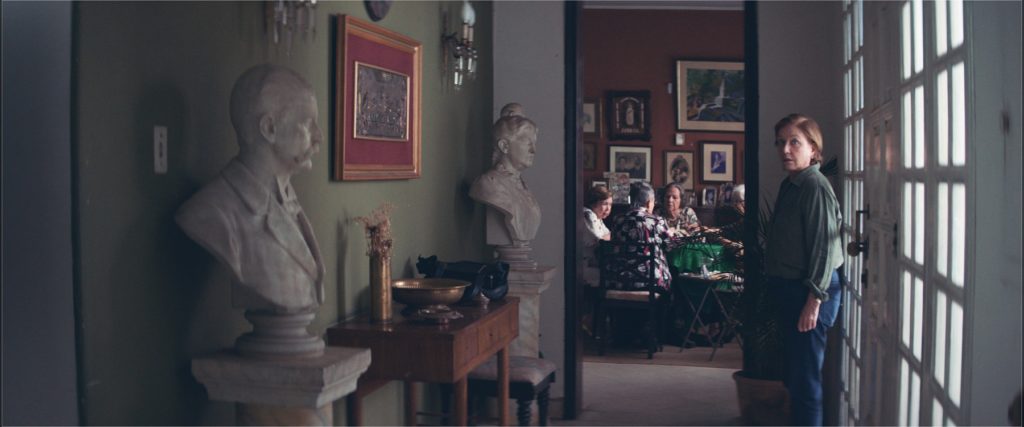 It's easy to understand why The Heiresses has been a hit at film festivals around the world – it won the Best Film award at last year's Sydney Film Festival and the Alfred Bauer Prize for opening up "new perspectives on cinematic art" at The Berlin International Film Festival.
The shot of a frumpily dressed Chela watching her prize possessions being sold to stylishly-dressed younger women through a narrow crack in the doorway perfectly illustrates the loss she is experiencing. The expression of panic, despair and humiliation shows her emotional heartache far better than any words could. Her determination to keep her relatively inefficient maid (Nilda Gonzalez) even as her prize possessions disappear, shows her insistence on keeping up appearances and her inability to fend for herself. Her willingness to try new things, including smoking, shows the growing influence of Angy on her life.
Chiquita's organisation of the household before her incarceration and her quick adaption to life in a Paraguayan jail highlights her confidence and ability to adapt to any circumstance.
Given their performances it's hard to believe The Heiresses is Brun and Irún's first feature film, although both have appeared in numerous stage productions in Paraguay. However it is easy to see why Brun won the best actress award at the Berlin festival
Both expertly portray their characters' personalities and emotions in this very much character driven movie.
 The Heiresses is unlikely to appeal to anyone interested in an action packed movie.  However, for those interested in a slowly developing, multi layered movie of self-discovery together with a brief insight into life in Paraguay, it's well worth considering.
The Heiresses is showing in selected  cinemas from Thursday May 23.  Visit the Palace Films  website for more information.
Subscribe to my e-mail newsletter to receive updates.
We respect your privacy.
Unsubscribe at any time.