The Book of Mormon is one of those shows that truly lives up to the hype that surrounds it.
It's very rude, sometimes crude and definitely not for the prudish. At the same time, it's extremely funny and features some fantastic musical numbers.
The music provided the greatest surprise. While I didn't know any of the songs, most were extremely lively with catchy tunes. Many lyrics were very funny even if, like the show itself, they were politically incorrect!
At times I struggled to hear some of the words, however given the laughter around me, neither my companion nor the opening night audience seemed to have the same problem.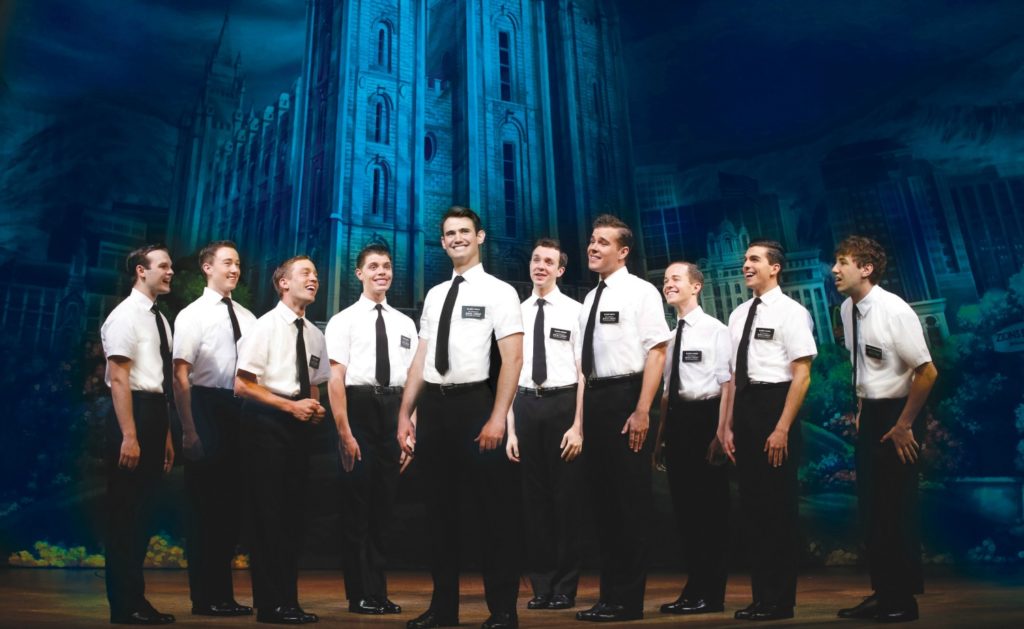 Most songs were supported by brilliantly choreographed, high energy dance routines performed by a very enthusiastic, talented and hard-working ensemble.
Created by the duo behind South Park – Trey Parker and Matt Stone – and Robert Lopez, creator of Avenue Q, The Book of Mormon tells the story of enthusiastic, newly trained Mormon missionaries who are sent to a Ugandan village to spread their religion's teachings.
Elder Price (Ryan Bondy) is polite, devoted, extremely confident and ambitious. He's less than happy to be going to Africa and also not too thrilled with his `partner', Elder Cunningham (A.J.Holmes). Cunningham is `socially challenged', clumsy, a compulsive liar and is just looking for a friend.
Finding converts among the warlord-controlled, impoverished, disease-ravaged inhabitants of the Ugandan village to which they are assigned proves more difficult than anticipated. Their fellow missionaries, led by repressed gay Elder McKinley (Rowan Witt), have so far proved unsuccessful in converting any of the locals.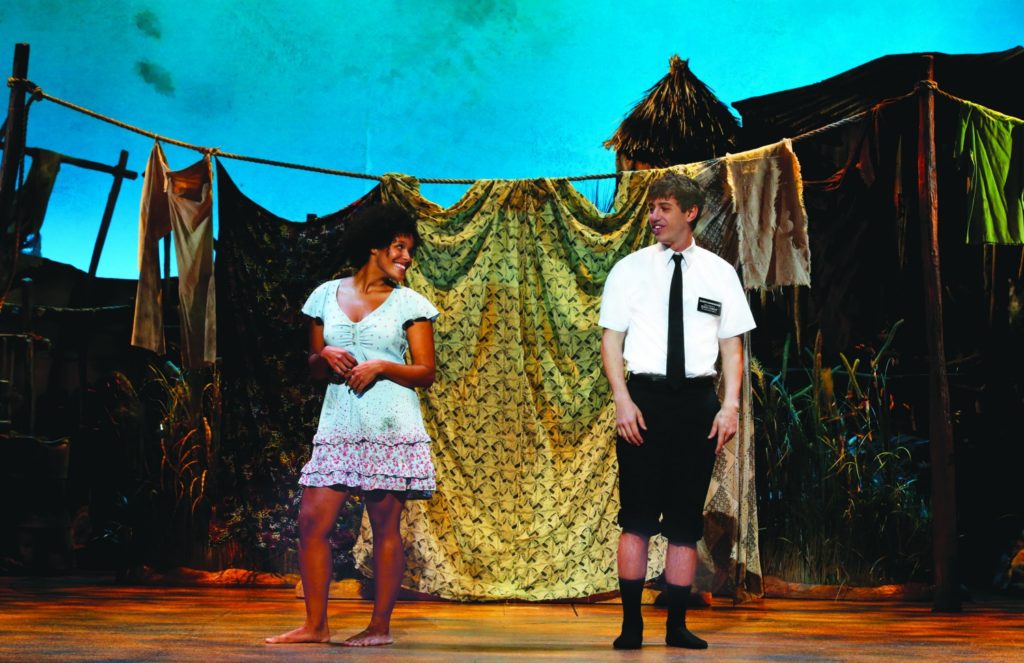 When a tragic event leads to Elder Price having a crisis of faith, it's up to the hapless Elder Cunningham to save the villagers' souls. He finds an ally in Nabulungi (Zahra Newman), daughter of the village chief, Mafala (Bert LaBonte).
The performance of all cast members on opening night was first-class.
As I later discovered, both Bondy and Holmes come from the show's American travelling cast. Both are excellent and have wonderful rapport on stage. Needless to say their acting, singing, comic timing and energy levels are top notch. The same could be said of the Australian members of the cast, including Newman, La Bonte and Witt.
It's the quality of the cast together with the big musical numbers, some very clever visual gags and plenty of color and movement, which make The Book of Mormon so appealing to lovers of musical stage shows.
At the same time, thanks to its satire, political incorrectness and thought-provoking underlying messages about religion, poverty and Western attitudes towards third world countries, The Book of Mormon is more than just a musical. This probably explains why even those who aren't necessarily fans of musicals are enthusiastically singing its praises.
The Book of Mormon is currently playing at the Princess Theatre. Visit the website for more information and tickets.
*Jenny Burns attended the opening night of The Book of Mormon as a guest of the production company.
Visit travelswithjb.com.au-live shows for more live show reviews.
live shows

,

Melbourne

,

reviews
Subscribe to my e-mail newsletter to receive updates.
We respect your privacy.
Unsubscribe at any time.