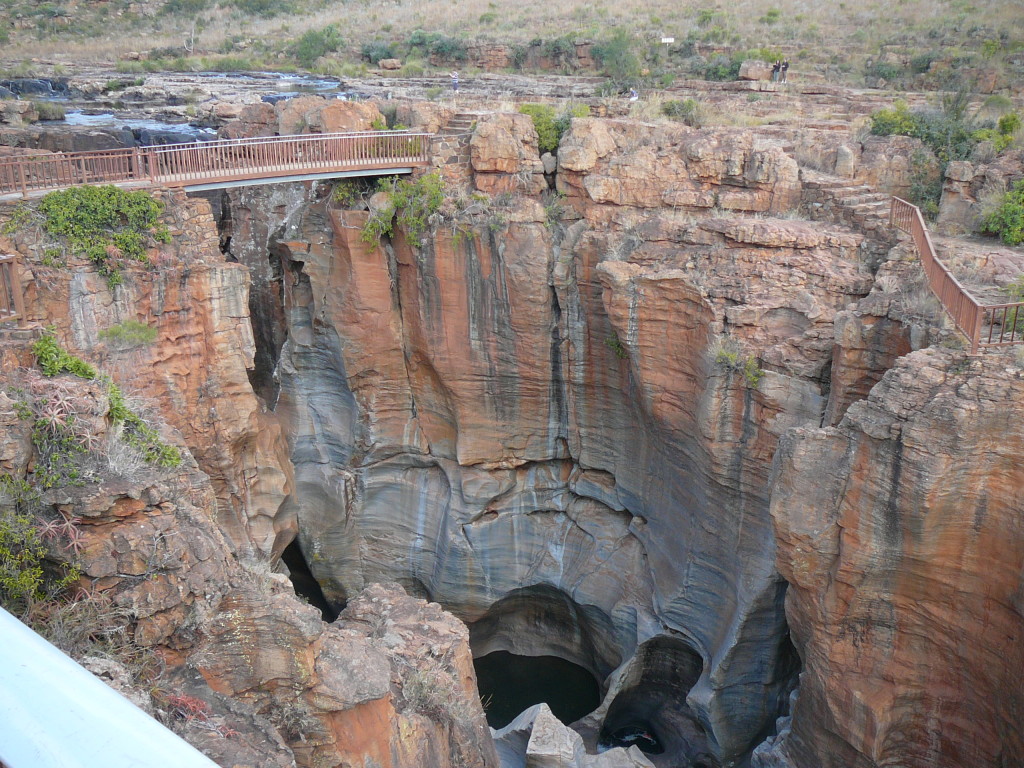 South Africa is best known for its wildlife however there are many more attractions.
There's also  its culture, heritage, fashion, music, food and wine and adventure options. A South African Tourism organised trip to the country's Mpumalanga province highlighted many of these options.
Formally known as Eastern Transvaal, Mpumalanga lies in the east of South Africa, north of KwaZulu-Natal and borders with Swaziland and Mozambique. It's regarded as one of the most picturesque areas of South Africa thanks to its mountain peaks, immense escarpments, panoramic passes, valleys, rivers and waterfalls. It's also home to Kruger National Park and numerous private game reserves.
Naturally our itinerary included visits to the best known `beauty spots' so we followed the Panorama Route around Blyde River Canyon.
Blyde River is the third largest canyon on earth (after the Grand Canyon in the United States and the Fish River Canyon in Namibia) – and the largest 'green' canyon. Over 26km long and on average 800m deep (1400m at its deepest point) it is covered in lush vegetation.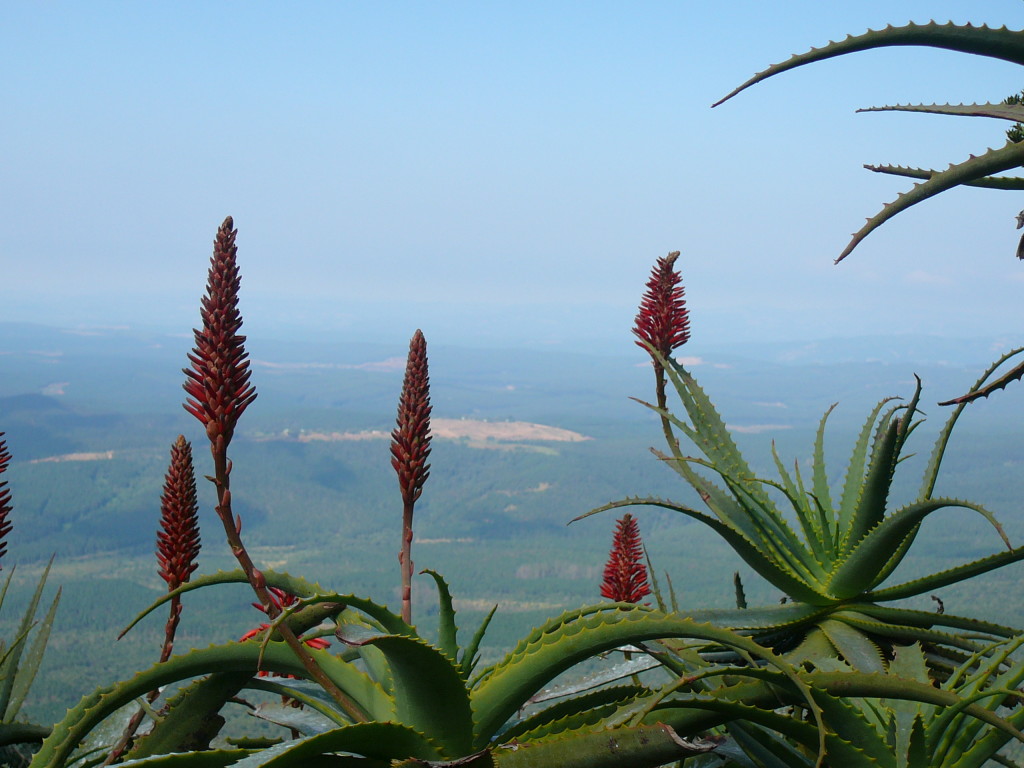 Our itinerary included a stop at God's Window where cliffs plunge down 700 metres and, on a clear day, you can see over Kruger National Park towards the Lebombo Mountains.
We also spent time at Three Rondavels – huge, round rocks, thought to be reminiscent of the rondavels (the houses or huts of the indigenous people) and Bourke's Luck Potholes where water erosion over millennia has carved cylindrical sculptures from the canyon's red and yellow rocks which are interspersed with rock pools. Tom Bourke, a 19th-century gold rush prospector, is said to have made his fortune here.
While I had visited these attractions on several other occasions one never tires of  their beauty. And for the first time I experienced the canyon from 'ground level' thanks to a boat trip which included a commentary in both Afrikaans and English on the canyon's history, information on its wildlife (as if on cue a crocodile appeared although we didn't see any hippos) and a close up view of Kadishi Tufa waterfall. Needless to say cameras were clicking continually during the 90 minute cruise.
Mpumalanga is also known for its adventure opportunities and as a taster the group was booked in for quad biking and zip lining with local operator Induna Adventure Centre. Having experienced both activities previously I opted for an adventure of a different type – a Xigiya Tribal Massage at Dee's African Spa at Penny's Bridge.  My `adventure' was the Xigiya Stick, which business owner Dineo Molefe explained was traditionally used by warriors as a fighting tool and to help relieve tension in parts of their body they couldn't reach. Fortunately the image in my head pre massage of being beaten by a stick proved unfounded. I left the 75 minute massage feeling very relaxed thanks to Dineo's use of the stick to release tension in my tight back and neck muscles and the aromatic grape-seed and lavender oil used in the massage. Meeting up for dinner that night at our accommodation, Hippo Hollow, everyone in the group appeared satisfied – I certainly was from my massage and the others from their adventurous activities.
As the name suggests Hippo Hollow is renowned for the hippos that live in the Sabie River along which the property is built. Unfortunately we didn't see any hippos on our two night stay either in the water or on land however all agreed it was a comfortable base from which to explore the area. The four star property offers accommodation in 54 hotel rooms and 37 thatched semi self-catering units. We stayed in the river chalets, each of which had twin beds, an en-suite bathroom, kitchenette, fan, tea and coffee making facilities, double shower, safe and heater and a balcony which offered a great view of the Sabie River. The balcony proved the perfect place to chill after my massage, listening to numerous bird calls and watching monkeys play in the surrounding trees while the sun set.
While not seeing hippos we did get up close and personal with elephants as a result of our visit to Elephant Whispers. Here we met six tamed and trained elephants, who each day put on a show for visitors. All elephants were rescued from planned culling operations in Game Reserves by Elephants for Africa Forever (EFAF) .We were assured their domestication and training process was achieved by 'ask and reward' system. While at times I felt uncomfortable at elephants `doing tricks' I was one of the first to put my hand up to feed one of these huge creatures (by placing pellets in its trunk). I also happily touched its skin as it lay down so his handler could explain `the anatomy of an elephant' and had my picture taken under the trunk of an even larger creature.  I seemed to be the only one to feel any discomfort and while everyone else enjoyed a 30 minute elephant ride I instead reflected on the experience. As I later theorised elephants are big enough to not do anything they don't want to!
We also saw plenty of wildlife during our stay at Kapama Private Game Reserve – with morning and afternoon game drives revealing four of the 'Big Five' – elephant, lion (both during the day and at night), rhinoceros, buffalo but not leopard. We also saw cheetah and plenty of zebra, giraffe, wildebeest, all types of antelope and plenty of birds including several rare species.
At first my accommodation, Kapama River Lodge was a shock due to its size and number of people. Most of my game viewing experiences have been in far smaller lodges with stand-alone accommodation and more personalised service.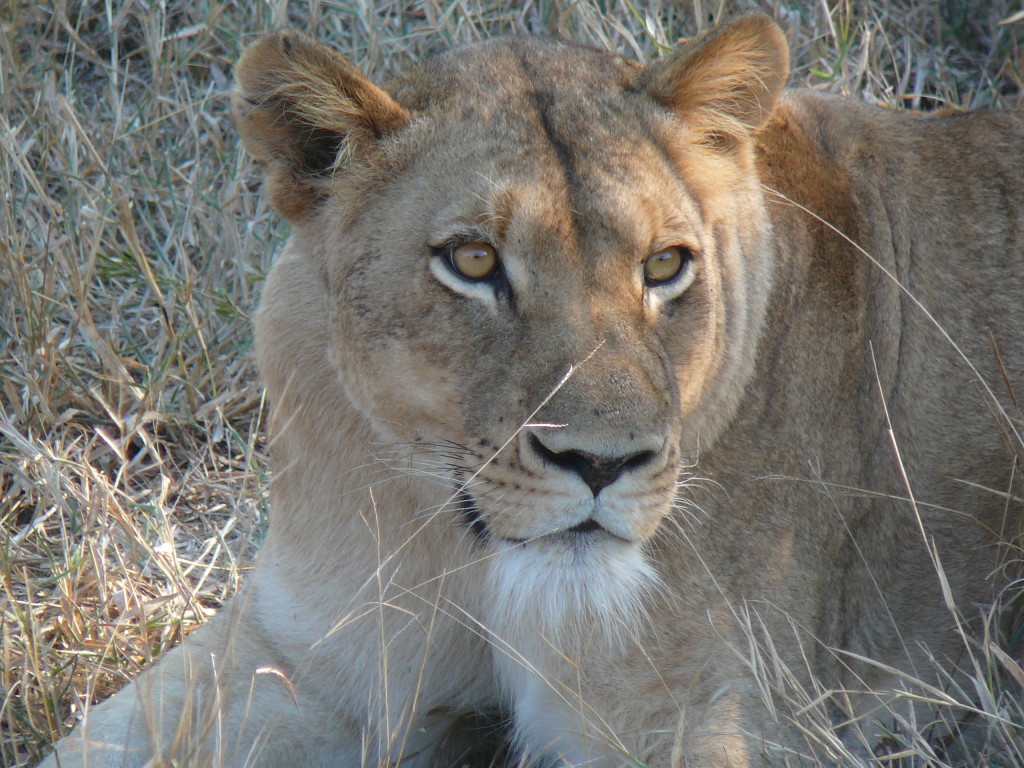 The lodge has 64 bedrooms spanning storeys with each room featuring an en-suite bathroom and balcony. The central guest entertainment areas include a large rim-flow swimming pool with sun umbrellas and a relaxation lounge and bar. There's also a spa and extensive wine cellar. All meals are buffet – with breakfast and lunch being served in the dining room, while dinner is in the alfresco Rhino Boma dining area. If our stay was any indication the resort seems to be particularly popular with Italians, conference groups and families. It seems a good choice for those who want to see wildlife, but who don't necessarily want an exclusive and thus more expensive experience, and are unsure how they would cope in a smaller camp in greater isolation. Despite the number of people staying within the 13,000 hectares reserve (there are four lodges/camps housing 222 people in all), we saw few other vehicles on our game drives in open vehicles (which included morning tea and afternoon sundowner stops in the bush) . Our first time Africa visitors were thrilled with the whole experience and especially our wildlife sightings.
Our final stop was Johannesburg. In keeping with my theme of learning more about SA's spa culture, I explored the spa at our very impressive hotel – the Da Vinci. My two hour La Scapigliata treatment was again very indulgent and included a fully body exfoliation, massage and express facial. Invigorated I then spent my last few hours in South Africa engaging engaging in retail therapy in a selection of the hundreds of shops surrounding the 166 room hotel. After all, given the strength of the Australian dollar against the rand – shopping could easily join wildlife, culture, natural beauty, friendly people and spa treatments as one of the great South African attractions!
This article appeared in travelBulletin's June 2012 issue.
Visit travelswithjb/South Africa for more reviews and stories about South Africa.
natural attractions

,

South Africa

,

wildlife
Subscribe to my e-mail newsletter to receive updates.
We respect your privacy.
Unsubscribe at any time.