National Theatre Live's screening of the play Yerma is gut-wrenching and emotionally exhausting yet rewarding.
The play's storyline makes it extremely difficult to watch however the performance of the cast ensures there's much to admire.
Billie Piper is brilliant as a young woman unable to conceive while Australian Brendan Cowell is excellent as her husband. Cowell isn't the only Australian connection with this production, which played at London's Old Vic Theatre a few months ago. The director, Simon Stone, is also an Australian.
Stone has radically re-written Federico Garcia Lorca's 1934 tragedy and moved it from rural Spain to contemporary London.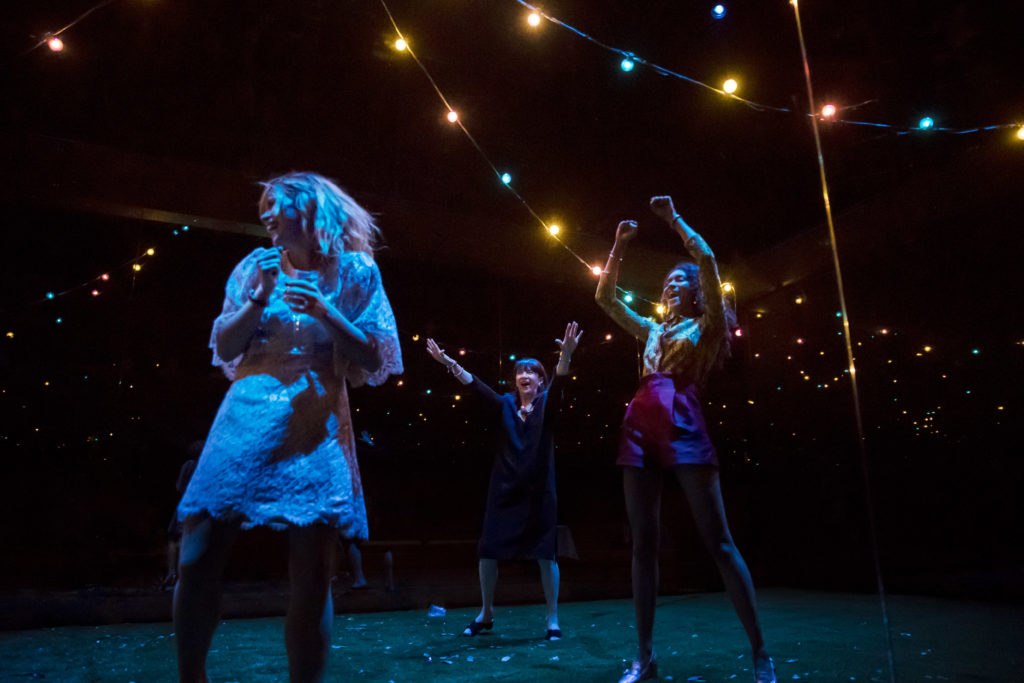 Lorca's heroine in his original script was a farmer's wife driven mad by her failure to conceive. Stone's Yerma, unnamed and referred to as `Her' in the cast sheet, is a journalist and blogger. The play follows her unsuccessful attempt over five years to have a child. Like the original play her inability to conceive results in tragedy. Yet the setting and dialogue of Stone's production is very different from Lorca's original play.
The language is extremely `colorful' and certainly not for the prudish.   Furthermore all references are modern in terms of technology and current affairs. Indeed `Her's' willingness to share her inability to reproduce and her relationship with husband John and her family on her blog causes major issues.
It's easy to see why Piper has  won an Olivier (the top UK theatre award) for her performance.  Appearing in all but one scene in the 100 minute play (which doesn't have an interval) she expertly portrays the smart, attractive confident young woman we see at the start of the play. The physical and emotional wreck she becomes by the end is equally as believable.
Cowell is just as realistic as his character moves from a confident, successful businessman to `Her's' confused and emotionally drained partner.
The leads are ably supported by Maureen Beattie as `Her's' cold and unsympathetic mother and Charlotte Randle as her sister, who has no trouble falling pregnant.  John McMillan plays Her's' former lover while Thalissa Teixeira is her young assistant who urges her to share her thoughts through the blog.
As with all National Theatre Live screenings, the joy of this film is the chance to see shows that have created so much interest in London (the production also won a Olivier for best revival).  And like London audiences you're likely to be left emotionally exhausted!
Yerma is screening at selected cinemas from October 14. Visit the National Theatre Live website for more details.
*Photo credit:  Johan Persson
Jenny Burns attended a preview of Yerma as a guest of Sharmill Films.
Visit travelwithjb-movie-reviews for more movie reviews.
Subscribe to my e-mail newsletter to receive updates.
We respect your privacy.
Unsubscribe at any time.