Opera Australia's latest production of La Bohème at Arts Centre Melbourne's State Theatre is both new and familiar.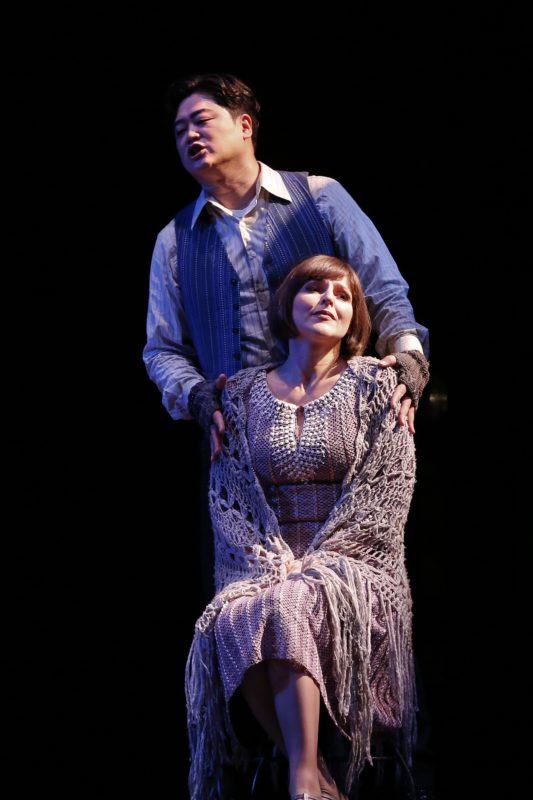 The performers, including Latvian soprano Maija Kovalevska and Korean tenor Yosep Kang in the lead roles of Mimi and Rodolfo, are the `new'.
Providing the `familiar' are the sets, which were used in previous productions of La Bohème staged at the State Theatre in 2011 and 2016. Australian soprano Jane Ede also reprises her 2016 role as Musetta.
Having seen the 2011 and 2016 productions I knew the story (impoverished young lovers – Mimi and Rodolfo – falling in love before tragedy strikes) and thus didn't need to refer to the surtitles for song translations as much as I had previously. This meant I could spend more time watching the action on stage. This proved most satisfying thanks to the staging and performers.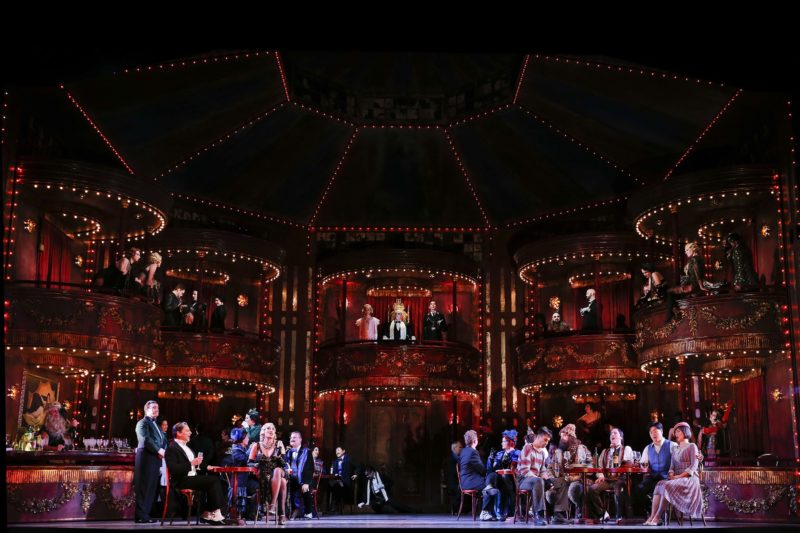 Designer Brian Thomson spent over a year on designing sets to recreate 1930's Berlin and the attention to detail is, at times, remarkable. The challenge in several acts, especially the extremely glamorous Café Momus scene, is there's so much going on you're not quite sure where to look.
The cast expertly portrayed their characters' strengths and shortcomings and while I'm no expert on the quality of opera singing, the cheers especially for Kovalevska, Kang, Ede and Christopher Tonkin (who played Marcello) and Richard Anderson (Colline) suggested the audience was most appreciative of their work.
There was some criticism from those more musically attuned than I, that the orchestra (led by guest Italian conductor Pietro Rizzo) was at times too loud, thus drowning out the performers, but this certainly didn't distract from my enjoyment of the performance.
And that's the joy of Opera Australia's re-staging of this production of La Bohème. For true opera experts there's the chance to compare and critique the quality of the performers, including the international stars, who have taken to the Arts Centre stage over the years.
For those of us who aren't as well versed in such matters the production offers the chance to enjoy some truly spectacular costumes and sets, to follow a story that's easy to understand and to hear Puccini's magnificent music presented in context.
La Bohème is playing at Arts Centre Melbourne's State Theatre until November 24. For more information and tickets visit Opera Australia's website or ring 03 9685 3700.
*Photo credit: Jeff Busby.
Jenny Burns attended the opening night of La Bohème as a guest of Opera Australia.
live shows

,

Opera Australia

,

review
Subscribe to my e-mail newsletter to receive updates.
We respect your privacy.
Unsubscribe at any time.