You're a 20 years old black man living in Chicago in the late 1960s about to face seven years jail for impersonating an FBI agent.
A 'real' agent then gives you another option – infiltrate the Illinois Black Panther Party and spy on its charismatic leader, Chairman Fred Hampton, and not only will you be spared jail, you'll be financially rewarded.
That's the dilemma facing William O'Neal (LaKeith Stanfield) in the movie Judas and the Black Messiah.
The movie's title aptly describes O'Neal's decision which ultimately leads to the death of Hampton (Daniel Kaluuya) and the apparent suicide of O'Neal.
Described as a fact-based story, it's hard to know how much of Judas and the Black Messiah  is fiction. However certain facts are undeniable.
On December 4 1969, Illinois Black Panther leader Fred Hampton was killed—along with another young Panther activist, Mike Clark—in a predawn raid by Chicago police. Law enforcement claimed that they faced a rain of gunfire as they approached the apartment where Hampton, Clark and several other Black Panther Party members were staying. But a subsequent investigation concluded that the police had fired roughly 100 times, and that nearly all of the shells and bullets recovered in the shooting's aftermath had come from police weapons. Hampton was 21 years old when he died, shot in his sleep.
In January 1990 O'Neill was interviewed for the documentary 'Eyes on the Prize 2' (part of which is shown in the movie) in which he explained his involvement with Hampton and the Panthers. He is said to have committed suicide the same day the documentary aired.
While the movie's ending is no surprise that doesn't diminish the impact of Judas and the Black Messiah thanks to the story and the performances of the cast.
Stanfield is brilliant as the cocky small-time thief who initially is only interested in what's good for him. He has no interest in politics. But as he gradually infiltrates the movement and grows closer to Hampton, he becomes more conflicted, especially as his FBI handler increases the pressure on him.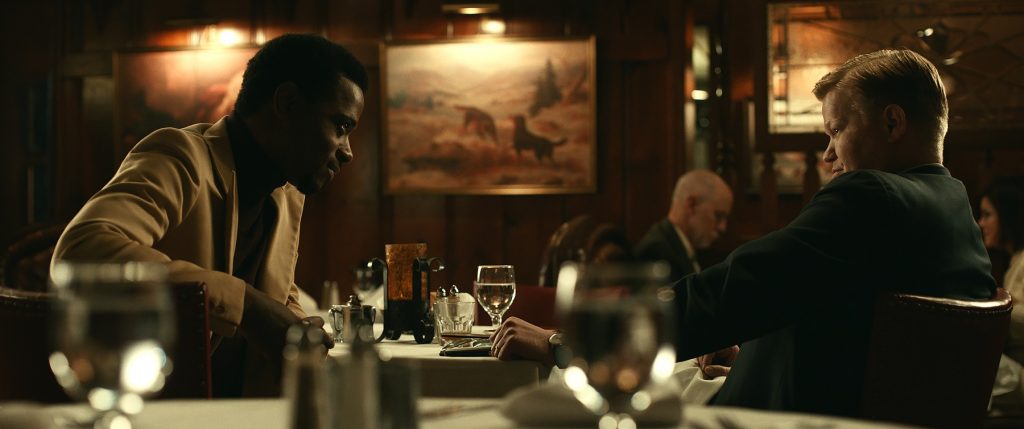 Jesse Plemons is equally as believable as that young ambitious FBI agent – Special Agent, Roy Mitchell. For the most part Mitchell seems to thoroughly enjoy his work, although at times he looks a little unsettled especially when meeting with his boss, J. Edgar Hoover (played by an unrecognisable Martin Sheen). Hoover, considers the Panthers a greater threat to national security than the Chinese and Russians and will do whatever it takes to dismantle the group including ordering Mitchell to "use O'Neal more creatively".
Given the performance of Kaluuya as Hampton it's easy to see why someone like Hoover would see him as a threat.  He comes across as a truly charismatic leader and great orator, who truly cares about racial injustice and the welfare of his community. It's no surprise Kuluuya won the Golden Globe award for best supporting actor.
Dominique Fishback is equally believable as Deborah Johnson, the poetry loving young woman he falls in love with.
While Judas and the Black Messiah is violent, portraying the murders of both police officers and Panther members, it seems necessary to illustrate just how volatile the situation was. It also raises many moral questions that are as relevant today as they were during these times.
Judas and the Black Messiah is showing in cinemas around Australia from Thursday March 11.
*Photo credit: Glen Wilson.  © 2021 Warner Bros. Entertainment Inc. All Rights Reserved
Subscribe to my e-mail newsletter to receive updates.
We respect your privacy.
Unsubscribe at any time.