A visit to Dunvegan Castle and Gardens provides the perfect mix of history, beauty and wildlife watching.
Providing the history is the castle – it covers 10 building periods from the 1200s to 1850s.
The beauty comes from the five hectares of gardens which include very picturesque water, round and walled gardens.
The seals of Loch Dunvegan offer most enjoyable wildlife watching opportunities.
Our 25 minute trip to see the common seals in a small boat was the highlight of our visit to the property. Everything was perfect. It wasn't raining, there were only two of us in our small boat and there were lots of seals. As an added bonus, our visit coincided with birthing time so there were lots of young pups to see.  Our guide was extremely knowledgeable providing interesting and useful information about the seals and the behaviours we were observing including a seal trying to scare away birds while she was in the midst of giving birth.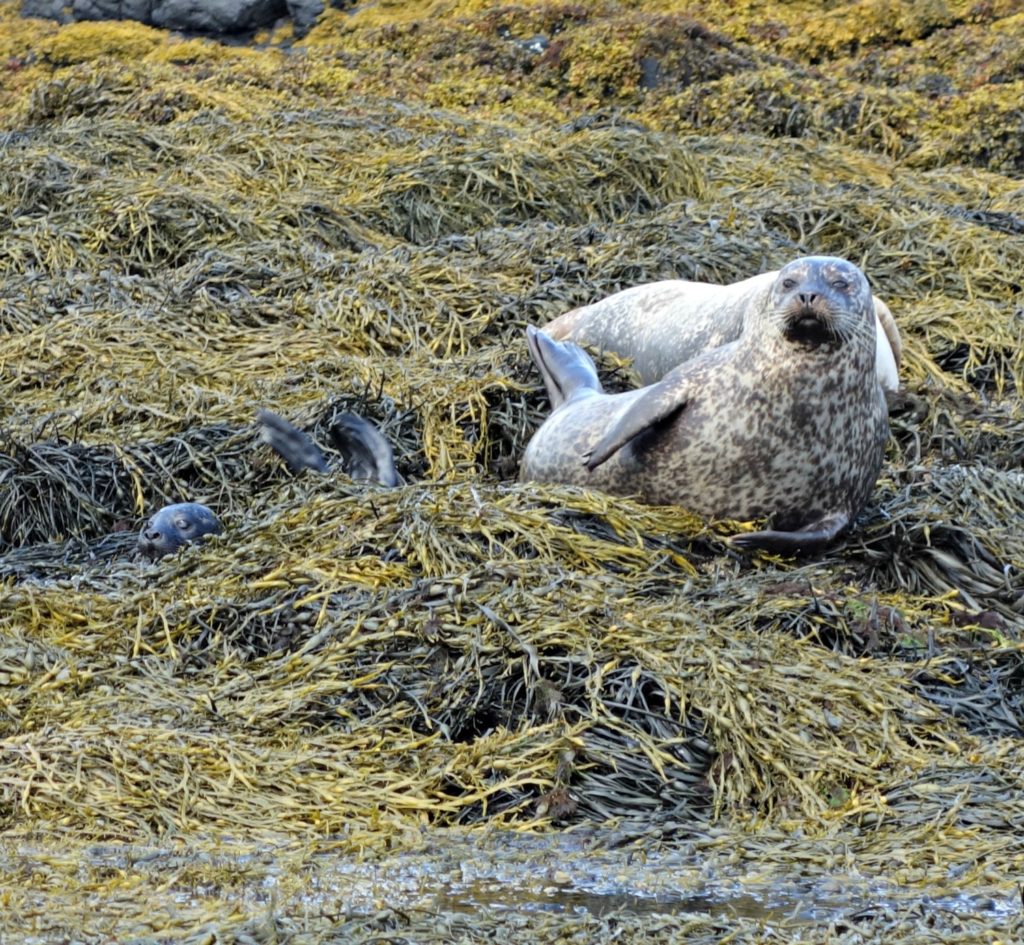 The cruise is an extra £7.50 (around AUS$12) on top of the entry fee to the castle and grounds but it was money well spent.
We also thought it worth paying the extra £3 (AUS$5) to explore both the gardens and the castle (entry to the garden alone costs £11 AUS $18).
While not the grandest Scottish castle, Dunvegan has a long and colourful history. It's the only Hebridean castle to be continuously occupied by the same family. The MacLeod's have lived here for 800 years.  A video explains some of the history of the family and the castle.
Other highlights include some wonderful art work, the Fairy Flag which is said to date back to 1066 and the dungeon where, in the past,  many of the clan's enemies were starved to death. While the castle features many historical pieces worthy of any good museum it has a `lived in' feel and this is another of its charms. And then there's the castle's architecture – it's most imposing especially from the water.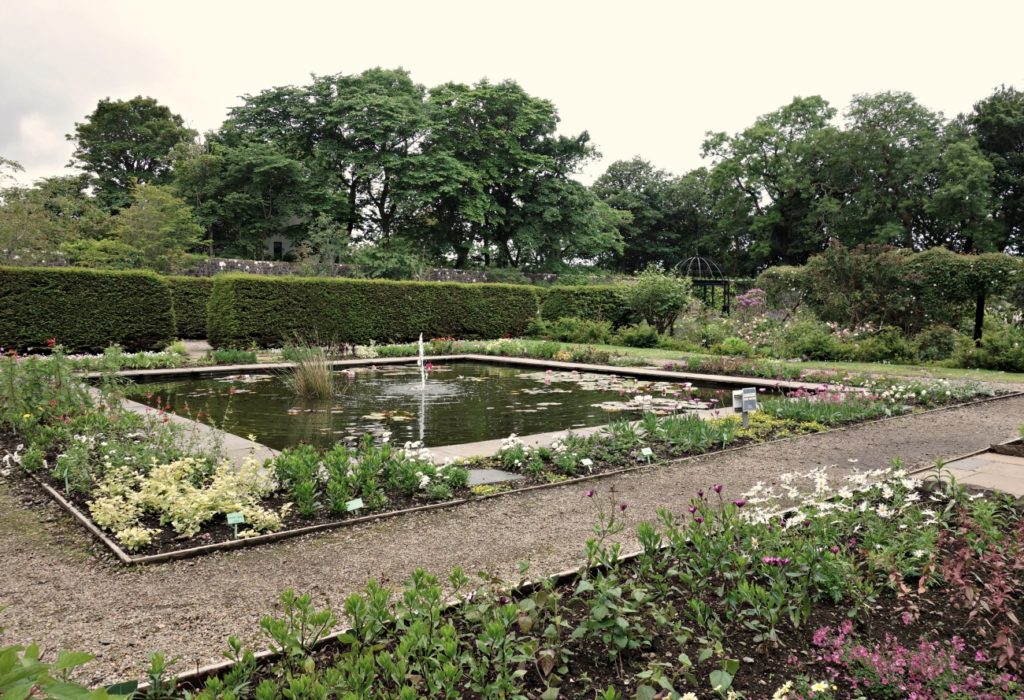 Each of the gardens have their own appeal. My favourite was the walled garden thanks to its many colourful flowers.  Bridges and water lilies are a feature of the water garden while a small waterfall, woodlands and streams feature in other garden areas.
Dunvegan Castle is one of the easiest attractions to drive to on Skye. Unlike many of the island's natural attractions it is service by a `two lane' road. There's a large car park opposite the castle and grounds which also includes a cafe.
For more stories on Skye visit https://travelswithjb.com.au/review-painters-house-skye/ and https://travelswithjb.com.au/review-skye-minibus-tours/
Subscribe to my e-mail newsletter to receive updates.
We respect your privacy.
Unsubscribe at any time.