Budding fiction writers may want to see the play Seminar: A Comedy  on at Melbourne's Chapel off Chapel. But then again they may not!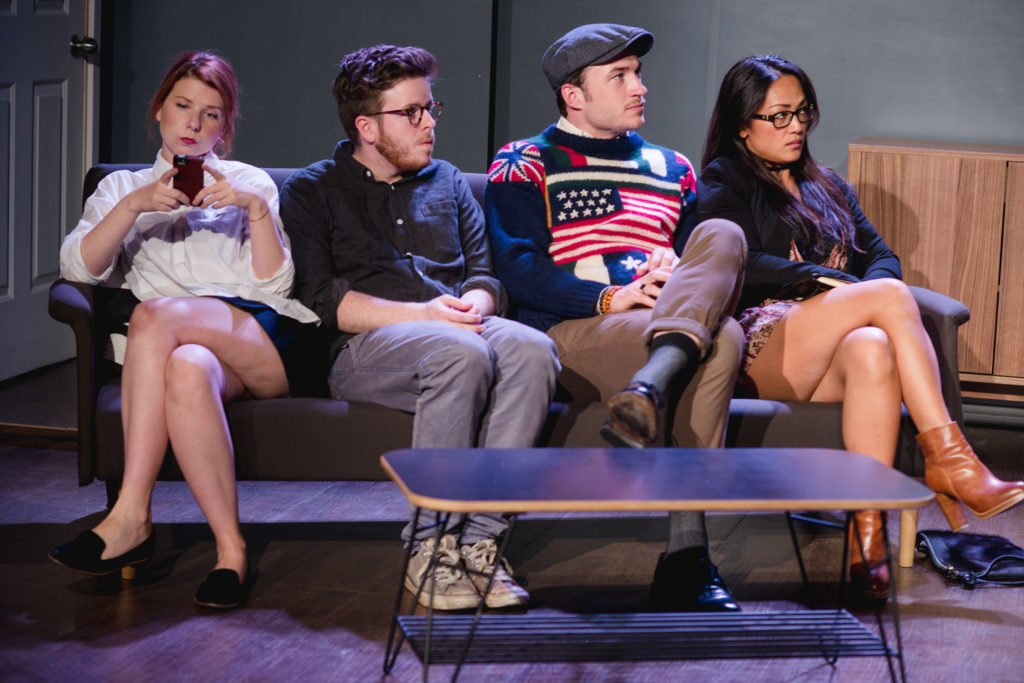 The same could be said of those who teach fiction writing.  But they may get more laughs out of Theresa Rebeck's very entertaining play than potential writers.
Seminar is the story of four young fiction writers who each pay $5000 to work with Leonard (Dion Mills), an international literary figure, to teach them about their craft. The four meet in the Upper West Side New York apartment of wealthy Bennington-educated, Kate (Cazz Bainbridge).
Even before Leonard's arrival we sense tension in the group. His first seminar, in which he critiques Kate's work, sets the tone of what's to come. Needless to say he's not complimentary of Kate's homage to Jane Austen – a story she has spent six years writing!  While attacking Kate, Leonard is rather indulgent with the work produced by sexually provocative Izzy (Ra Chapman), providing an insight into both characters.  Leonard starts with a positive critique of the well-connected and pretentious Douglas (Darcy Kent) but then delivers his soul destroying comments. Then there's Martin (Mark Yeates) who is poor but smart. He is timid about showing his work to the group but when he eventually does, Leonard is almost speechless.
Rebeck's dialogue on what it takes to be a successful fiction writer in America (the play opened on Broadway in 2011) is one of the joys of The Seminar.  There are some very funny lines about the pecking order of those who are published and their future career paths.
Together with exploring the art of fiction writing, Seminar is also a play about relationships. Thanks to Izzy's looks and attitude and Kate's feelings towards Martin, there's plenty of sexual tension within the group.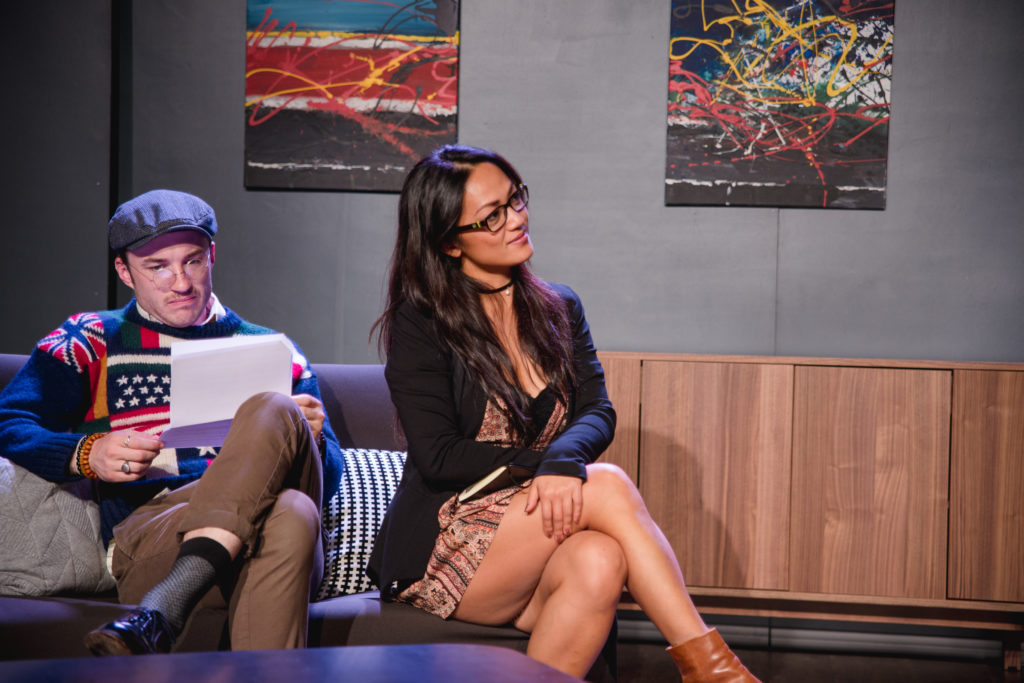 The cast does a great job of portraying their characters with Mills giving a particularly strong performance as Leonard.
As a journalist – who has no intention of writing a book – I found Seminar witty, enjoyable and at times thought provoking. I'm not so sure how I'd feel if I was, or wanted to be, a fiction writer. I'd probably enjoy it just as much but may think twice about the joys and rewards of being a successful author!
The Seminar: A Comedy is playing at Chapel Off Chapel until 26 November.  Visit Chapel off Chapel for tickets and more information or ring 8290 7000.
*Photos: Theresa Harrison
Jenny Burns attended Seminar: A Comedy as a guest of the show's producers.
live shows

,

Melbourne

,

reviews
Subscribe to my e-mail newsletter to receive updates.
We respect your privacy.
Unsubscribe at any time.