If you have ever wondered about the genesis of such Queen hits as We Will Rock You and Another One Bites the Dust then the movie Bohemian Rhapsody should provide the answers.
After all two of the band's members, Brian May and Roger Taylor, are credited as the film's consultants and executive music producers, so you would think they know!
Discovering the background of some of the group's best known songs, including Bohemian Rhapsody,  plus the chance to see the recording process and on-stage performances ensured I thoroughly enjoyed the movie.

However not everyone shares my enthusiasm with some critics describing it as lightweight and others claiming it is loose with the truth.
Yet I made several discoveries, assuming most of the facts portrayed in the movie are correct, albeit presented by those sympathetic to the band and Freddie Mercury and accepting some poetic license!
For example I learnt Mercury (Rami Malek), originally named Farrokh Bulsara, and his Indian Parsi family moved to London from Zanzibar when he was a teenager. Before founding Queen, Mercury was working as an airport baggage handler and studying design.
The band was formed when Mercury and bass guitarist John Deakins (Joe Mazzello )joined forces with Brian May (Gwilym Lee) and Roger Taylor (Ben Hardy) after May and Taylor's band Smile lost their lead singer.
I didn't know Mercury lived with his fiancée, Mary Austin (Lucy Boynton), for several years and although their relationship broke down they remained close friends.
The movie also explores Mercury's relationship with his personal assistant (Allen Leech) who is portrayed as the person responsible for the band's break up. It also briefly touches on Mercury's relationship with Jim Hutton (Aaron McCusker) his partner at the time of his AIDS related death in 1991 at the age of 45.
The movie's reluctance to explore Mercury's sexuality, drug taking and creative drive in greater detail has frustrated some. While I felt these topics were suitably covered, I can understand a few other criticisms including, at times, very clichéd dialogue.
I would have also liked to have known more about the thoughts and actions of the other band members. This is very much a film about Mercury although it is billed as: "A celebration of Queen, their music and their extraordinary lead singer Freddie Mercury."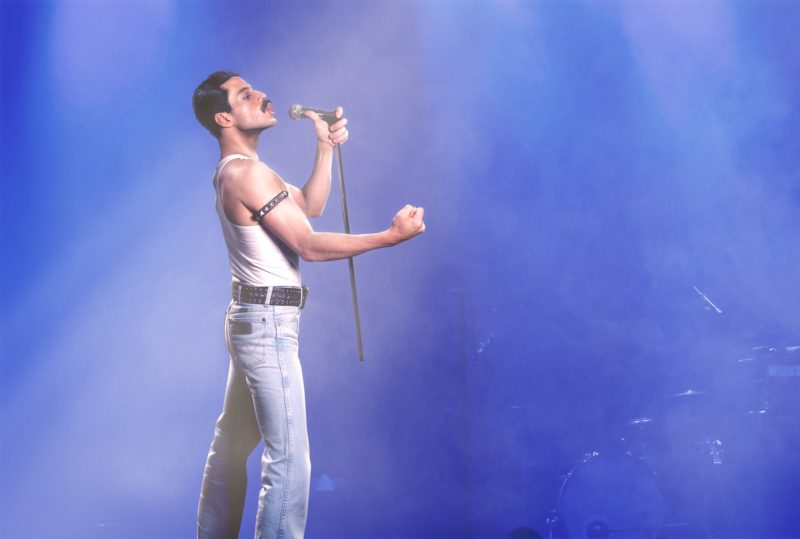 But even those most critical of the film are understandably full of praise for Rami Malek's performance as the flamboyant and emotionally complex Mercury. He is outstanding.
And the movie's stunning first and final scene – a re-creation of the Live Aid concert at Wembley Stadium in July 1985 – is alone worth the cost of a ticket.  It was this performance together with the chance to relive some of my favourite songs from years gone which ensured I left Bohemian Rhapsody on a high.
Bohemian Rhapsody is screening nationally from November 2.
*Photo Credit: Twentieth Century Fox.
Subscribe to my e-mail newsletter to receive updates.
We respect your privacy.
Unsubscribe at any time.