After a successful season last year, Alice in Wonderland  is back again with lots of colour, movement and jokes ensuring something for all audiences.
For youngsters, there's the chance to see some rather colorful characters on stage. For older children there are some fun jokes, which two of my `dates' for last year's show, seven and 11-year old boys, loved.
And for all ages there's the opportunity to appreciate the works of talented actors and puppeteers and the use of clever staging to bring Lewis Carroll's timeless classic to life.
The one hour show (ideal for youngsters) tells of Alice's trip down the rabbit hole where, on chasing the White Rabbit, she meets such characters as Mad Hatter, March Hare, Dormouse,  Cheshire Cat and Tweedle Dee and Tweedle Dum.
The Queen of Hearts,  Caterpillar  and Alice  were the children's favourite characters.
My `adult' companions were impressed with the work of all cast members – who between them brought 20 characters to life on stage. Several actors play more than one role.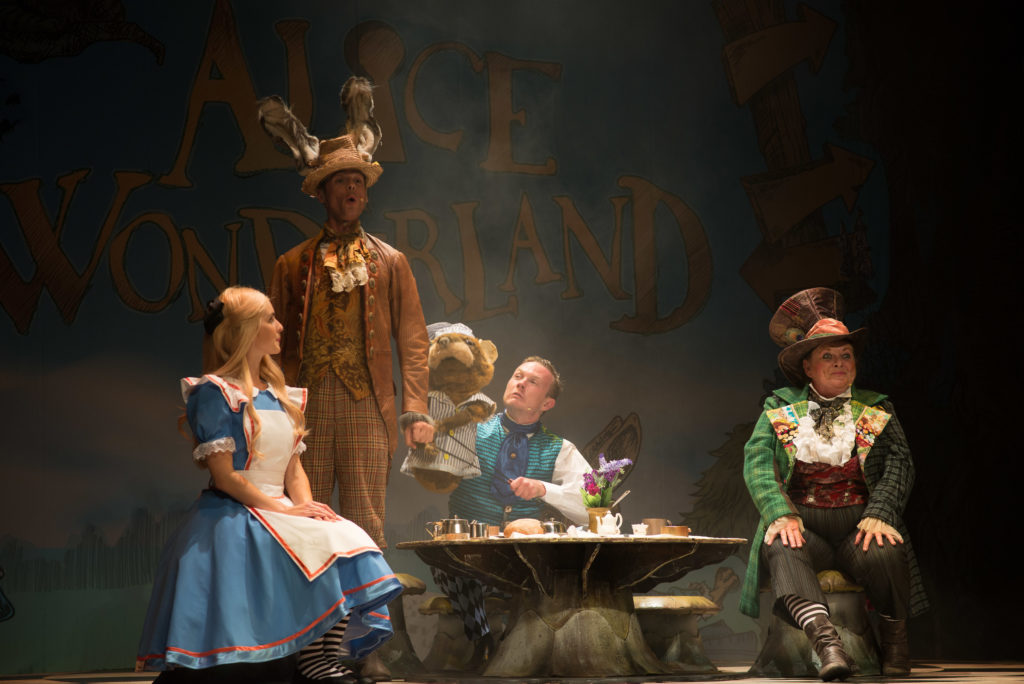 The costumes are another highlight of the show. It comes as no surprise to discover they were designed by Emmy Award winning costume designer, Diana Ed.
It's easy to see why Alice in Wonderland, presented by Rapidfire International and M2 Productions, has enjoyed highly successful seasons in New York, Los Angeles and Brisbane.
Alice in Wonderland is playing at Ballarat's Wendouree Centre for the Performing Arts on January 9, Melbourne's Athenaeum Theatre from January 10-12, Frankston's Arts Centre on January 13,  Bendigo's  Capital Theatre on January 15 and Perth's State Theatre Centre on January 22 and 23. Visit the Alice in Wonderland website for more information.
*Photo credit: GW Photography
Jenny Burns attended a performance of Alice in Wonderland at the Athenaeum Theatre on January 9 2018 as a guest of the producers.
Visit travelswithjb.com.au-live shows for more show reviews.
Subscribe to my e-mail newsletter to receive updates.
We respect your privacy.
Unsubscribe at any time.