Beautiful clothes and complicated family relationships dominate Phantom Thread, the latest movie from writer-director Paul Thomas Anderson.
Stunning cinematography and the chance to watch `a maestro' in action are among its delights.
Set in the glamour of 1950's post-war London, Phantom Thread is the story of renowned dressmaker, Reynolds Woodcock (Daniel Day-Lewis), his sister Cyril (Lesley Manville) and Alma (Vicky Krieps), the woman who loves him.
Woodcock is British fashion royalty – dressing royalty, movie stars, heiresses, socialites, debutants and dames. He's a perfectionist, meticulous and set in his ways.
He lives in a beautiful Georgian home which he shares with Cyril, who ensures the business runs smoothly and Woodcock's routine is free of unpleasant surprises.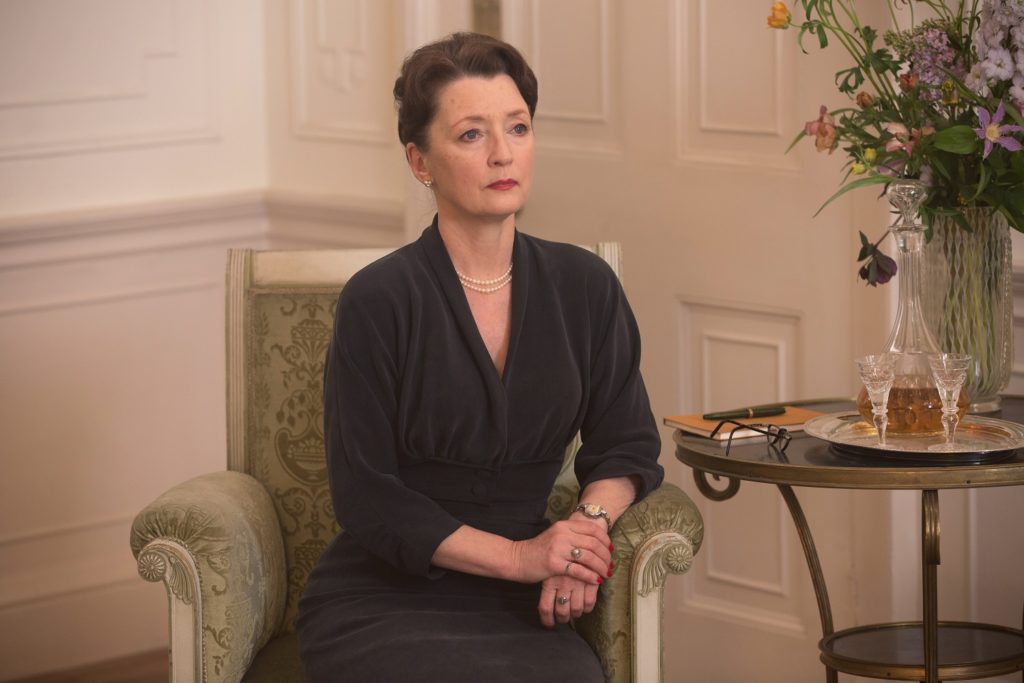 Woodcock is a confirmed bachelor, although beautiful women come and go in his life. Then he meets Alma, a waitress of European origin who serves him breakfast in a country inn.  Alma eventually moves in with Woodcock and Cyril.  What follows is a power struggle between the three.
Unlike previous women in Woodcock's life, Alma has a mind and a will of her own. The relationship between Woodcock and Alma is particularly tempestuous and at times, rather dangerous.
Day Lewis gives a wonderful performance as Woodcock – indeed it's worth seeing the film just for his excellent work in what, he says, will be his last movie.  Understandably he has been nominated for a best actor Oscar. Lesley Manville (who has  been nominated in the best supporting actress category)  and Vicky Krieps also give masterful performances.
Complementing the acting is the setting, especially if you happen to be a fan of English period dramas.  It's a beautiful movie to watch.  The clothing is stunning and many of the sets are spectacular, including a New Year's Eve Party complete with a live elephant.   As Woodcock's clothing is designed and created within his London home, we also see his very talented seamstresses at work.
Thanks to the complicated relationships, especially between Woodcock and Alma, Phantom Thread is far more than just brilliant sets. It's also a study of power, love and obsession with a number of unexpected twists and turns.
Phantom Thread opens in cinemas nationally on February 1.
*Photo credit : Laurie Sparham / Focus Features.
Jenny Burns attended a preview of Phantom Thread as a guest of Universal Pictures.
Visit travelwithjb-movie-reviews for more film reviews.
Subscribe to my e-mail newsletter to receive updates.
We respect your privacy.
Unsubscribe at any time.