The Mole Agent is an entertaining documentary however some may find it challenging to watch.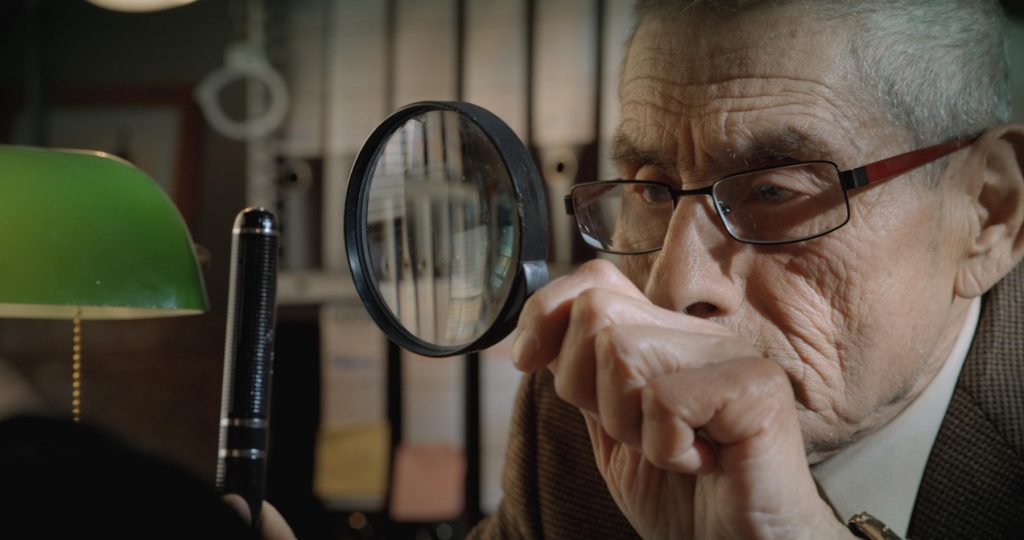 This is especially true for those who have loved-ones currently living in aged care facilities.
The Chilean documentary follows Sergio Chamy, an 83-year-old widower sent to 'spy' on a Santiago nursing home.
His employer Rómulo Aitken is a private detective who has been hired by the daughter of a resident at the home. She is concerned her mother, Sonia, is being mistreated.
Before Sergio's arrival the nursing home owners had welcomed The Mole Agent director Maite Alberdi into the establishment believing she and her crew were making a documentary about the elderly.
The home was unaware of Sergio's mission and while some of the footage Sergio shoots with his 'spy equipment' features in The Mole Agent, much of the footage used is shot by the professional crew.
Sergio's training in how to use his 'spy equipment' together with his recruitment provide The Mole Agent's most entertaining moments.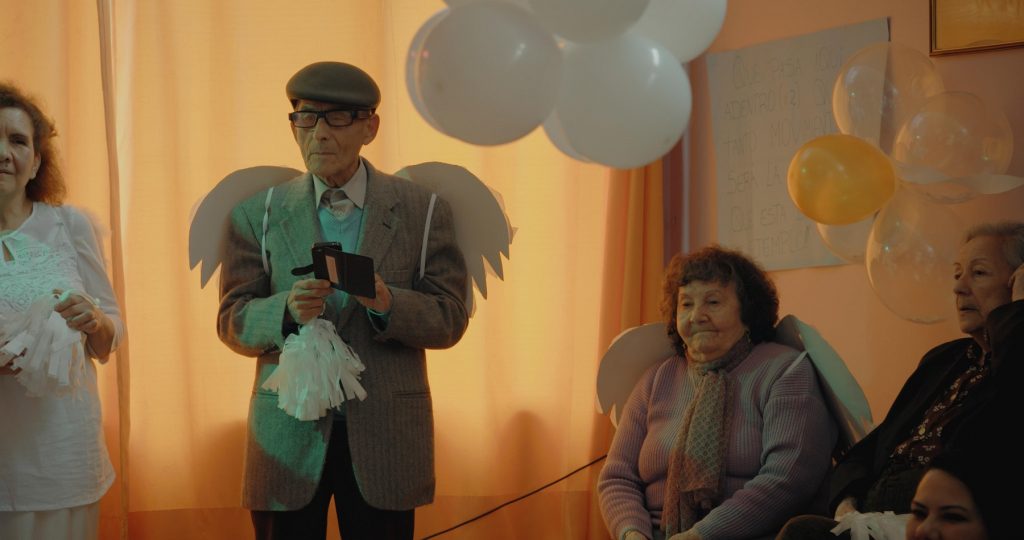 Sergio was one of a number of older men who answered Romulo's advertisement for "men between the ages of 80 and 90, who are good with technology and independent".
After watching interviews with several of the applicants it's easy to see why Aitken chose Sergio. He is extremely polite and empathetic and, having recently lost his wife, on his own albeit with a very supportive daughter.
Sergio does initially struggle with technology – especially learning how to use an iPhone, his spy glasses and spy pen and FaceTime.
On entering the home for his three-month assignment Sergio takes some time to find Sonia, explaining to Romulo many of the women look alike.  Discovering she is well cared for, despite her personality flaws, he and the documentary change tack to take a closer look at some of the other residents in the home.
This is when The Mole Agent changes from a light-hearted look at an older man trying to be a 'spy' to a more sombre look at the life of the elderly in care. At the same time Sergio's sleuthing does uncover the nursing home's kleptomaniac.
As a result of Sergio's caring nature many of the women talk openly with him and we discover most are extremely lonely and feel abandoned by their families.  A number also have major health issues including dementia.
Although there are some humerous moments, including Sergio being crowned king of the home, often the footage is very hard to watch.
When Alberdi was asked what she hoped audiences would take away from her documentary she said:" For them to leave the movie theatre and call their parents or grandparents." Those who don't after seeing The Mole Agent are unlikely ever to do so .
The Mole Agent opens at cinemas around Australia from Thursday June 17.
Subscribe to my e-mail newsletter to receive updates.
We respect your privacy.
Unsubscribe at any time.