Opera Australia's  production of La Bohème  at Arts Centre Melbourne's State Theatre has much to offer opera fans and novices alike.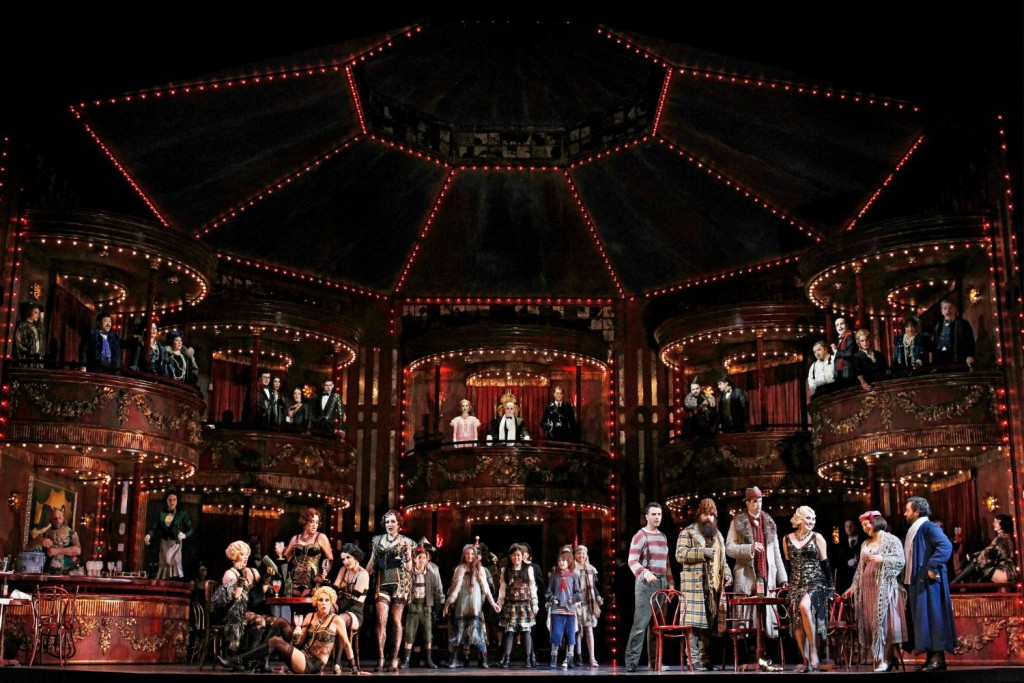 For fans there's the chance to hear truly wonderful voices and see some stunning set designs. Those new to opera can discover what all the fuss is about!  After all La Bohème is one of the world's most performed and loved operas.  Its storyline about impoverished young lovers – Rodolfo and Mimi – falling in love before tragedy strikes, is ageless and universal.
The current production  first came to Melbourne in 2011. Set designer Brian Thomson's brief from OA was for an opulent, sexy and beautiful production – which he certainly delivers.
Director Gail Edwards has set the opera in 1930's Berlin (as opposed to the original opera in the Latin Quarter of Paris in the 1830s) which is in the final throes of the Weimar Republic before the Nazi takeover. Scenes vary from the absolute poverty of the time as shown by the studio Rodolfo shares with his fellow poor artists to the extreme glamour of Café Momus. In this production the café is an opulent cabaret joint complete with mirrored panels and an assortment of colourfully (and half dressed) characters.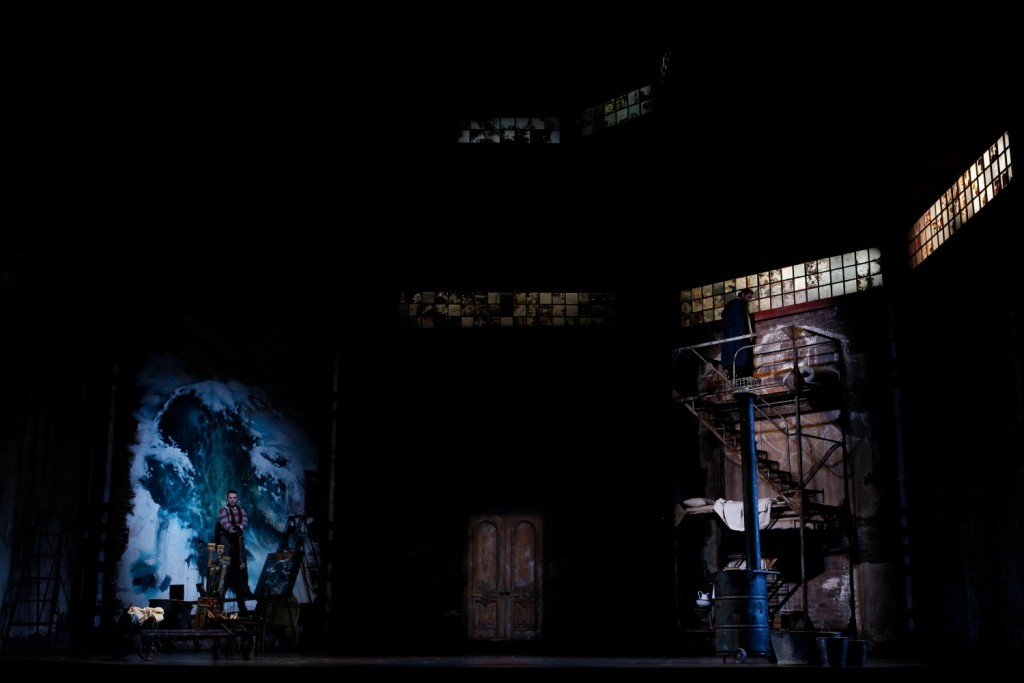 The attention to detail is a highlight of all sets, especially the paintings which are a feature of the studio set in acts one and four. The costumes by Julie Lynch are another highlight.
But it's the performances of the cast which make this production so memorable. Armenian soprano Lianna Haroutounian and Italian born Gianluca Terranova give brilliant performances as Mimì and Rodolfo.
They are equally well supported by Jane Ede as Musetta, Shane Lowrencev as the musician Schaunard, Andrew Jones as Marcello the painter and Richard Anderson as Colline the philosopher.
Interestingly my companion for the evening had only weeks earlier seen La Bohème performed at the Met in New York. She thought this was better as the cast was stronger and the production fresher. Given the performances on opening night her comments didn't come as a surprise.
La Bohème is playing at Arts Centre Melbourne's State Theatre until May 28. For more information and tickets visit Opera Australia's website or ring 03 9685 3700.
*All photos: Jeff Busby
Jenny Burns attended the opening night of La Bohème on May 3 as a guest of Opera Australia.
live shows

,

Melbourne

,

Opera Australia
Subscribe to my e-mail newsletter to receive updates.
We respect your privacy.
Unsubscribe at any time.