Opera Australia's theatrical and contemporary production of Bizet's Carmen hit all the right notes on opening night at Melbourne's State Theatre.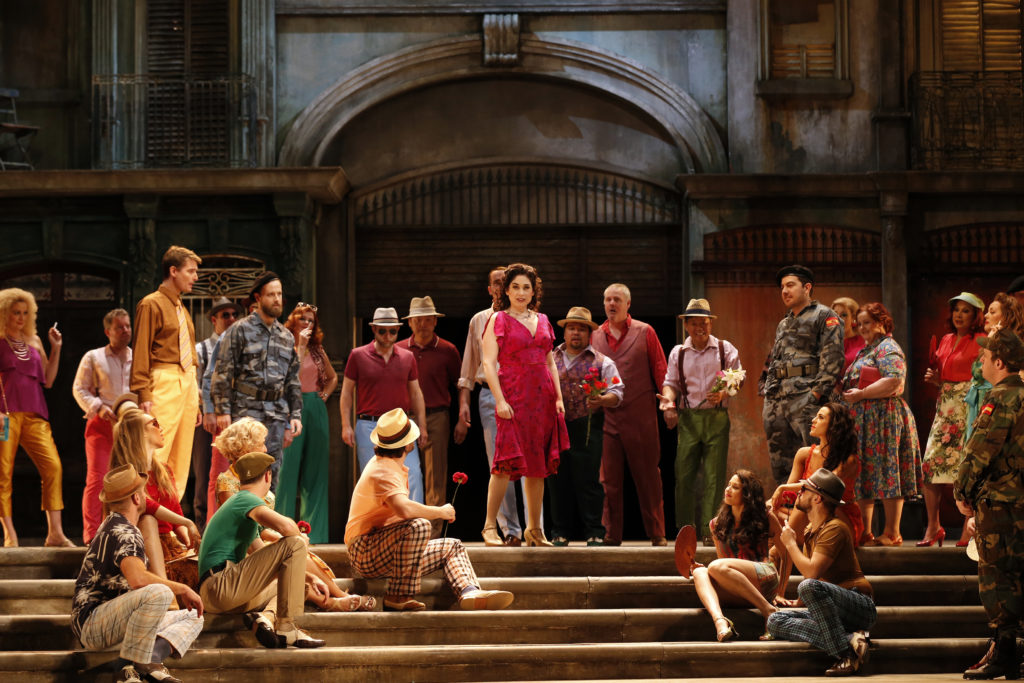 Sydney audiences loved director John Bell's new take on Carmen last year and judging by the reaction of the audience on opening night, it's set to be just as popular in Melbourne.
Bell moves the action from 1820's Spain to `somewhere resembling the Cuba of today'.   As a result the opera has a modern feel thanks to the costumes, props and dancing.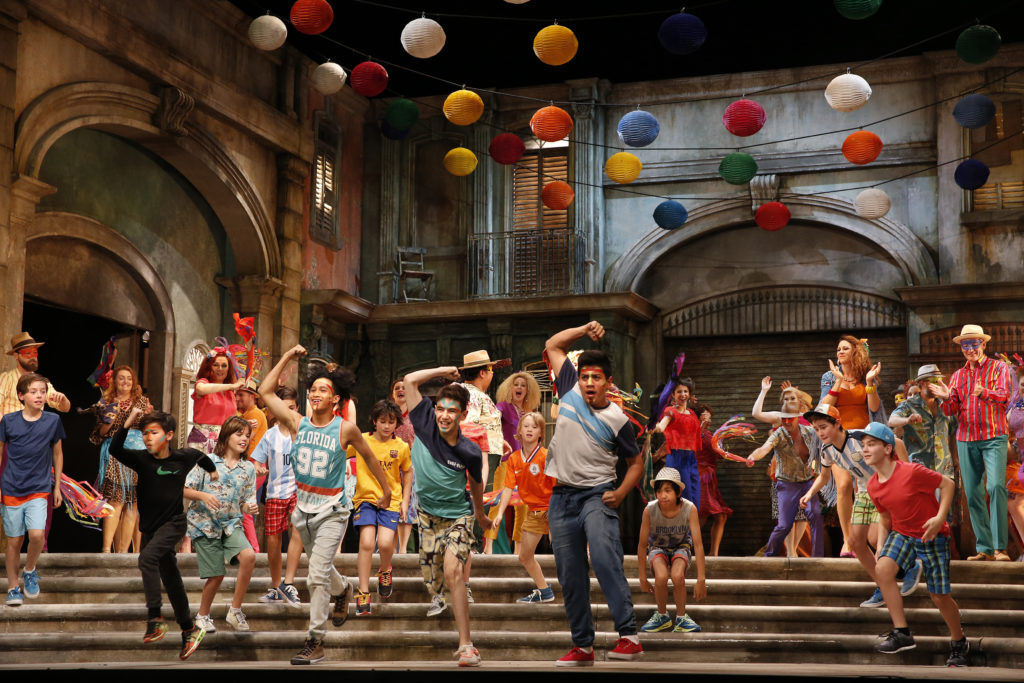 The costumes feature plenty of hot colours and a mix of 50's cool and modern day designs with gangsters in bright jewel-toned suits and girls in sequins, turbans and furs. The bright sunny oranges, purples and greens perfectly contrast with the stage set of a sun soaked crumbling village square.
Modern day props included carry-on luggage, mobile phones, a truck and red combi van.
Dance scenes range from traditional Spanish dance to contemporary break-dancing performed by a small ensemble of adult and young boy dancers.
What doesn't change in this production however is the tragic story-line, which is based on lust, power, corruption and fatal attraction.
Carmen tells of small-town boy Don José who is serving with the army far from home. He misses his mother and is in love with the very sweet country girl, Micaëla.
Everyone in the town, where he is now based, is captivated by the strange allure of a gypsy woman, Carmen. Carmen has no patience for the men that fawn at her feet, however she is intrigued by the shy Don José.
Arrested for starting a fight, Carmen seduces Don José to win her freedom and convinces him to desert the army to join her in the gypsy life of liberty. But her wandering eye has already found another lover: the dashing bullfighter, Escamillo. Given Don José's fierce jealousy Carmen's tragic fate is sealed.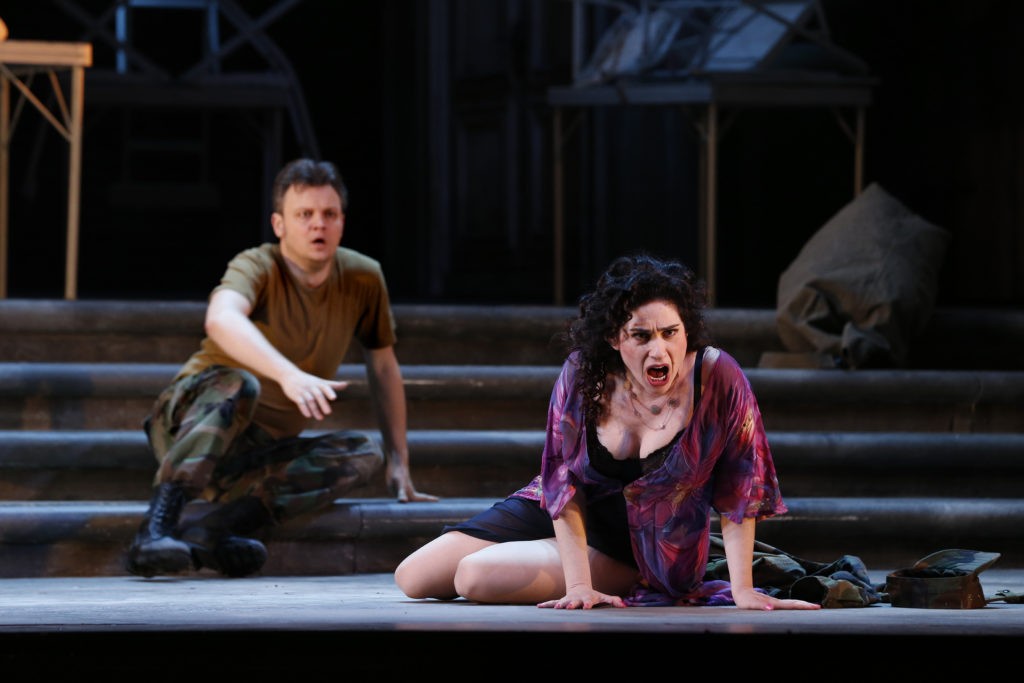 While I don't have the expertise to comment on the operatic skills of the performers, I thought they all sang beautifully   As with other Opera Australia (OA) productions I especially enjoyed the scenes featuring the brilliant (and very colourfully dressed) OA choir.  My companion for the evening, who is far more experienced than me in such matters, also rated the singing first class.
According to OA the production features some of opera's biggest names including Israeli born mezzo-soprano Rinat Shamam as Carmen and Ukrainian tenor Dmytro Popov as Don José. Other stars include Stacey Alleaume as Micaëla, Shane Lowrencev as Escamillo and Jane Ede and Sian Pendry as Carmen's friends Frasquita and Mercédès.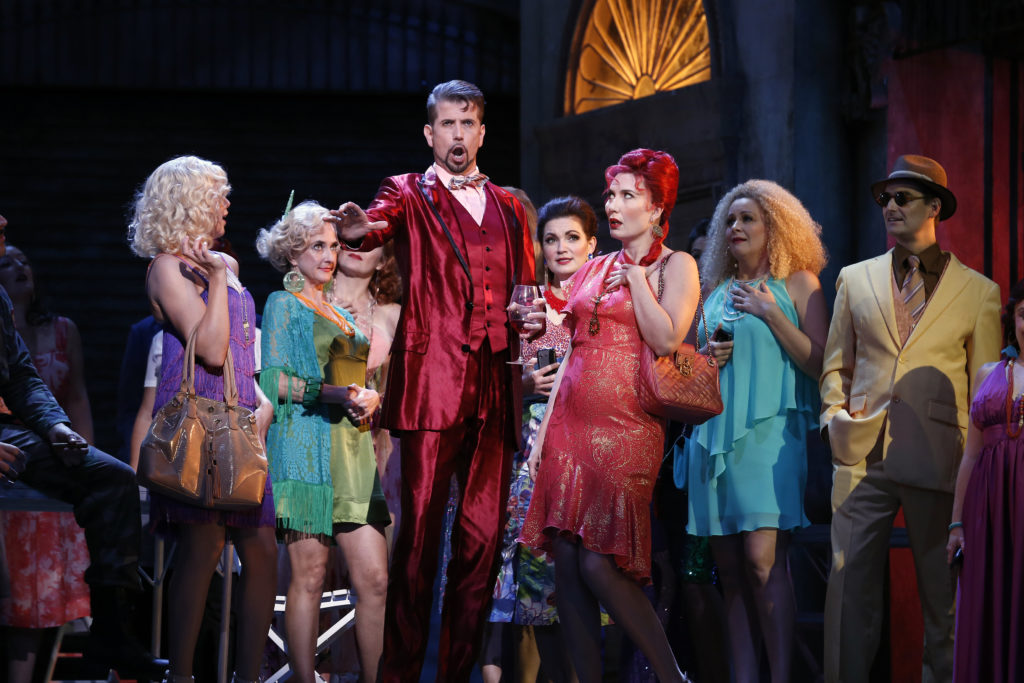 It's this combination of magnificent voices, an expertly played score by Orchestra Victoria, which features a number of well-known pieces of music, and lots of colour and movement (including a couple of dance scenes worthy of any stage musical) which makes John Bell's Carmen perfect for both opera novices and connoisseurs.
Carmen is playing at Arts Centre Melbourne's State Theatre during May. Visit Opera Australia's website for more information and tickets.
*All images Jeff Busby.
Jenny Burns attended the opening night of Carmen as a guest of Opera Australia.
Visit travelswithjb.com.au-live shows for more show reviews.
Melbourne

,

Opera Australia

,

review
Subscribe to my e-mail newsletter to receive updates.
We respect your privacy.
Unsubscribe at any time.