A new production of Tim Winton's play Shrine, playing at Melbourne's fortyfivedownstairs, is both challenging and satisfying.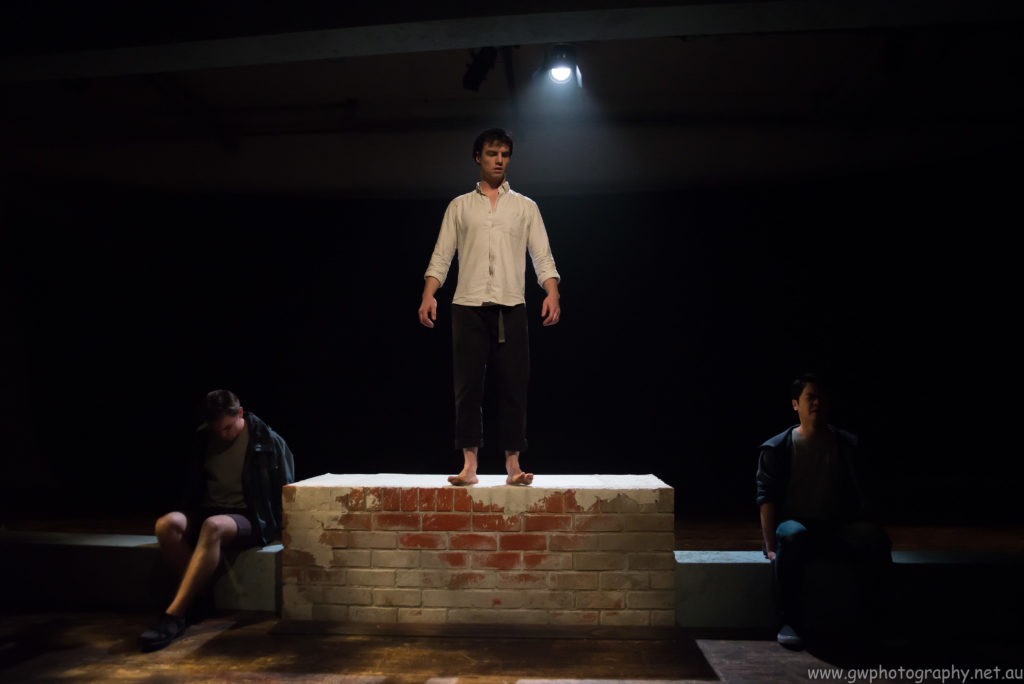 The storyline is most definitely confronting and, at times, harrowing. But given the play's structure and the performance of the cast, there's also much to admire.
Shrine explores the repercussions of the death of Jack Mansfield (Christian Taylor) a young man killed in a car accident in regional Western Australia.
According to Winton, one of Australia's best known writers, Shrine is motivated by the white cross memorials that dot Australia's regional roads. The play, Winton's third, premiered in his home town of Perth in 2013. This production comes from the Kin Collective.
The play starts with Jack's father, Adam, a retired winemaker and property developer (Chris Bunworth) destroying a makeshift memorial that Jack's friends have built at the site of the car crash.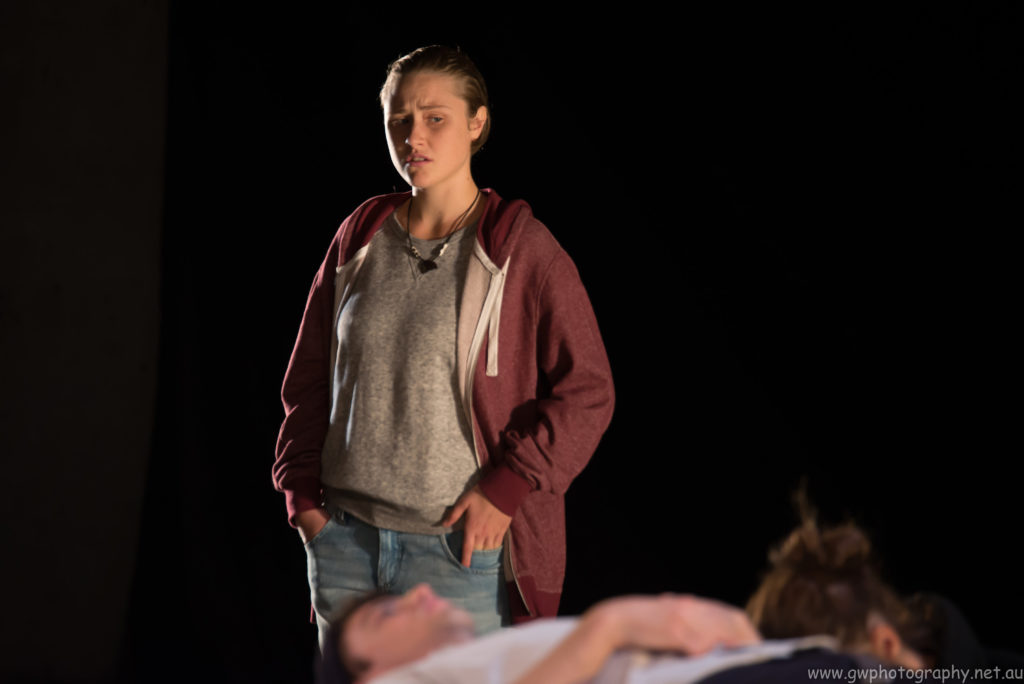 A year after the accident, Adam has a visitor – a young woman named June (Tenielle Thompson), who spent the night with Jack in the family beach house prior to the accident.
Through June's conversation with Adam, the recollections of the two young men, Ben (Keith Brockett) and Will (Nick Clark), who were in the car at the time of the crash and Jack -who is present in the drama too – we gradually find out why it occurred and how Jack died.
We also learn more about June, who comes from a violent broken home, and the far wealthier and privileged Ben and Will.
The play also explores how Jack's family and friends are coping a year after the crash. It's this aspect of the play that  is most harrowing, especially the grief experienced by Adam's mother Mary Mansfield (Alexandra Fowler). Adam's pain is also palpable although unlike Mary, who expresses her angst through tears, Adam is far angrier and more aggressive – hence his destruction of the shrine.
Jack's very unpleasant `friends' Ben and Will seem to have recovered remarkable quickly and even June seems to be moving on with her life.
Given Shrine's staging is minimalistic – a brick slab and small wall the backdrop for the scenes- the actors do a great job in bringing the play to life. Chris Bunworth is a standout as Adam.
There's also great work from the production team who cleverly use light and sound to create  several scenes, including the car crash.
While at times Shrine is very difficult to watch it should be compulsory viewing for anyone tempted to drive when they are not in a physical or emotional state to do so.
Shrine is playing at fortyfivedownstairs until June 18. For more information visit the fortyfivedownstairs website.
*Jenny Burns attended the opening night of Shrine as a guest of the production company.
Visit travelswithjb.com.au-live shows for more show reviews.
live shows

,

Melbourne

,

review
Subscribe to my e-mail newsletter to receive updates.
We respect your privacy.
Unsubscribe at any time.