The folks behind the comedy show Pamela's Palace aren't joking when they say their show is interactive.
Audience members play an important role in this 75-minute show set within Pamela's Palace,  a suburban hairdressing salon. Salon owner and larger-than-life character Pamela (Donna Gray) is determined to win the coveted `Salon of the Year' title. Her actions to ensure this victory are explored through comic dialogue, songs, dance routines and some colourful costumes.
Joining matriarchal Pamela in some of her `hairbrained' ideas are confident and love-sick hairdresser Tiffany (Katie Grace Cooper) and bashful, naive and gentle trainee Bronwyn (Ayesha Tansey).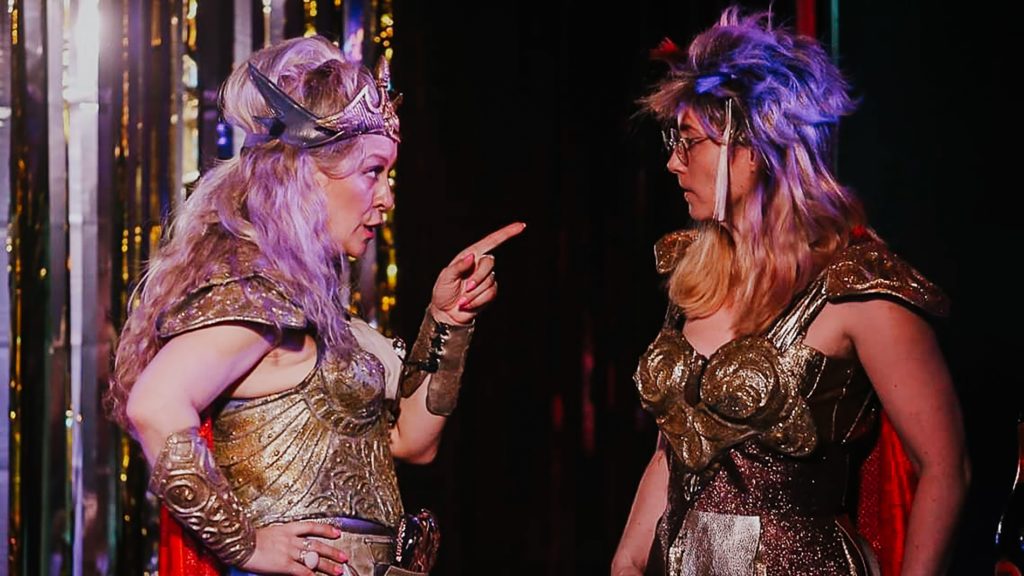 After highly successful seasons at the Edinburgh and Adelaide Fringe festivals, Pamela's Palace has come to Melbourne's International Comedy Festival.
Developed by the UK team behind the smash hit, 'Faulty Towers The Dining Experience', it's clear the Pamela's Palace team understands its audience.  At the start of the show the front row was empty as clearly no one wanted to be `noticed'. These chairs were quickly removed so those in the second row found themselves in the front row. However it wasn't only those in this row who were called up on stage to have their hair seen to by Pamela and her team.
Fortunately all those chosen seemed happy to join in the fun. This interaction with the audience allowed all three performers to show their improvisational skills.
The scripted parts of the show highlighted the three's comic timing and dance skills. It's no surprise to discover Aitor Basauri, a staff tutor at Cirque du Soleil Las Vegas and one of the world's leading teachers of clown and physical comedy, worked with the three stars and director, Mella Faye, in creating the show.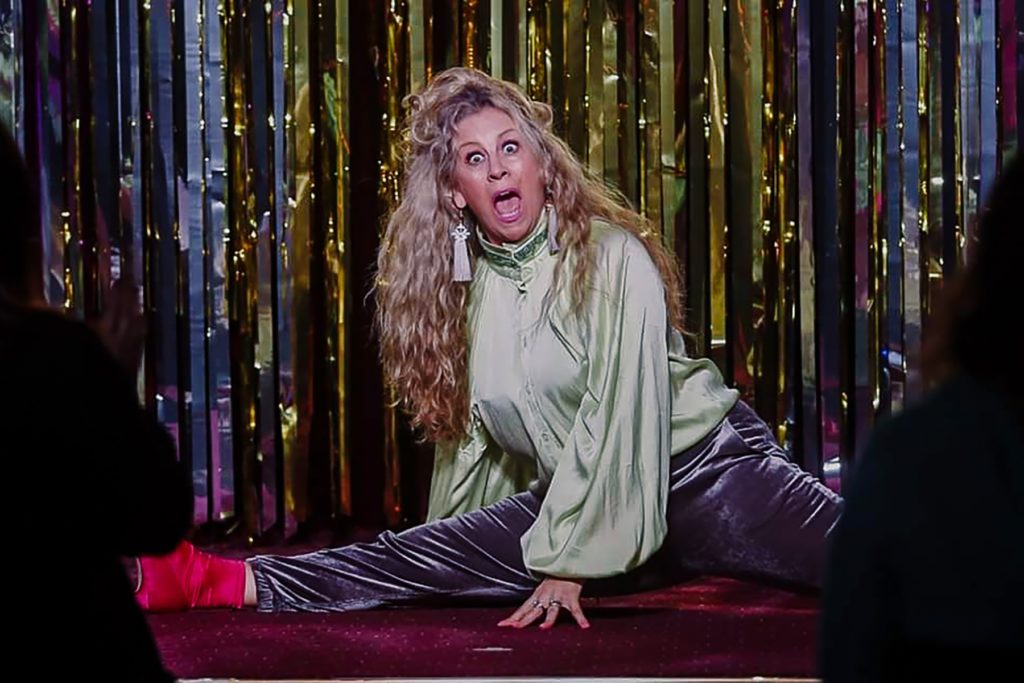 Audience reaction on opening night suggests Pamela's Palace is set for a successful festival run especially with those who enjoy sitcom style comedy and don't mind some rather 'colorful' language (the show is aptly recommended for those over 16 years of age).
Pamela's Palace is playing at the 86, 185 Smith Street, Collingwood, until April 6. Visit the show's website for more information and tickets.
Jenny Burns attended a preview of Pamela's Palace as a guest of the producers.
*Photo credit:  Anthony Rex.
Visit travelswithjb.com.au-live shows for more show reviews.
live shows

,

Melbourne

,

reviews
Subscribe to my e-mail newsletter to receive updates.
We respect your privacy.
Unsubscribe at any time.