The stars of the future were on show at the Australian Brandenburg Orchestra's Next Generation Baroque concert at Melbourne's Recital Centre. And star they did.
Violinists Christian Li and Annie Gard and soprano Madison Nonoa showed why ABO artistic director Paul Dyer believes all three are destined for enormous futures.
Some of the biggest cheers on the night came for Christian Li, who opened the program.
Watching Li in action it is hard to believe he is only 11.  Since taking up the violin six years ago his achievements are amazing. In 2018 he became the youngest ever joint junior first prize winner of the Yehudi Menuhin International Violin Competition. He also received the Audience Prize and the Composer Award. He made his professional solo concerto debut at 10 and over the next year his schedule includes solo recitals in Melbourne and Sydney and concerts in Norway, Germany, the UK and the USA.
His performance alongside ABO concertmaster Shaun Lee-Chen in presenting Halvorsen's Passacaglia for Violin and Viola after Handel, showed both great technical skill and personality. Although young, his confidence and love of playing was evident. His outgoing nature was also on show at interval as he happily chatted to audience members.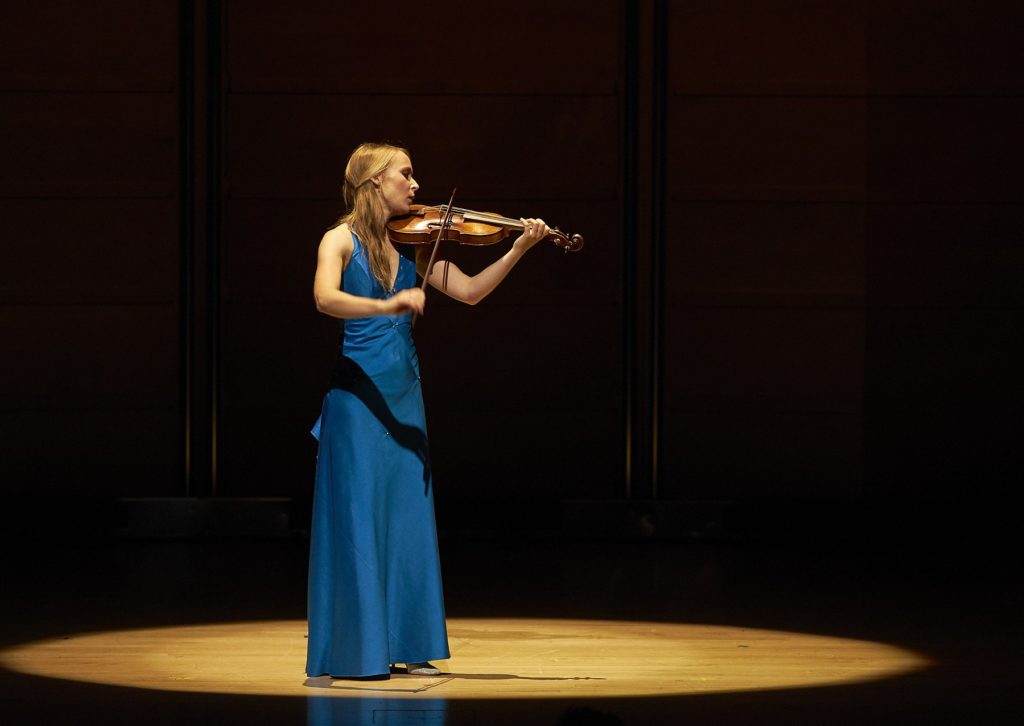 Baroque violinist Annie Gard, showed her musical talents in presenting Ciaccona from JS Bach's Partita No. 2 in D minor. While I can't say this was my favourite piece of music, it provided the perfect vehicle for Gard to show her technique skills and perfect recall of a long and complicated piece of music. She also joined the orchestra to present Vivaldi's Violin Concerto in G major, a piece I enjoyed far more!
Originally from Sydney, Gard is a graduate of New York's Juilliard School and is currently based in Germany, where she plays with some of Europe's leading early music bands.
New Zealand soprano Madison Nonoa is now based in the UK. Nonoa first wowed ABO fans in the 2016 Noel Noel concert. Since then she's graduated from the prestigious Guildhall School of Music and Drama Opera Programme where she studied under the tutelage of Yvonne Kenny and has performed numerous operatic roles. It's easy to see why. Together with a wonderful voice, Nonoa also has on stage charisma and dramatic skills. Particularly memorable was her and baroque trumpeter Leanne Sullivan's presentation of Handel's Let the Bright Seraphim.
While the Melbourne concerts were the last in the ABO's Next Generation Baroque concert season,classical musical lovers can expect to hear and see much more of the very talented Li, Gard and Nonoa in the years ahead.
Jenny Burns attended Next Generation Baroque as a guest of the Australian Brandenburg Orchestra.
*Photo credit: Keith Saunders
Australian Brandenburg Orchestra
Subscribe to my e-mail newsletter to receive updates.
We respect your privacy.
Unsubscribe at any time.