Watching Brittany Runs a Marathon may not be ideal if you're thinking of running a marathon for the first time. Then again it might be motivational.
The movie tells of 27-year-old New Yorker Brittany Forgler (Jillian Bell) whose life isn't exactly going to plan.
Moving from Philadelphia to New York with a dream of becoming a successful commercial jingle writer, she barely gets by with a part time job at an off Broadway theatre.  She is continually late for the job thanks to her night-time partying which involves plenty of drugs, alcohol and meaningless sex.  She's also unfit and overweight. Indeed, according to a doctor she sees when attempting to get a prescription drug used for partying, she's obese and on a fast track towards diabetes or liver disease.
Instead of giving her the tablets, the doctor tells her to change her lifestyle and exercise. While initially ignoring his advice –  and after a few false starts – Brittany decides to take up running. She is supported by neighbour Catherine (Michaela Watkins) whom  Brittany has always disliked.
Despite Brittany's rude and sarcastic attitude, Catherine is determined to help and eventually gets Brittany to join her running group.  Here she meets Seth (Micah Stock), an equally out-of-shape gay father who joined, he says, because he started to hyperventilate during the sack race at his son's preschool. The three then make a pact to train for the New York Marathon.
As Brittany becomes fitter and healthier she's no longer the life of the party, much to the chagrin of her flatmate Gretchen (Alice Lee), a rail-thin social media "influencer" whose every posting on social media gets 10,000 likes.  A fight between the two sees Brittany move into a house owned by a couple whose dog she looks after during the day for extra money. The night dog sitter, Jern (Utkarsh Ambudkar), is already ensconced in the spectacular home.
What follows is a period when life is good for Brittany, although she's still rather prickly, sarcastic and unwilling to accept help from anyone.
When a major injury means she can't run in the marathon, she returns to Philadelphia to stay with her sister (Kate Arrington) and brother in law Demetrius (Lil Rel Howery), who was like a father to Brittany after her dad abandoned the family.
Brittany's drunken outburst towards an  overweight woman attending a family party proves a major wake-up call.  As a result she returns to New York to finish what she started.  It's watching her compete in the marathon that might deter some budding marathon runners!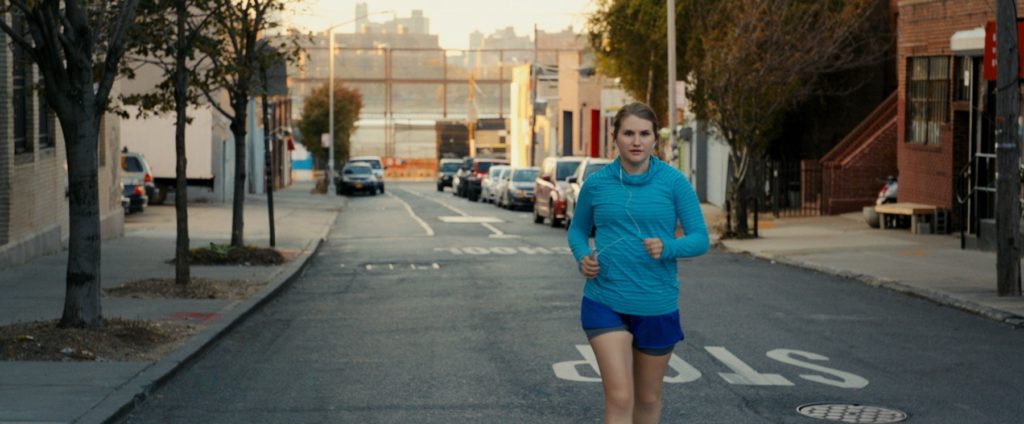 While the outcome of Brittany Runs a Marathon is never in doubt, the film is  mostly satisfying journey thanks in part to the performance of comedian Jillian Bell.  She expertly portrays a number of emotions including anger, bitterness and disappointment and shines in the comic scenes. Michaela Watkins is also great as the woman who seemingly has it all but in reality is hurting just as much as Brittany.
Knowing that  Brittany Runs A Marathon  is based on the true-life experience of a friend of the writer director, Paul Downs Colaizzo, adds interest to the movie.
Brittany Runs A Marathon is showing at cinemas around Australia and streams on Amazon Prime Video from November 15.
Subscribe to my e-mail newsletter to receive updates.
We respect your privacy.
Unsubscribe at any time.