In 1995 23 year old would-be writer Joanna Rakoff landed her first job as an assistant to the New York literary agent of author J.D. Salinger.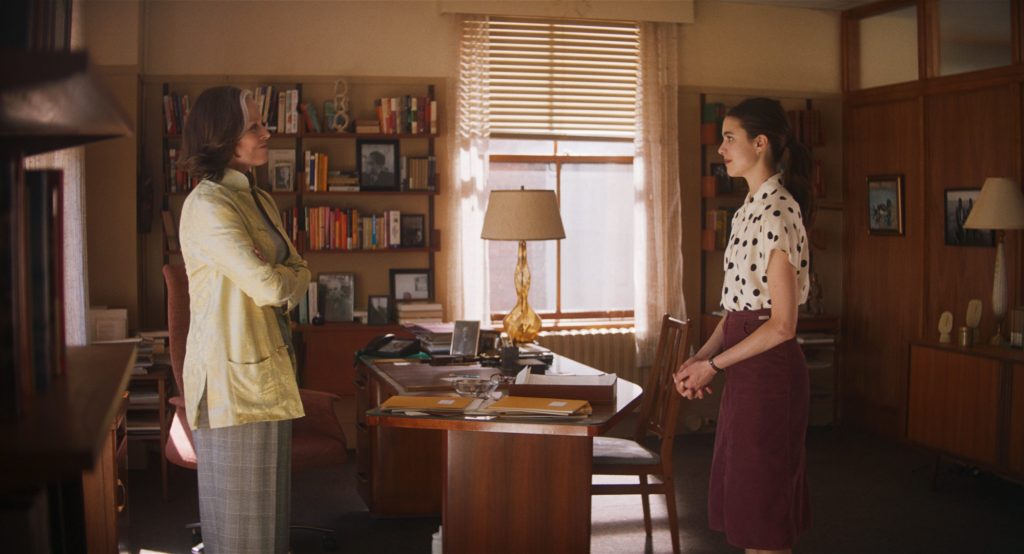 My Salinger Year, Rakoff's book about her experiences at the agency, is the basis of the latest movie from Philippe Falardeau starring Margaret Qualley and Sigourney Weaver.
The movie has, understandably, been compared to The Devil Wears Prada thanks to the attitude of the literary agent (named Margaret in the movie) towards Rakoff. While Rakoff's boss isn't named in the book it's said she was referring to Phyllis Westberg, a literary agent with Harold Ober Associates.
However, there's far more to My Salinger Year than the relationship between a domineering boss and a young woman starting her career.
For a start the movie offers the chance to revisit the 1990s when dictaphones and typewriters still 'ruled' some offices.  Indeed Margaret's attitude towards computers provides one of the movie's light-hearted moments.
My Salinger Year also examines the power authors can have over their readers.  As we discover Salinger didn't respond to fan mail so it's Rakoff's job to respond to these letters. It's a duty that's taken seriously by the agency as Salinger's most famous novel, The Catcher in the Rye, was said to be the inspiration for the actions of several US murderers.
Eventually some of the heart wrenching letters have such an influence on Rakoff she writes personal responses. This is  instead of sending the form letters the agency has been distributing for a number of years.  Needless to say her letters aren't necessarily appreciated by all those she writes to.
Interestingly, if the movie is true to form Rakoff's only communication with Salinger was via the phone, although the movie's final scene indicates she may have met him once.
The phone calls suggest Salinger encouraged Rakoff's dream of becoming a writer. It was this dream which led to Rakoff dropping out of graduate school and moving to New York.
How someone with no secretarial skills, experience or contacts in New York gained her position is never explained, however the movie does provide an insight into the personal and working life of women in their 20s during the mid 1990's. It also explores Rakoff's relationship with her boyfriend (Douglas Booth).
Margaret Qualley gives a strong performance as Rakoff perfectly illustrating her character's growing confidence in her own abilities.  Weaver brilliantly brings to life Margaret's many personality traits including being rude, indifferent, determined and vulnerable.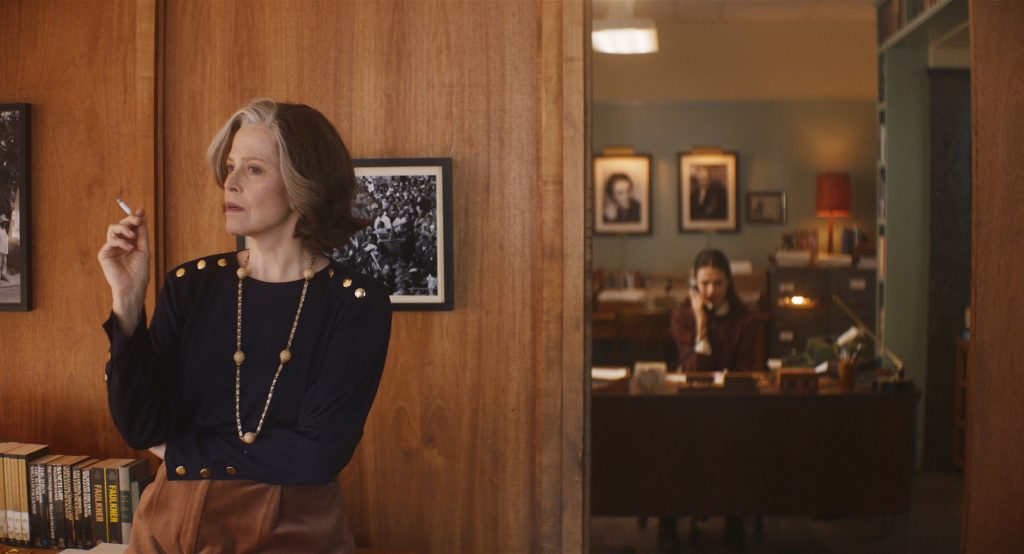 Watching Weaver in action was one of my highlights of My Salinger Year.  Remembering life in the workplace before the advent of computers was another. Having worked for a book publisher around this period, it also provided a reminder of the power certain authors held over the industry and their readers.
My Salinger Year officially releases on January 14 at selected cinemas around Australia.
Subscribe to my e-mail newsletter to receive updates.
We respect your privacy.
Unsubscribe at any time.