A long haul flight from Los Angeles to Melbourne on a Qantas 787-9 Dreamliner was a near perfect flying experience.
It was hard to find fault with my business class seat, 5K.  My only grumbles were a bright television screen across the aisle and possibly too much milk in my breakfast muesli!
It's easy to understand why Qantas is so proud of its Dreamliner. And there's no doubt it is proud, as demonstrated by the chat the captain had with passengers while walking around the cabin. He clearly loved the aircraft.
What: Business class seat 5K, QF 94 Los Angeles – Melbourne
When: February 27, 2018
Who: JB
How did it rate: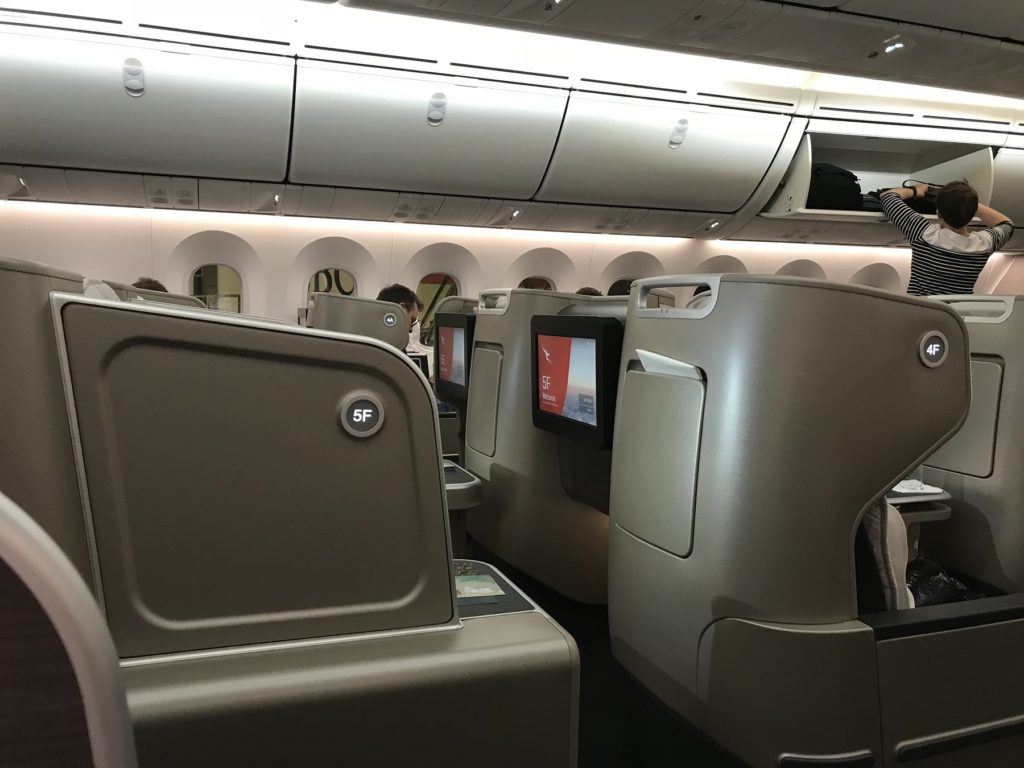 Jenny Burns used her frequent flyer points for this flight.
Dreamliner

,

flight

,

Qantas

,

review
Subscribe to my e-mail newsletter to receive updates.
We respect your privacy.
Unsubscribe at any time.