Alice and the Cheshire Cat aren't usually on my agenda when I visit RHS Garden Wisley.
However, this year I spent much of my time searching this English iconic garden for Alice and her Adventures in Wonderland `friends.'
While the Mad Hatter and the Queen of Hearts were relatively easy to find, the location of Alice remained a mystery for much of my visit. Then, after just about giving up hope, suddenly she and her cat appeared.
As it turned out asking fellow garden patrons if they had seen Alice added to the fun of the visit thanks to some very humorous responses!
To celebrate the 150th anniversary of Alice's Adventure in Wonderland bronze sculptures and water features in designs inspired by the characters from Lewis Caroll's famous story have been scattered around the gardens.
Alice's adventures have also inspired one of the garden's bedding areas with brightly colored flowers, more characters from the book and even a 3D sculpture of a caterpillar relaxing on a mushroom.
Finding Alice and her friends was one of several surprises at Wisley this year. Another was `Bigfoot's' foot prints on the grass within the garden's famous Mixed Borders. I am still not sure why they were there but they added to my belief that you never know what you'll  find when you visit Great Britain's Royal Horticultural Society famous Wisley garden in Surrey.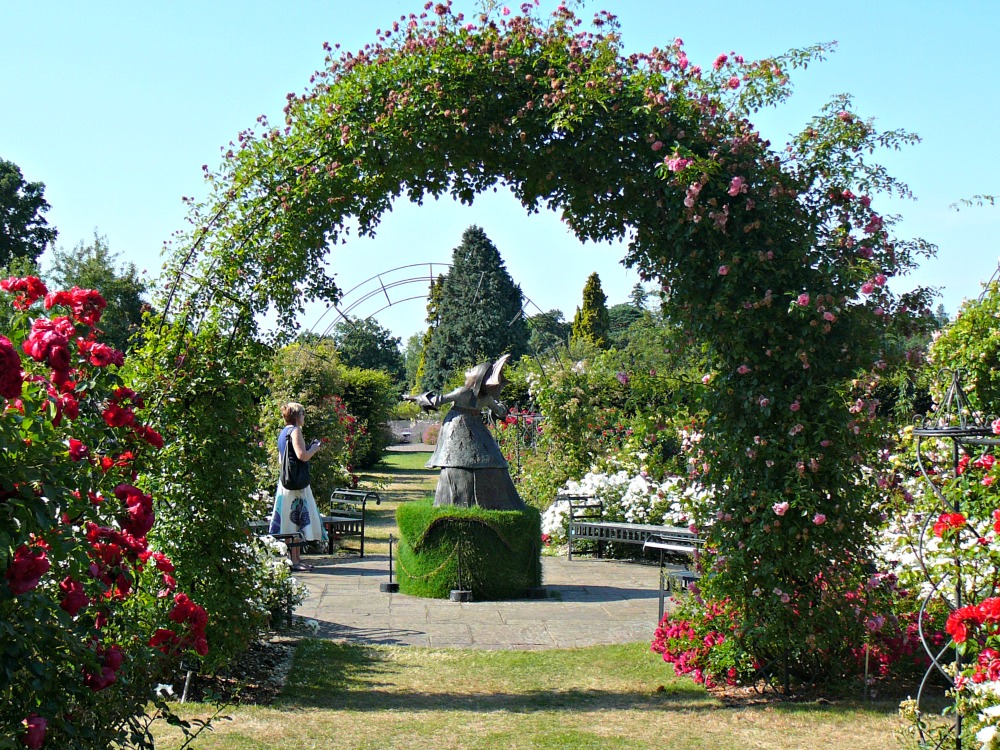 Having visited several times over the past few years during July there has always been something new to inspire or admire and I'm still yet to explore all of the garden. After all it covers around  70 hectares  And there are some areas which I never miss, which is probably why I run out of time. Those areas include the Jubilee and Bowes-Lyon Rose gardens and the Mixed Borders.
The rose gardens are home to a variety of flowers including, of course, roses of all shapes, colors and fragrances. The Mixed Borders area features borders which are around 128 metre long and 6m wide planted with a mix of annuals, perennials and shrubs.
I also return to the trial fields where, as the name suggests, different types of plants are trialled. This year the emphasis is on Clematis, scented sweet peas and Digitalis. You will also find plenty of sunflowers as the garden celebrates the Year of the Sunflower.
This year I discovered the specialist fruit area, which includes the `National Collection of redcurrants and gooseberries and the Fruit Field which features over 1000 different fruit cultivars including 700 apple varieties.
Lack of time meant I didn't get back to previously visited areas including the The Mediterranean Walk which features a collection of sun-loving plants from the Mediterranean, Australasia, California and South Africa and the Bonsai Walk.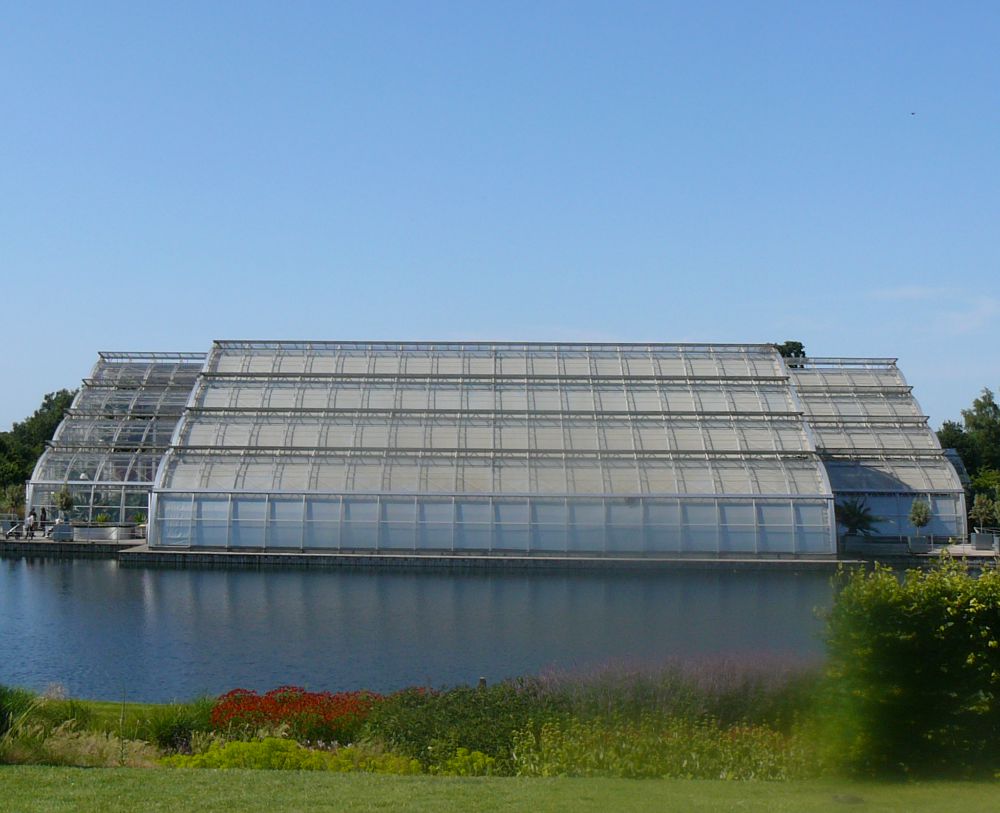 I also had to miss the huge Glasshouse which has three climatic zones, recreating tropical, moist temperate and dry temperate habitats and is home to a huge array of flowers and plants found in such climates including hundreds of orchid species.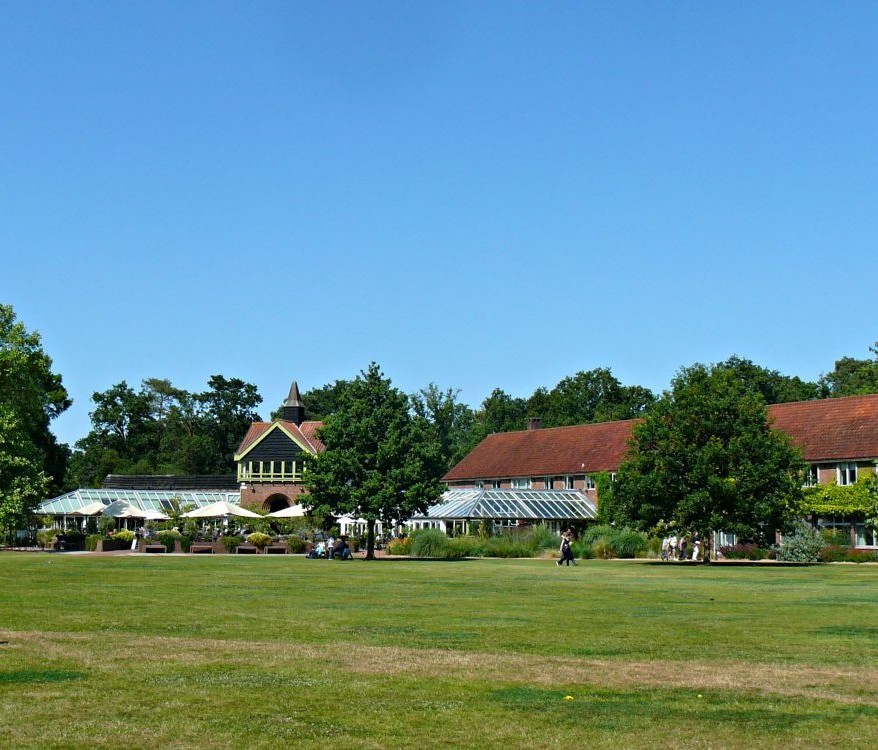 Of course had I rushed I could have probably seen everything but Wisley is not a place to hurry. As well as the many plants there are restaurants to chill out in (although the food was disappointing compared to previous years) and large expanses of grass to sit on and watch the world go by. There's also the bird life on the lake which includes plenty of ducks and even a heron.
If your time is limited it's probably a good idea to do a little research and target those areas of greatest interest. Also allow time to get lost – paths can be a little confusing. But then again get lost and you  never know what you may discover!
Wisley is located in Woking Surrey  The Wisley website has more information on hours of opening and entry costs.
Visit travelswithjb/ England for more reviews and stories about the UK.
England

,

gardens

,

reviews
Subscribe to my e-mail newsletter to receive updates.
We respect your privacy.
Unsubscribe at any time.