A stunning ocean view is the highlight of a stay at Footprints 1, a two bedroom apartment located at Tasmania's Coles Bay.
The apartment is situated above Sandpiper Beach and it's only a short downhill stroll to the secluded, white sandy beach.
Many a day and night were spent during our week long stay watching the ever changing water conditions, numerous bird species  and spectacular sunsets.
Sadly a lack of outdoor furniture meant we couldn't admire those views from our large balcony. Fortunately the views were just as spectacular from just about all of the apartment's rooms.
The lack of furniture was one of several frustrations however the view and our proximity to the beach counteracted many of these gripes!
What: Footprints 1, Coles Bay Tasmania
Who: Jenny Burns
When:  Saturday February 3- Saturday February 9.
How Did It Rate: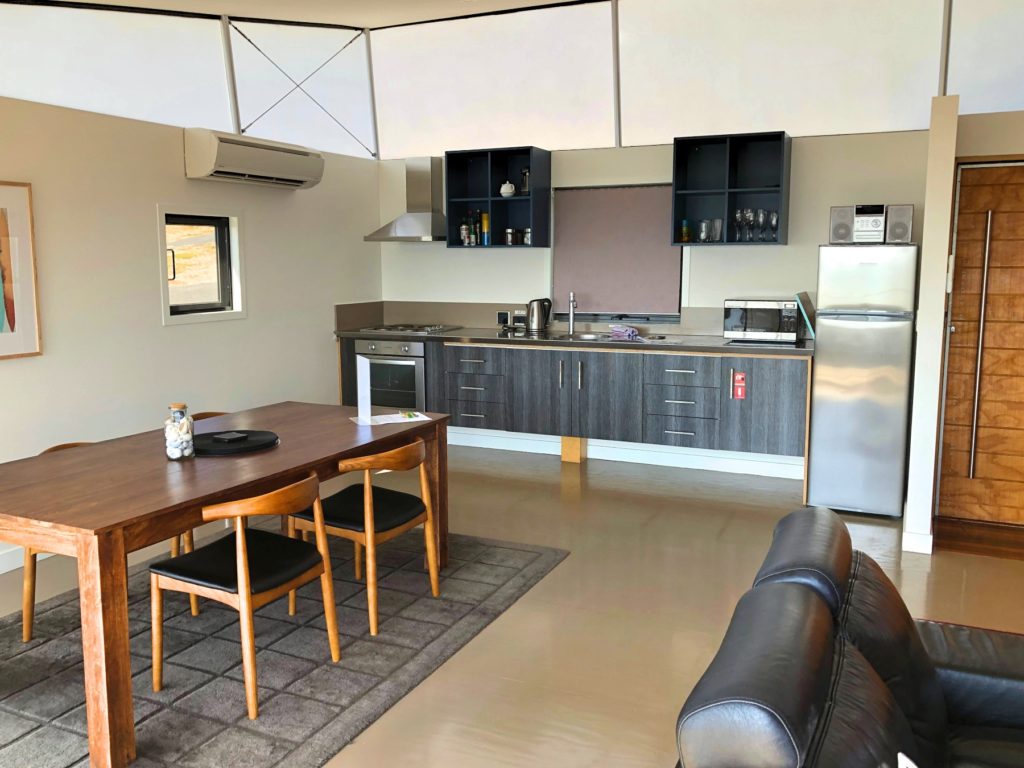 *Footprints1 appears on a number of on-line travel agency sites and is managed by Freycinet Holiday Houses.
Visit travelswithjb.com.au-tasmania for more Tasmanian reviews.
accommodation

,

review

,

Tasmania
Subscribe to my e-mail newsletter to receive updates.
We respect your privacy.
Unsubscribe at any time.