It was a `dark' interpretation of Don Giovanni that greeted audiences at the opening night of Opera Australia's new production of Mozart's famous opera.
That darkness was evident in the sets, lighting and costumes and the interpretation of the behaviour of Don Giovanni.
Inspired by a catacomb filled with 4,000 bodies beneath a cathedral in Vienna, production designer Robert Jones replicated this image with a set of moving walls and staircases behind which the actors appeared and hid. The costumes were mostly dark (with a couple of exceptions including the wedding party).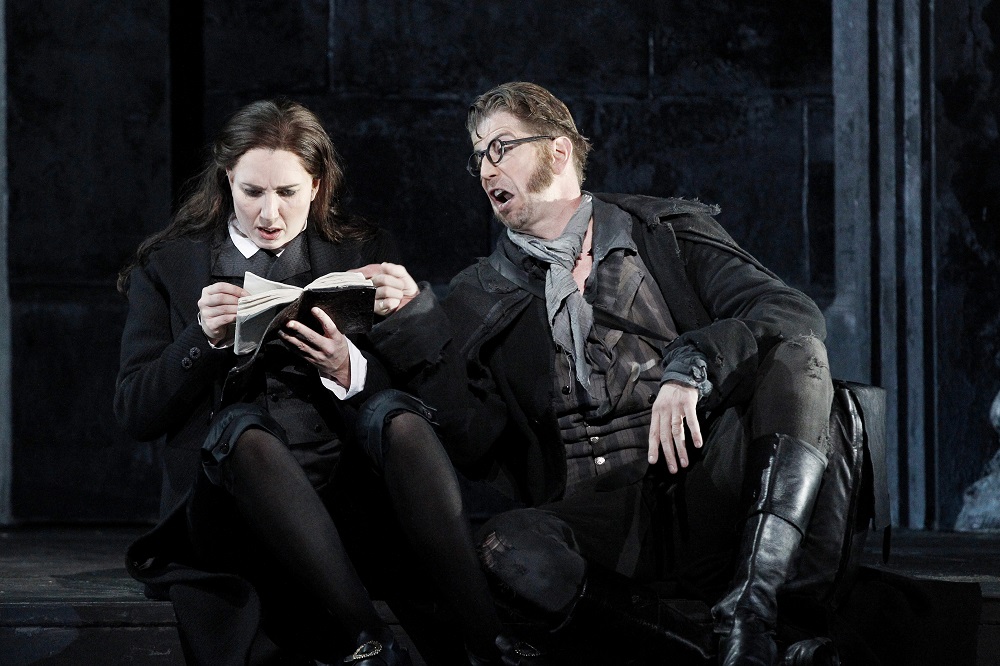 In line with Scottish director David McVicar's wish for a more psychological drama, this Don Giovanni is seen as an evil man with few redeeming qualities. In previous productions he has been more of a playboy. Lighting is used extremely effectively to bring the supernatural elements of the opera to the fore.
Contrasting with the darkness of the story and surrounds were the performances of the lead characters.
Leading the way is Teddy Tahu Rhodes who is known for his Don Giovanni. Unlike Opera Australia's previous production of this opera last staged in Melbourne in 2011, Rhodes kept his hair and shirt on! His character was far more menacing but his performance just as good.
Joining Rhodes on stage for the first time in an Opera Australia production was Emma Matthews, another internationally renowned performer, who played Donna Anna.  She, like her co-stars, Taryn Fiebig as Zerlina, the peasant girl and Jane Ede as Donna Elvira were excellent. One of the biggest cheers of the night came for Shane Lowrencev as Leporello (Don Giovanni's servant) while the performances of Richard Anderson as Zerlina's betrothed, John Longmuir as Don Ottavio, Donna Anna's fiance and Jud Arthur as the Commendatore were also extremely well received.
One of Mozart's most memorable and stirring opera's Don Giovanni is the story of a young nobleman who has slept with many women.
On what turns out to be the last day of his life he breaks into the bedroom of Donna Anna, kills her father the Commendatore, and then seduces peasant girl Zerlina, on her wedding day.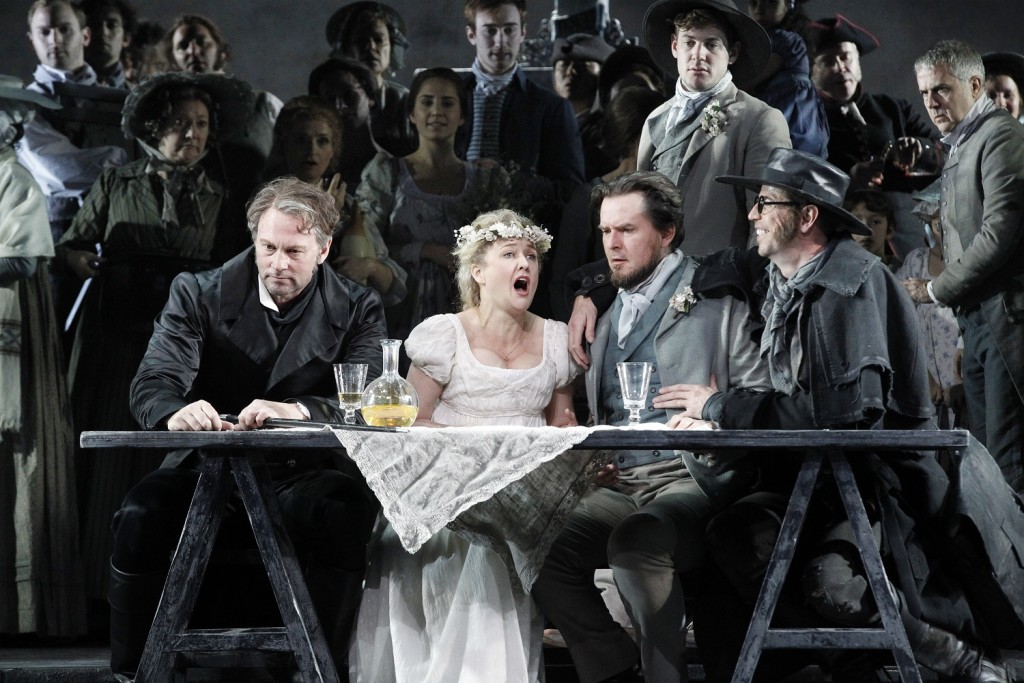 As a result of his actions Donna Anna has sworn vengeance, his previous lover – the scorned Donna Elvira – is in pursuit while Zerlina's betrothed, Masetto, wants his bride back. And Don Giovanni has just heard a voice from beyond the grave, warning of impending punishment. But Don Giovanni has no fear. Half mocking, half earnest, he invites to dinner the graven statue of the man he's just killed.
While, as a result of the storyline and set, you may leave this production of Don Giovanni emotionally exhausted, there's no doubting the quality of the production and its performers.
Performances are being held at Arts Centre Melbourne's State Theatre on May  28 and 30. Tickets are available via the Opera Australia website.
The production is one of three playing in Melbourne during May, the other two operas being Madama Butterfly and Don Carlos.
Jenny Burns attended the opening night of Don Giovanni on May 11 as a guest of Opera Australia.
Don Giovanni

,

live shows

,

Melbourne

,

Opera
Subscribe to my e-mail newsletter to receive updates.
We respect your privacy.
Unsubscribe at any time.