Stunning views were one of the delights of my stay at Armalong Winery Chalets in Tasmania's Tamar Valley.
A spacious and well-furnished apartment was another.
Built amongst the trees on a hilltop, the view from my chalet included the vineyards of Tamar Ridge and the Tamar River. As an added bonus the native trees were popular with a variety of birds.
Purchasing my accommodation online I initially booked a studio apartment, but was upgraded to a one bedroom apartment. After a rather disappointing several night stay at a nearby property, I was sorry not to have spent more time at Armalong.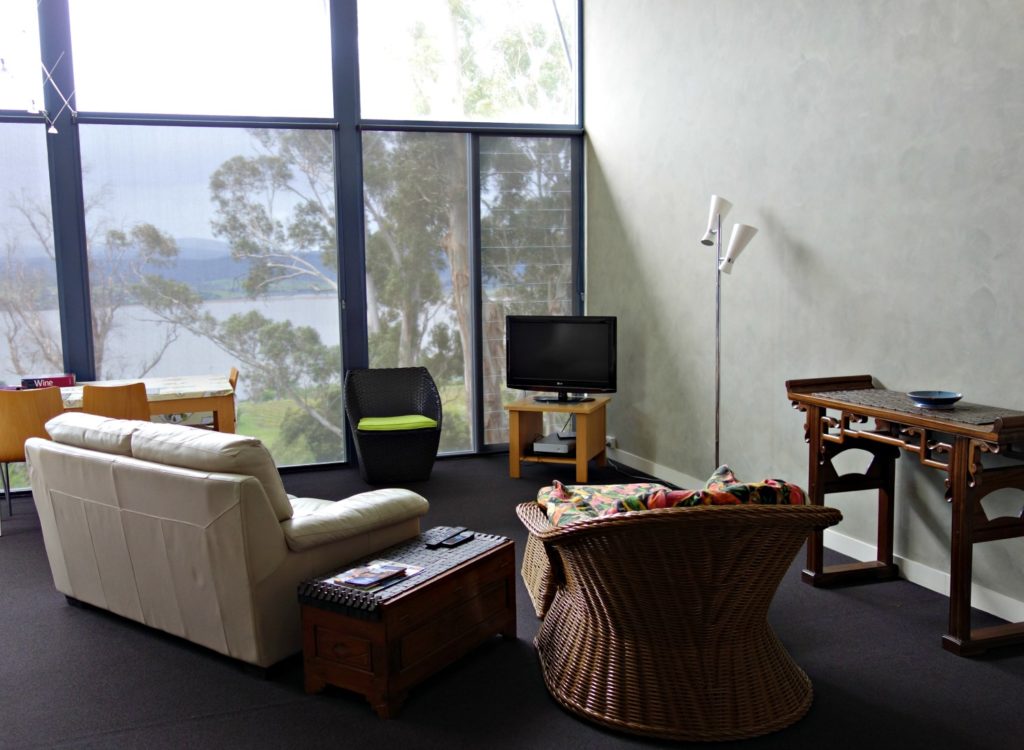 What: Chalet 11, Armalong Winery Chalets
Who: JB
When: November 1, 2015
How Did It Rate
Bookings.com has pictures and details of Armalong Apartments. Helen can be contacted swisslodge@live.com
accommodation

,

review

,

Tasmania
Subscribe to my e-mail newsletter to receive updates.
We respect your privacy.
Unsubscribe at any time.