There were two groups of audience members on the opening night of Puffs at St Kilda's Alex Theatre.
One group comprised Harry Potter fans,  the other – Potter novices. I fell into the latter category. And while many of the jokes and comments were `over my head', I still found plenty to laugh at.
As the name suggests "Puffs or: Seven Increasingly Eventful Years at a Certain School of Magic & Magic" is a Potter-inspired comedy which looks at a group of magical misfits – the Puffs.  As the official description of the show explains: "For seven years a certain boy wizard went to a certain Wizard School and conquered evil. This, however, is not his story. This is the story of the Puffs… who just happened to be there too."
The off-Broadway comedy was a huge hit in New York where it premiered in 2015. This production has been adapted for Australian audiences.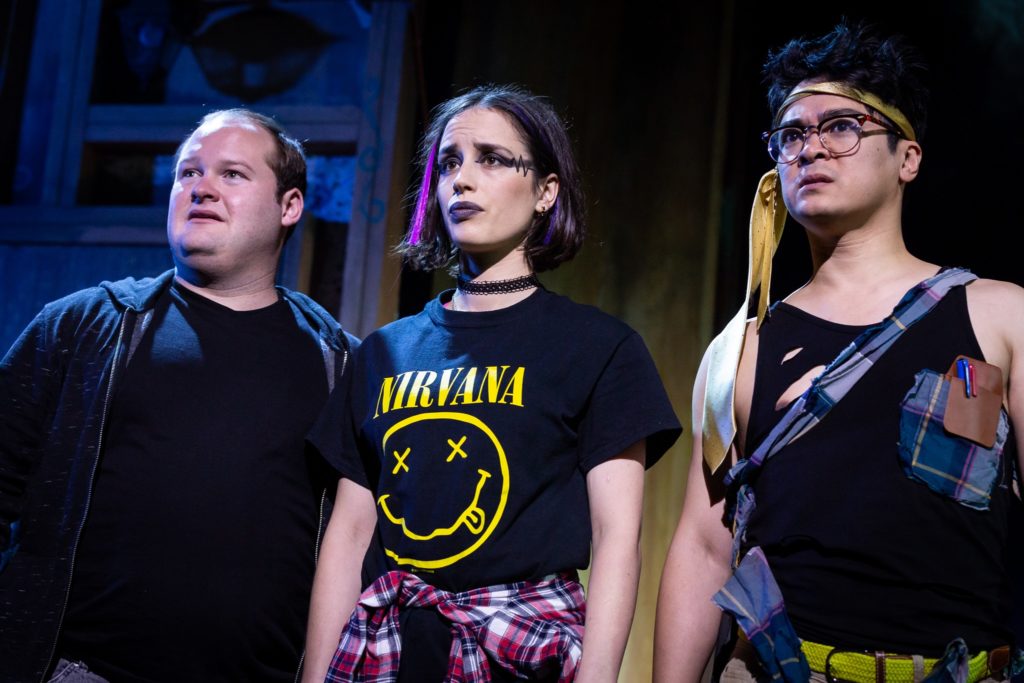 As a result the hero, Wayne (Ryan Hawke), comes from Queensland. He was raised by his uncle after "a freak chocolate frog accident" killed his parents. When a notice delivered by an owl informs him that he's a wizard, Wayne goes off to magic school in England. Here he bonds with a maths prodigy named Oliver (Keith Brockett) who comes from Craigieburn and Megan (Julie Ann Earls), the tough-chick outcast daughter of a long-time `baddy'. Joining them in class are Megan (Eva Seymour), Leanne (Tammy Weller), Ernie (Matt Whitty), Hannah (Annabelle Tudor) J.Finch (Daniel Cosgrove), Sally (Zenya Carmellotti) and Susie (Olivia Charalambous).
The group's aim is to keep their heads down and get a basic `wizarding' education. They don't want to be exceptional and are more than happy to come third! The only Puff with any panache is Cedric Diggory (Rob Mills).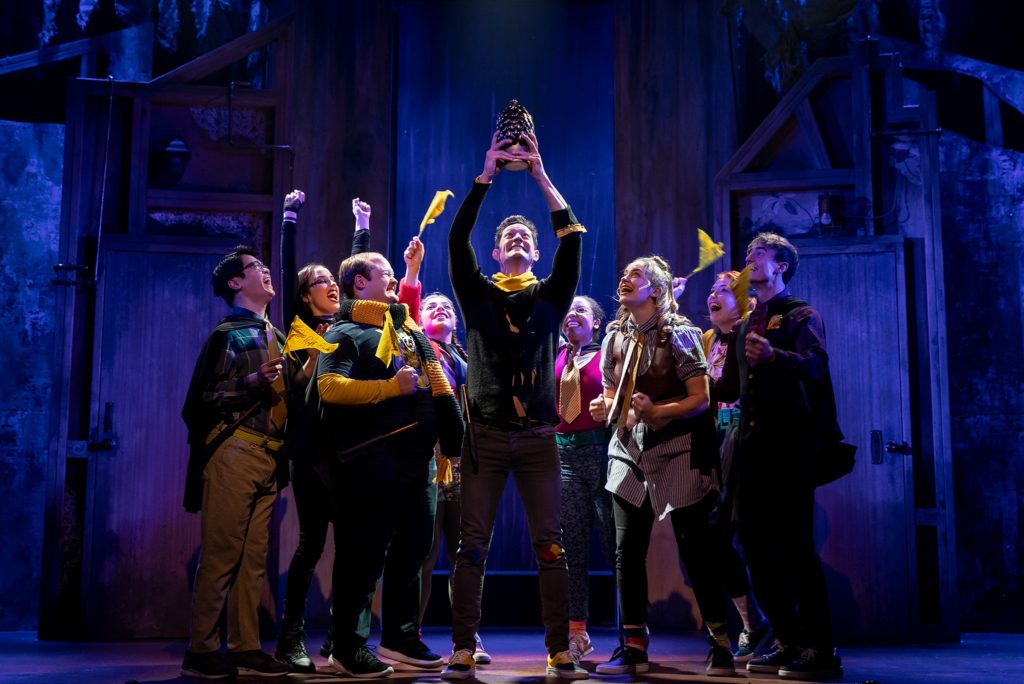 During their seven years at school The Puffs' come across a number of characters both good and bad including a young and talented wizard named "Harry".   Their school experiences are told by a narrator (Gareth Isaac) and illustrated through a series of comic sketches.
Given my lack of knowledge of the Potter stories and movies, I didn't know the relevance of the characters or events. Clearly the Potter fans around me did and found the play's references to them extremely funny.
Even without that knowledge, however, I found much of the dialogue and most of the actions of the cast very funny. Indeed it's the performance of the cast which, for me, was one of the highlights of the show. Ryan Hawke and Gareth Isaac were my standouts, however given the cheers and laughs audience members were understandably equally enthusiastic about the performances of all the cast members, several of whom played more than one role.
It's these performances that ensure both Potter fans and novices should find Puffs entertaining. This could well be good news for parents of children who are Potter fans. While the nightly shows are definitely for adult audiences given some colorful language, family friendly matinees are being staged on weekends. As a result if you do take a young Potter fan to see the show you'll most likely find much to enjoy, even if you're not quite sure what's going on!
*Photo credit:Ben Fon
Jenny Burns attended the opening night of Puffs as a guest of the production company.
Visit travelswithjb.com.au-live shows for more show reviews.
live shows

,

Melbourne

,

reviews
Subscribe to my e-mail newsletter to receive updates.
We respect your privacy.
Unsubscribe at any time.