Fawlty Towers Live on Stage, on at Melbourne's Comedy Theatre, is sure to bring back fond memories for fans of the television show.
For those who have never seen the 1970s BBC sitcom there's the chance to see why many rate it as one of their favourite television comedies.
Written by John Cleese (who wrote the original television series with his then wife Connie Booth), Fawlty Towers Live on Stage  is a faithful stage adaption of three episodes of the TV show – The Hotel Inspectors, Communication Problems and The Germans – linked together in the one show.
Manic, snobbish, condescending, sycophantic and rude, Basil Fawlty is the proprietor and manager of a Torquay hotel, Fawlty Towers. Following a tip-off that hotel inspectors may be visiting and eager to impress, Basil attempts to ingratiate himself with guests whom he suspects are there to critique the establishment. At the same time he's dealing with a moose's head, fire alarm drill, a party of Germans and the deaf and dotty guest-from-hell, Mrs Richards. Her infuriating complaints prevent him from hiding a gambling win from the ever-vigilant Sybil – his wife and "nest-of-vipers" – who is about to have to an ingrown toenail  removed.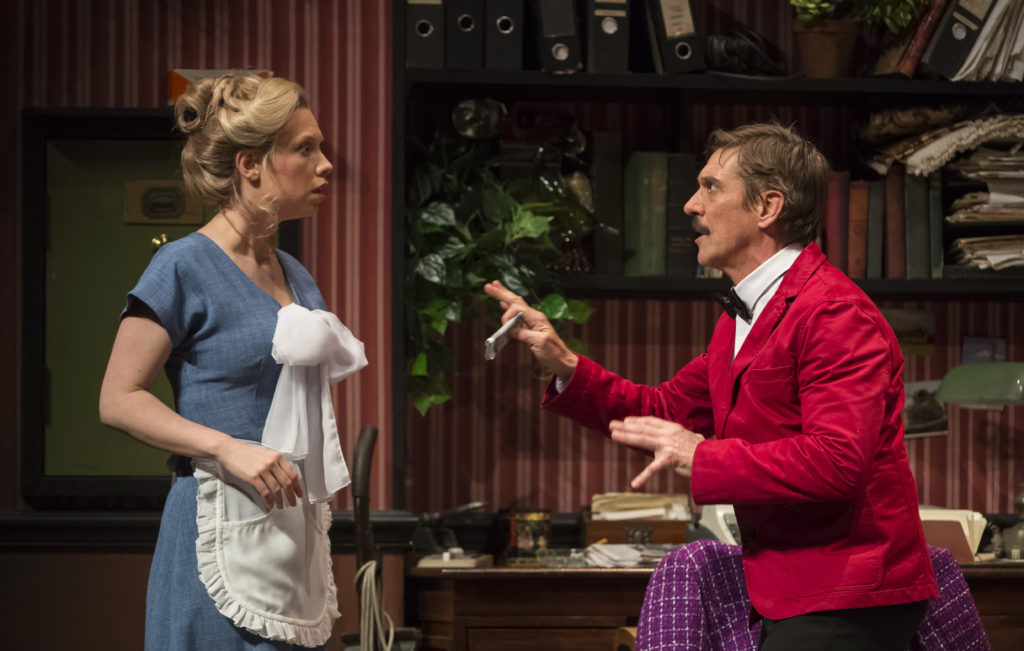 All the regulars from the TV show feature in the stage production and the actors who play them do a great job of portraying their mannerisms. In some cases, especially Aimee Horne who plays Polly, they also look very similar to the original cast.
Although Stephen Hall doesn't exactly look like John Cleese's Basil he still expertly portrays his emotions – which mostly involve being rude, impatient or frustrated!  He mimics his walk and like Cleese, has great comic timing. Blazey Best also shows her comic skills playing Sybil. She nails the character's nasal drawl, dirty laugh, pert walk and bossy nature.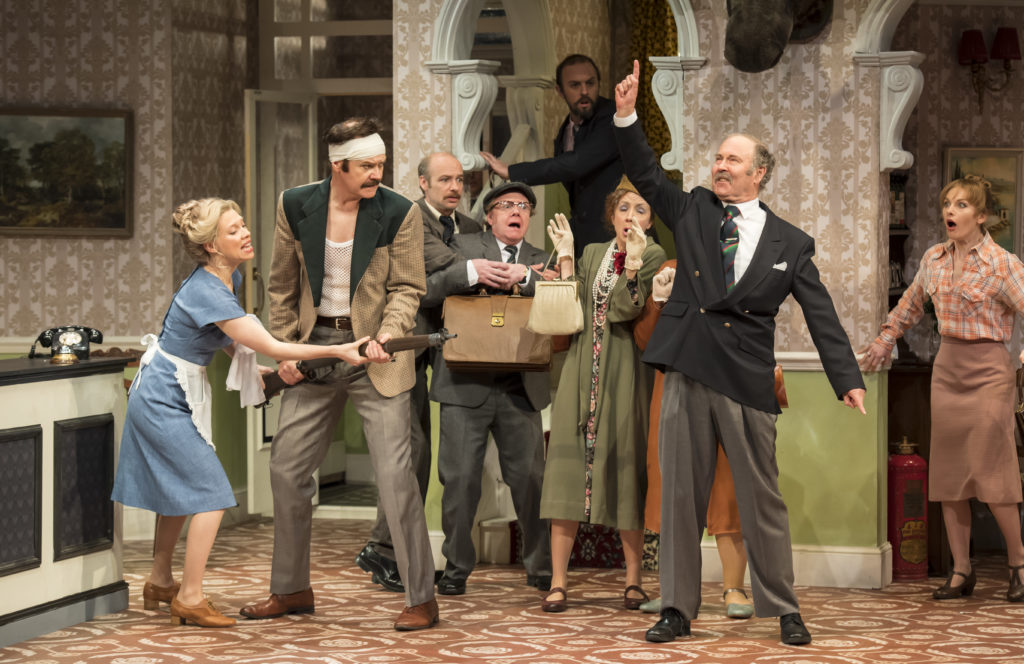 Syd Brisbane does a great job in capturing Manuel's eagerness and ineptitude and attracts some of the biggest laughs of the night. Deborah Kennedy is a stand-out as Mrs Richards while Paul Bertram expertly captures the Major's idiosyncrasies.  Paul Denny's performance as Mr Hutchinson, the pedantic and verbose spoon salesman, is another highlight.
Adding to the familiarity of the show for fans is the set which is a recreation of the original TV hotel setting.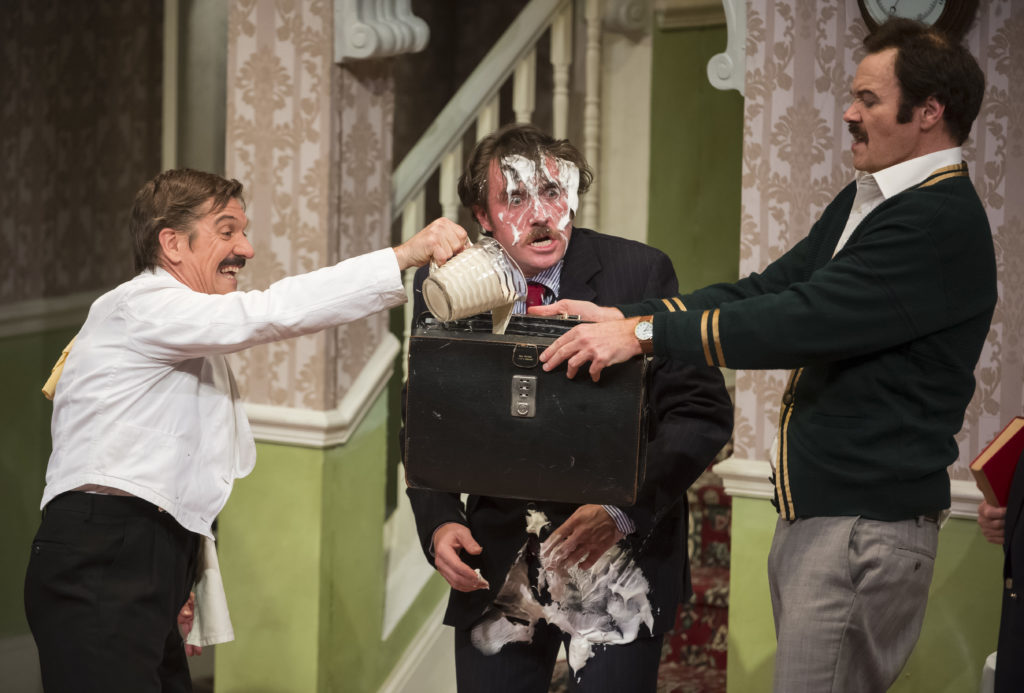 While there has been some criticism of the lack of new material in the stage show, for fans of the television show it's that trip down memory lane that adds to its appeal. There are favourite lines, memorable moments and laugh out loud slapstick scenes to relive. There's also the chance to watch some very talented actors in action.
Fawlty Towers Live on Stage is on at the Comedy Theatre until 23 October. It then moves to Adelaide, Brisbane and Perth. For tickets and more information visit the Fawlty Towers website.
*Photos: James Morgan.
Jenny Burns attended the opening night of Fawlty Towers Live on Stage as a guest of the production.
Subscribe to my e-mail newsletter to receive updates.
We respect your privacy.
Unsubscribe at any time.